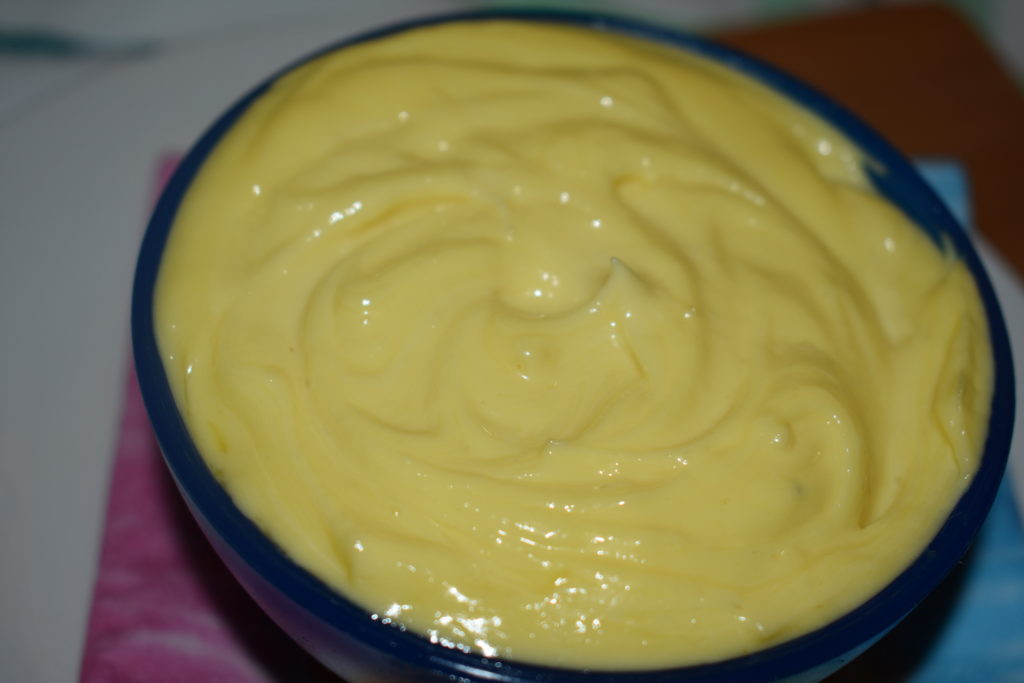 Last New Year's my husband and I decided to spend the long weekend in Vancouver, British Columbia.  As I do for every trip, I peruse the web for restaurant recommendations and have each of our meals more or less planned out. Well, this trip was no exception.  There was a must-go-to brunch spot.  The kind of place where you put your name on the list and the host tells you in 75 minutes you will be seated.  While we we waited outside for a bit, we did a bit of shopping. When we returned a couple came out of the restaurant and I asked them what they had for brunch.  The woman responded "You need to get the side of roasted potatoes with the lemon aioli".  So we followed her advice.  My husband exclaimed, "Oh my, this sauce is amazing!"
I went home and googled aioli recipes.  What is this aioli that is on so many restaurant menus?  I had the opportunity recently to sit down with both aioli and her twin sister mayonnaise and get to the bottom of the sauces.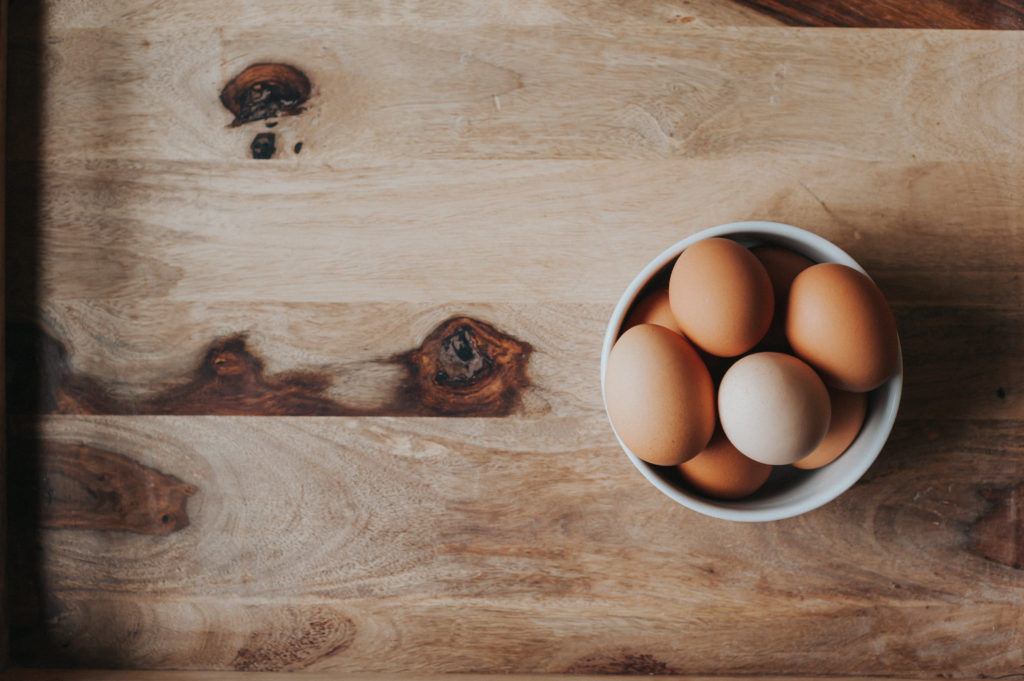 Hello, Could you share with us what you are comprised of?
Aioli:  My classic recipe is a bulb of garlic, 3 egg yolks, salt, a little lemon juice and 1 cup of olive oil.
Mayonnaise: The conventional ingredients for me consist of an egg, a little vinegar, sugar and lemon juice and oil.  The oil is usually vegetable oil or soybean oil. If you want a more detailed answer on our similarities and differences, check out this article on Chowhound's website.
Mayonnaise, In the United States we usually purchase our mayonnaise at a store, unlike other countries who make their own without batting an eye.  The mayonnaise that is homemade is creamy and with a yellow tint because of the the egg yolk.  Could you speak to the commercial production of mayonnaise of the United States?
If you read the label of a commercial jar, the ingredients are exactly the same as I described above. The oil that is commonly used in prepackaged jar recipes is soybean.  The reason it is thicker, gloppier and whiter than the homemade style is due to water added and the big mixing machines that are used.  Those powerful machines add more air which oxidizes the eggs and makes it thicker and white.  Store bought mayonnaise uses the whole egg and not just the yolk which also plays a part in the color. 
How would you both define yourself?
Aioli: A mayonnaise that is flavored with uniquely large amounts of garlic.  If you want a more thorough definition I would recommend the Wikepedia version.  I come from the Provencal area of Europe.
Mayonnaise:  A thick creamy sauce that consists of  egg yolks and vinegar that is emulsified with oil.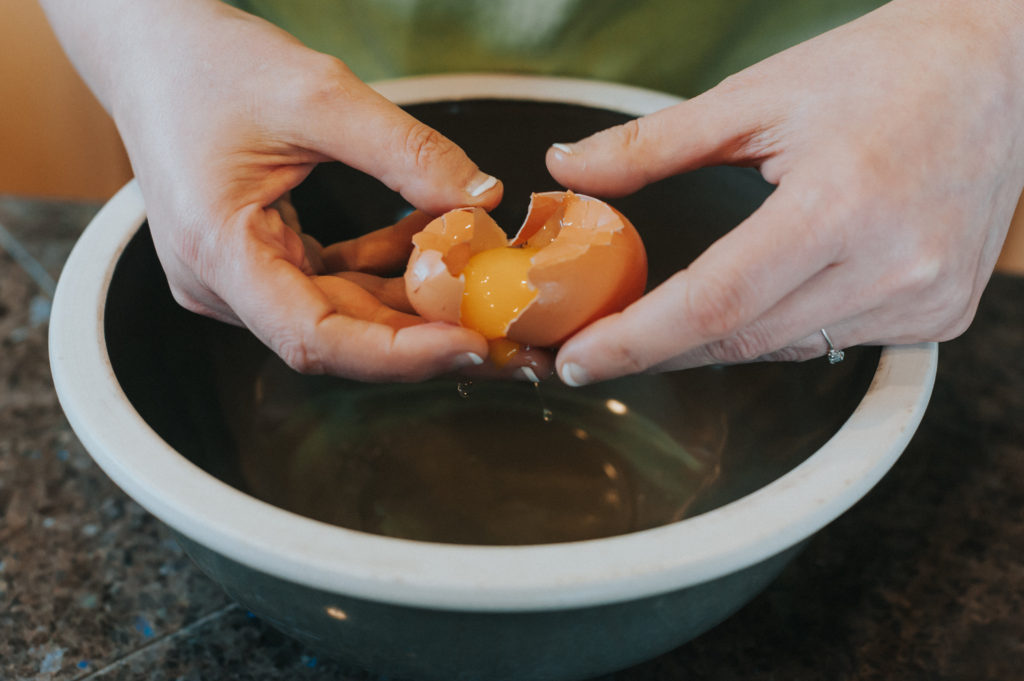 Since we are talking definitions at the moment, I have found that when your names come up the word emulsify is not far behind.  Could you explain the importance of that word and how it relates to you?
Aioli:  I will respond for both of us on this topic.  It is when two unlikely liquids hook up and their atoms comingle and become a new identity, usually a sauce.  I would check out this article from the kitchn that goes into a  slightly more scientific and enlightening answer.
What is the secret of making you? 
Mayonnaise:  I got this one.  Patience is the key.  I highly recommend using a blender or food processor in making us.  It is more forgiving than using the hand and whisk method.  You want us to emulsify.  This happens literally one oil drop at a time.  It recently took Aimee over five minutes to make aioli in the blender the other day. One day she did not have the patience and it did not emulsify.  She was in a panic and did not want all the oil to go to waste so she added a whole egg to the blender and she got herself some creamy emulsified aioli.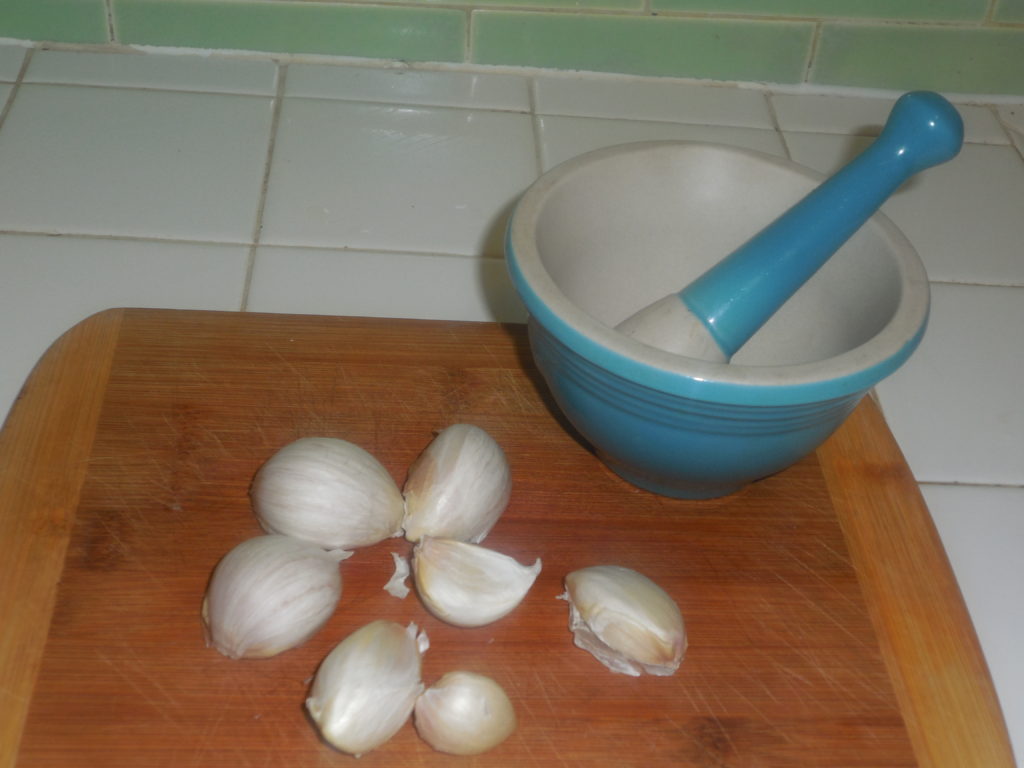 Aioli, your classic recipe consists of a whole bulb of garlic which seems to dominant any dish.  Why so much garlic?
Aioli: Aimee, I am not sure where you got your information on that! 2 cloves of garlic or a tablespoon of chopped garlic is sufficient.  After one reads this article regarding my history one could deduct that some recipes had a large amount of garlic in the early days of human existence to ward off maladies or scorpions.
What is your shelf life in the refrigerator and out?
Aioli: This seems to be a bit of a saucy debate in many forum conversations. The most common answer is a week in the refrigerator.  My advice would be make it and eat it with everything for several days.  Everything tastes fresher and better not long after being made.
Mayonnaise:  According to the website Eat By Date, my commercial identity is best to be consumed within a month of opening it and being kept in the fridge.   This article from Today.com states that keeping commercial mayonnaise out all day is fine.
Thank you mayonnaise and aioli for this very useful information.  I have found that after making aioli, I am hooked on the homemade stuff and quite proud that I have the recipe memorized and can make it on the fly.  I feel so accomplished.  Anyhow, I hope you two have a fabulous summer, I know it is a busy time for you with so many picnickers eating chicken salad, cole slaw and potato salad.
Print
Just Aioli
---
Author:

Prep Time:

20 Minutes

Total Time:

20 Minutes

Yield:

1 1/2 Cups

1

x
Category:

Sauce

Cuisine:

Provencal
Description
This garlic mayonnaise is delicious and gives a zing to any recipe.  You will never want to purchase mayonnaise again.  I am loving having this recipe memorized and at the ready.  Be proud to have this in your recipe arsenal.
---
Ingredients
2 Tablespoons of diced garlic ( 3 cloves)
1 Tablespoon lemon juice
1/2 Teaspoon of salt
3 egg yolks
3/4 –1 cup olive oil*
---
Instructions
Add salt, garlic, lemon juice and egg yolks to the blender.  Mix til blended.
Take the clear plastic middle of the blender lid off. with half your hand covering it, add the olive oil in a continuous thin slow stream.
Once all the olive oil has been mixed in, scrape it out with a rubber spatula into a container of your choice.
Use abundantly on grilled asparagus, sandwiches, dipping french fries, potatoes and any other way.
Enjoy!!