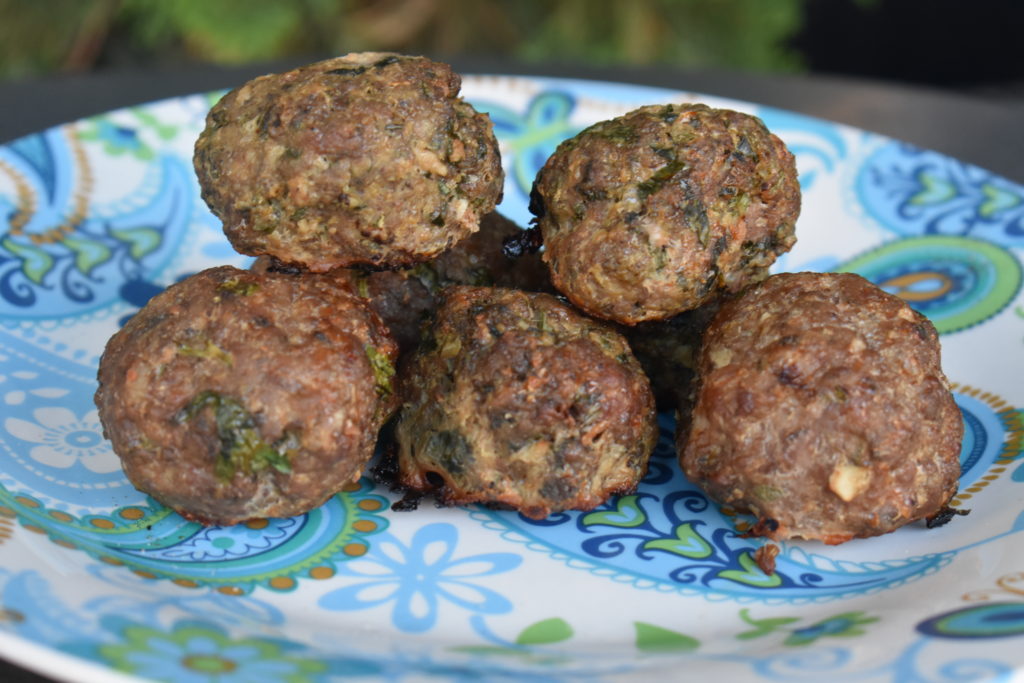 I was at the meat counter the other day and these meatballs were calling out to me.  There is some nostalgia in a meatball and I think it is due in part to all those times singing that old parody,
"On Top of Spaghetti" with the classic line "I lost my poor meatball when somebody sneezed".  For days I was visualizing our beautiful meal of spaghetti and meatballs and perhaps romanticizing it to resemble an ordinary Italian lunch, or at least one that I imagined.  At the farmers market that Saturday I bought a passel of tomatoes so I could create my own tomato sauce, to put on these mouth-watering meatballs.  
So, that Monday afternoon spaghetti and meatballs were the plan, after my husband got off work and before I had to go to work.  I was ready.  Meatballs ready-check.  Pasta-check. Sauce-check.  Sounded simple and easy.  Before I started this foray into cooking the meaty balls, I casually flipped through the net looking for cooking instructions – and flipped is the right word because I did not digest the instructions properly.  I just saw a picture of meatballs on a skillet and decided to cook them that way; for whatever reason I had it in mind that cooking items in the oven takes longer than on the stove top, a woeful misapprehension.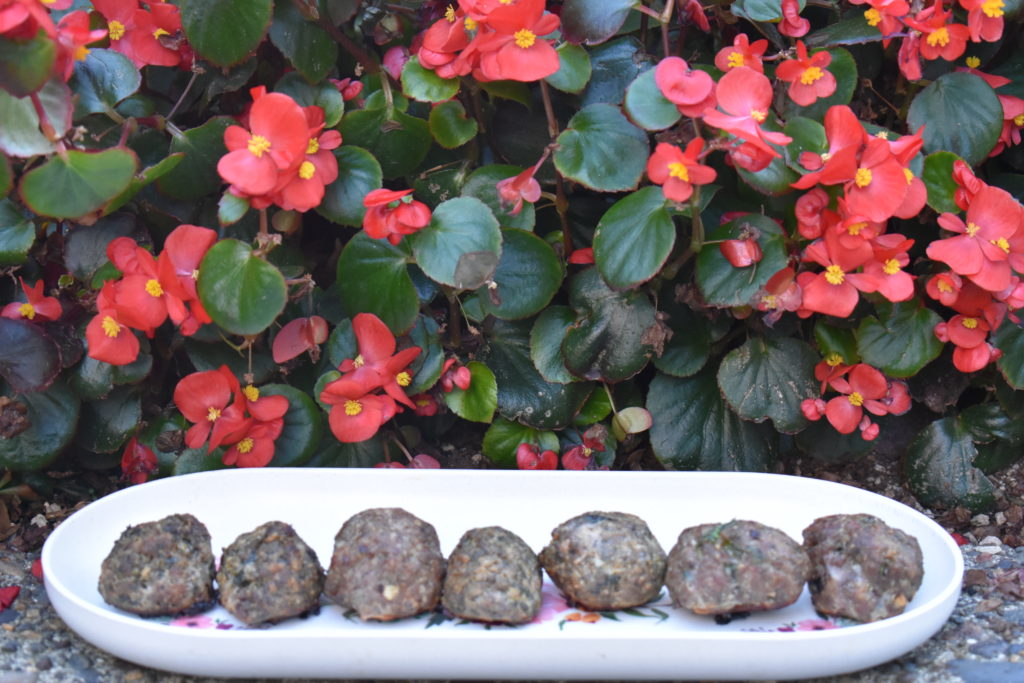 In the meatballs went, into a skillet with some oil.  I let them cook for ten minutes or so and they were sticking to the pan and not cooking fast enough; so, I put them in a pot with the sauce and put a lid on them for another fifteen plus minutes.  The sauce is boiling too long in my opinion, now I am stressing out, so I moved the meatballs to another pan to cook them.  It has been thirty plus minutes and those meatballs are still reddish pink in the middle.  While my balls-'o-meat were hanging out undercooked in the pan, I emptied my pot of noodles to find that half of them clumped together.  I was so sad and disappointed that I screamed and cried.  My dream lunch was ruined.  Time is ticking and I need to get to work, and those meatballs were still not cooked, so I broke them up into smaller pieces resembling their pre-round shape.  My husband came to the rescue and made more pasta and complimented me on my homemade sauce.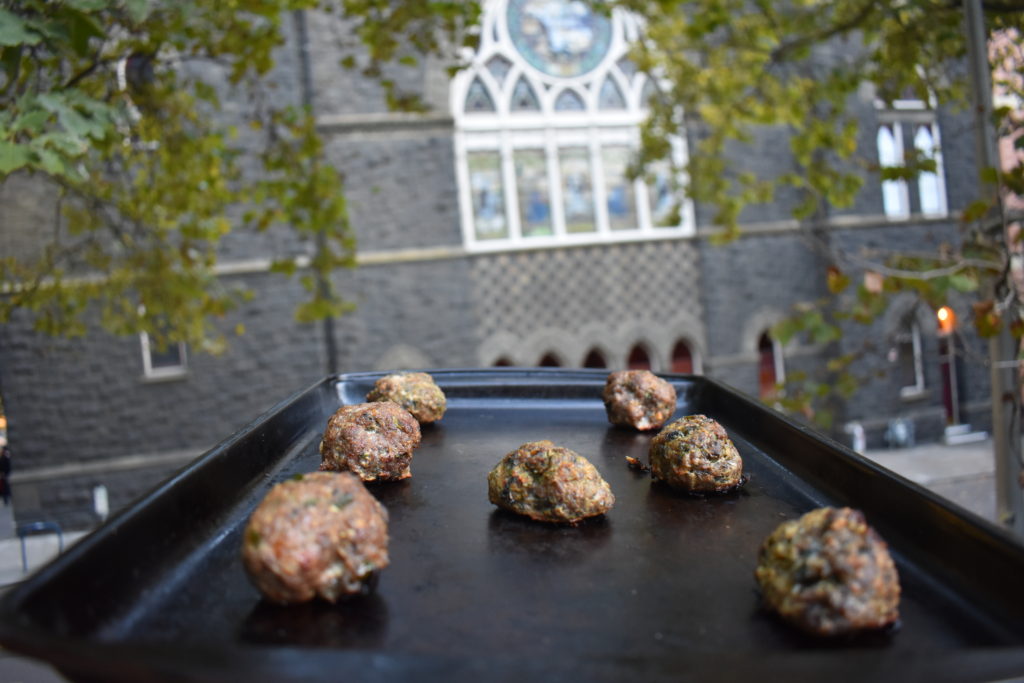 This incident brought to me my truths and lessons that I could no longer ignore or fool myself anymore. 
I do not do well with time constraints or pressure-cooking or anything else for that matter

 
I do best when everything is already cooked and all we need to do is just heat it up.

 
Knowing how long something needs to cook is essential.

 
It is important to know if your oven's temperature is off kilter.

 
My perfect cooking scenario is when I cook alone in the morning before anyone is awake and before 8:30, all my meals are made for the day. Doing something different could end with less than desired results.

 
Can never force something to cook quicker by willing it to do so, it needs space to be them.

 
Read instructions all the way through and not when you are pressed for time.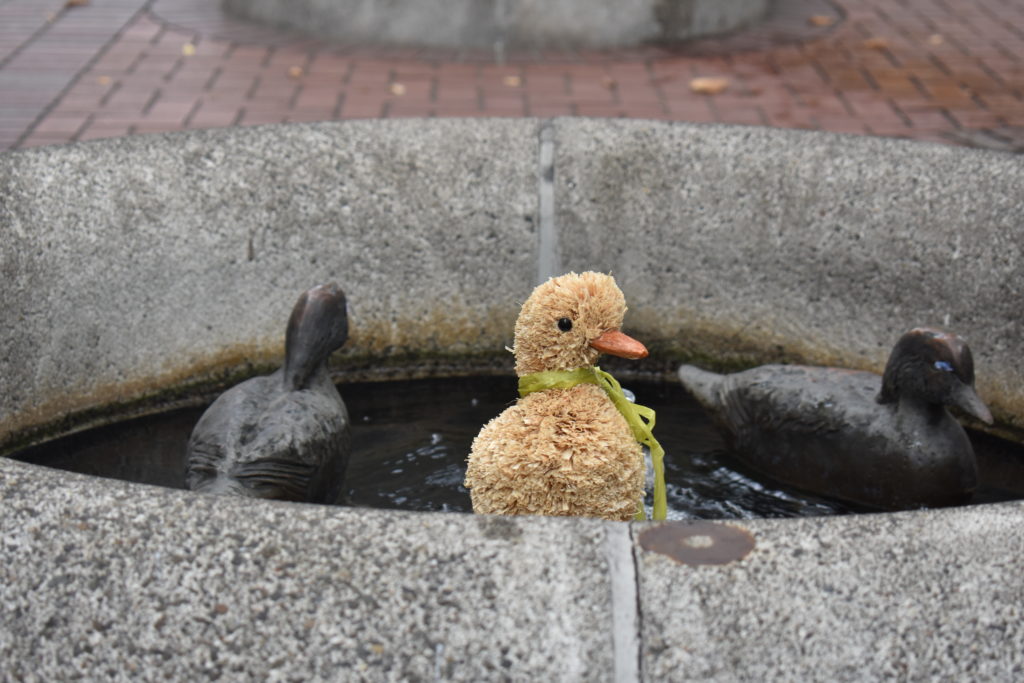 What is your quintessential cooking scenario?  What is keeping you from putting cooking into your schedule and making it a priority?  Are there commitments that you could let go of, are they all bringing you joy? Or is there a duck in this process you just don't like or lost I.e….meal planning, grocery shopping etc…? Please put your answers below in the comment section. 
I bought more meatballs and I decided to research the cooking method when I was not rushed.  Seems that around 30 minutes or so is the average time to cook them at 400 degrees.   The baking method is the one I chose at to experiment with today. In hindsight the thought came to me that when one orders a hamburger at a sit down restaurant the wait person usually asks how you would like your burger cooked. Since meatballs are in many ways just a thicker , rounder hamburger cooking them til they are all dark is not necessary.  These turned out with a little pink, I would describe them as medium well. I followed the instructions at Stayathomechef.  Yes, I cooked them in the early morning and they turned out beautifully and without any melt downs.  It is all about honoring your limits and needs and knowing what those are.