At long last I found the magic formula to create a balsamic vinaigrette. Time to celebrate, I suppose. When I was researching the topic of vinaigrettes, I was so concerned about the ratio of ingredients and having enough emulsifiers . I tried copying well-known sources' recipes and tweaking here and there and nothing was screaming, "this was it!" What I had was a big case of the trying-too-hard-to-get-it-right syndrome. When one has a case of this, I highly recommend taking a break from the project, for sanity's sake. I forgot about making my own salad dressings while my left brain was busy with the complexities of olive oil. A faithful reader commented to me that she was wanting some vinaigrette recipes. It was time to attempt it again. This time without a template in front of me and no time frame nor pressure, I figured it out.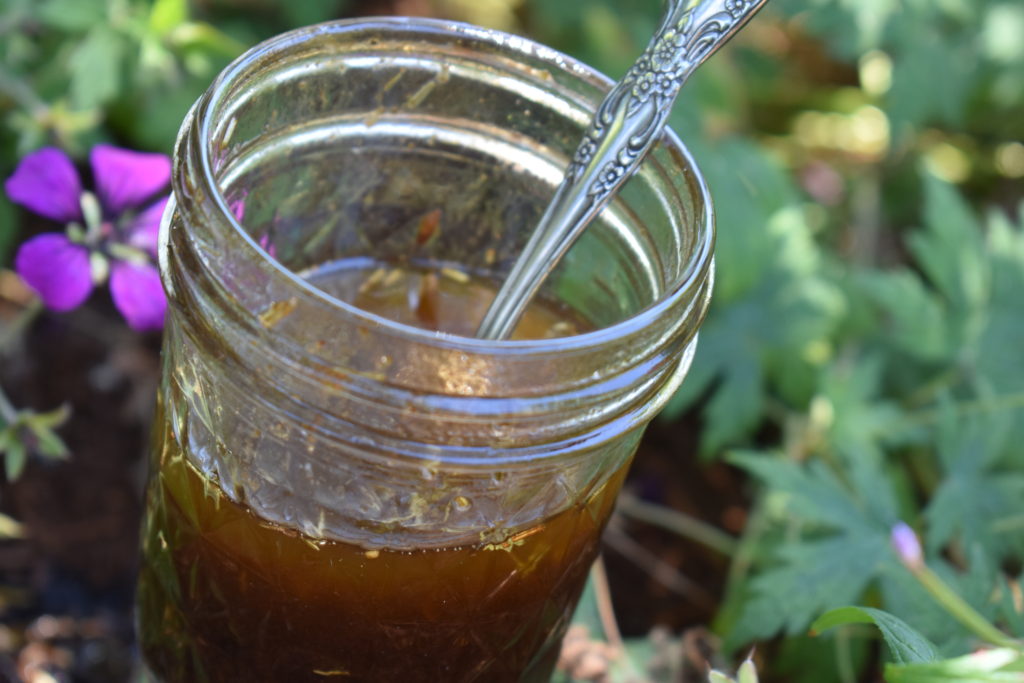 I am excited to report that I have found the magic formula; it has been used numerous times and has gotten rave reviews. Here is the breakdown of ingredients.
Balsamic Vinegar
Have you ever wondered what a balsamic is? It tastes amazing and has gained in popularity year after year for elevating dishes to a new standard; yet I did not know what I had been consuming for decades. I found it interesting that it has taken me this long to contemplate such a question. Here is a quote by Elise Bauer of Simply Recipes in her in depth article on the topic
Traditional balsamic vinegar is made only with one ingredient — "grape must" (in Italian, "mosto"), the sweet juice of freshly pressed grapes — that is boiled to a concentrate, fermented and acidified, and aged for 12 to 25 years or longer in wood barrels.
Wow, right. There is a lot of love, time and effort to create that delicious liquid. Balsamic vinegar has a very similar story to its long-time partner in salad dressings, olive oil; fraud and Italy. I am going to leave it at that and let you explore that topic more on your own.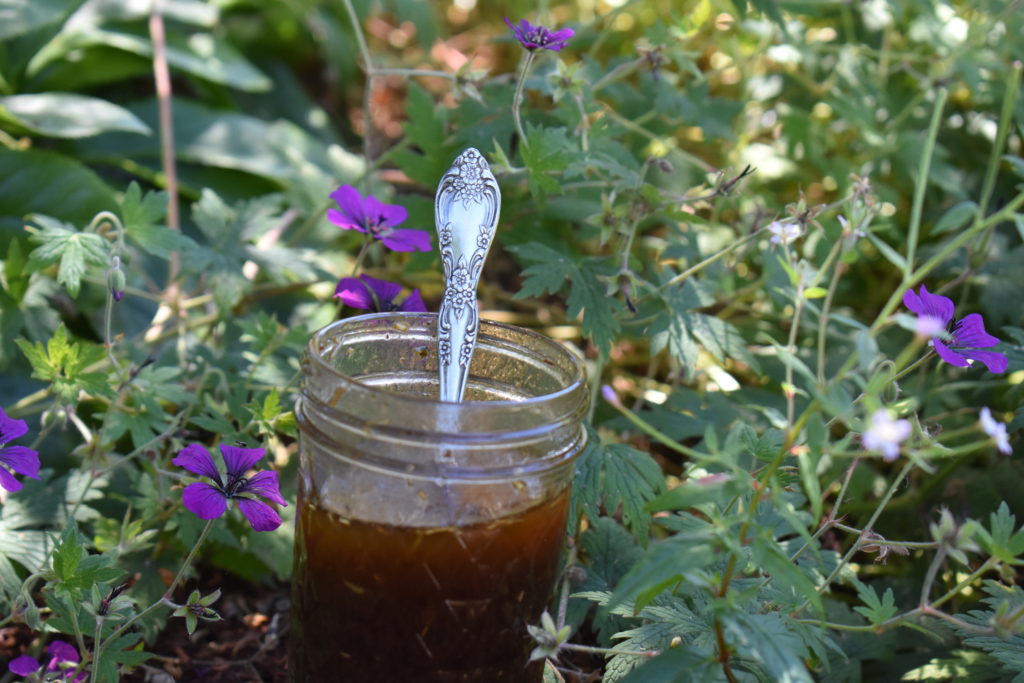 Oil and Storage
In this recipe I use 3/4 cups olive oil and 1/4 cup sunflower oil. According to the American Test Kitchen and my own experience, using only olive oil will lead to the vinaigrette to solidify if kept in the fridge. Does salad dressing need to be refrigerated? Our olive oil and vinegars are stored on the shelf, so no need to refrigerate them when combined. If using fresh herbs, juice and raw garlic in your dressings, then by all means store them in the refrigerator. Oils are a heated subject regarding their health factor and environmental impact while being made. The 1/4 cup of oil can be of your choosing or can be substituted by olive oil. I use sunflower oil because a doctor recommended it in a book I was reading about adrenal fatigue. One day I hope to go down the rabbit hole of all the different oils and their health benefits and dangers.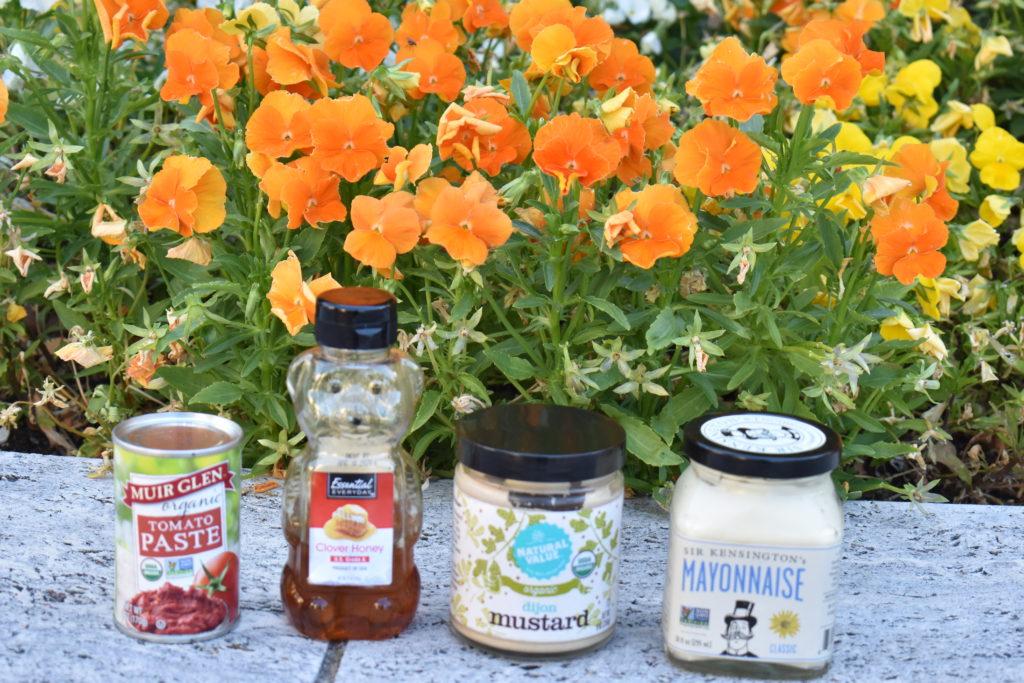 Emulsifiers
The emulsifiers job is to make sure all the ingredients combine together in the glass container instead of separating. The four salad emulsifiers are mustard, honey, mayonnaise and tomato paste. In this recipe, mustard and honey are interchangeable. Each one gives the salad dressing a different flavor, so depending on the make up of my salads, I decide if I will use mustard or honey.
So that is Balsamic Vinaigrette all wrapped up in a glass jar. Enjoy the recipe. Just a heads up this will be the only post this week. We will reconnect next week sometime after we settle into our new digs. More details on that coming up. Have a fun week. This dressing is great over strawberries. Just saying.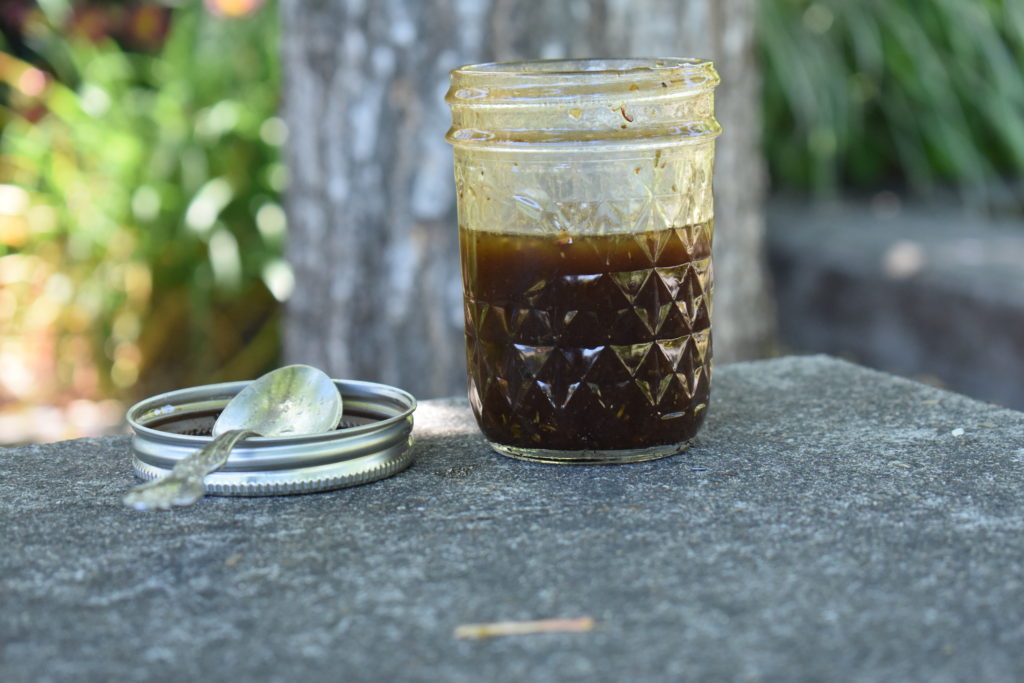 BALSAMIC VINAIGRETTE
I have used this recipe so many times that I have it memorized. It has always enhanced my salads and made my taste buds happy.
Ingredients
3/4 cup olive oil
1/4 cup sunflower oil
1/4 cup balsamic vinegar
2 Tablespoons honey or Dijon mustard
1/2 teaspoon salt
1 teaspoon ground garlic
1 tablespoon Herbs de Provence
Directions
Place a ingredients in a glass container and shake until they become one. Remember to shake vigorously before each use.
I