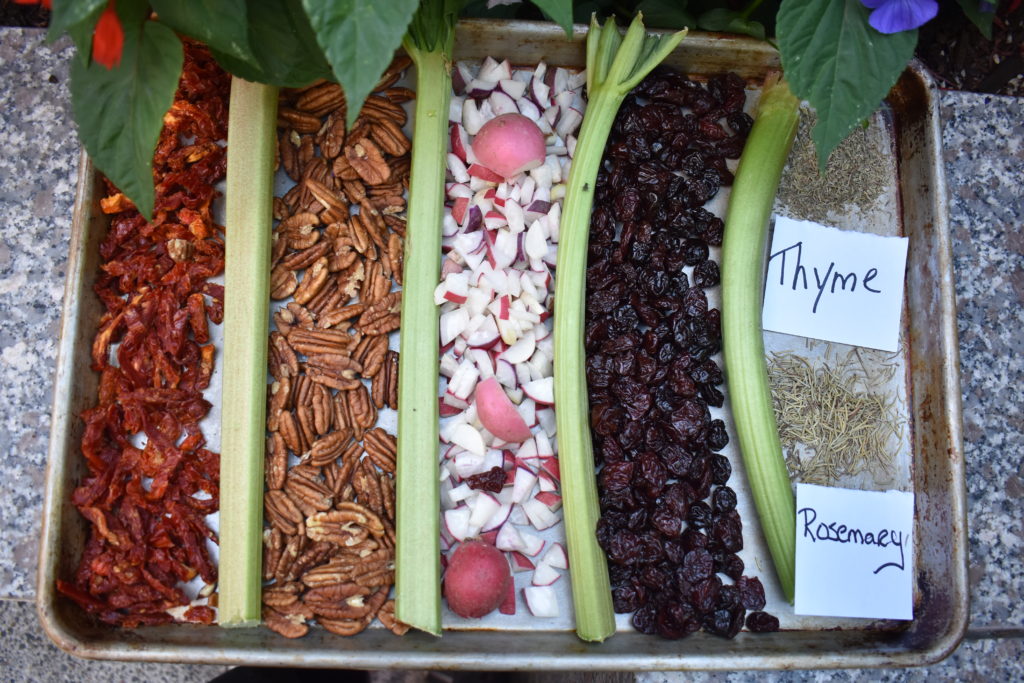 This recipe was originally posted in April of 2017.  In August, 2019, I thought is was time to give this post a much needed facelift with new pictures and new text. I am having a hard time capturing this salad's good side, so instead have captured the wonderful ingredients that make this salad so cosmically flavorful, which are: dried tomatoes, raw rhubarb, pecans, radishes, dried cherries, red onion along with the herbs rosemary and thyme. Apologies to Simon & Garfunkel for not including parsley and sage.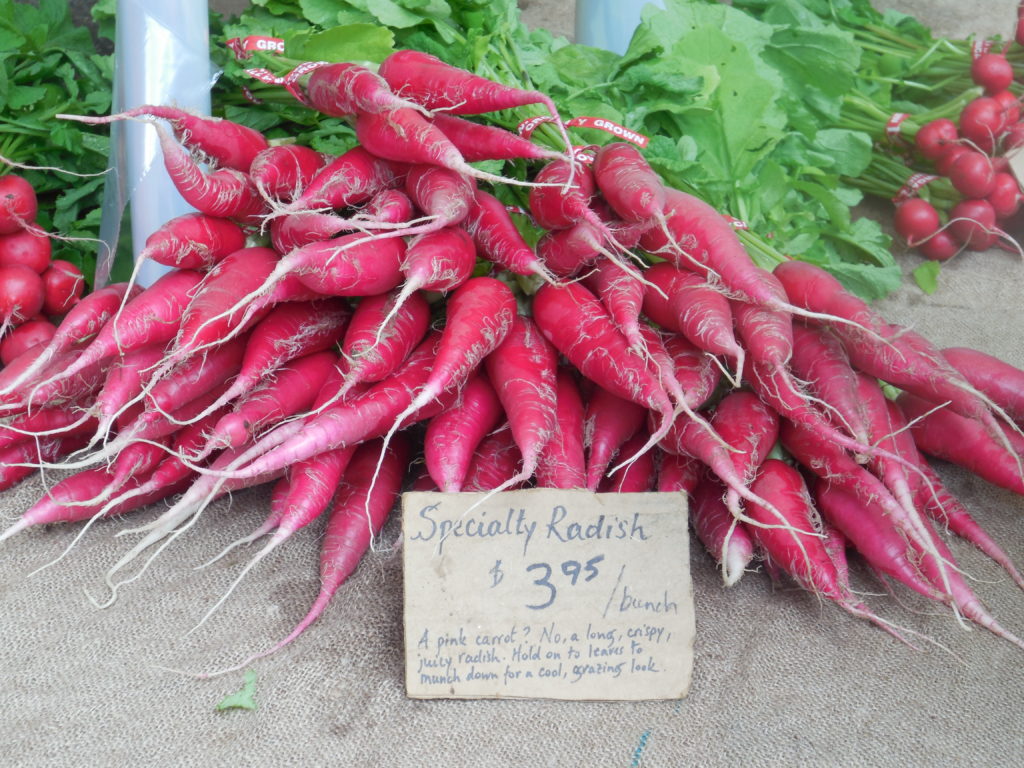 Summer is of course the season for potlucks, barbeques and picnics.  Do you panic when you receive an invitation to contribute food for a function? What is your reaction?
A.  How am I going to fit preparing something into my already busy schedule?
B. What can I make that everyone in the group can eat?
C. Where is the closest deli to this event?
D. How can I wow these these folks with my cooking skills?
E. Maybe I will feign illness and cancel due to the fact that I can't find the time nor the energy to decide what to bring, let alone make it.
G. Someone always makes a large salad, so no one will notice if I come empty handed.
H. All the above.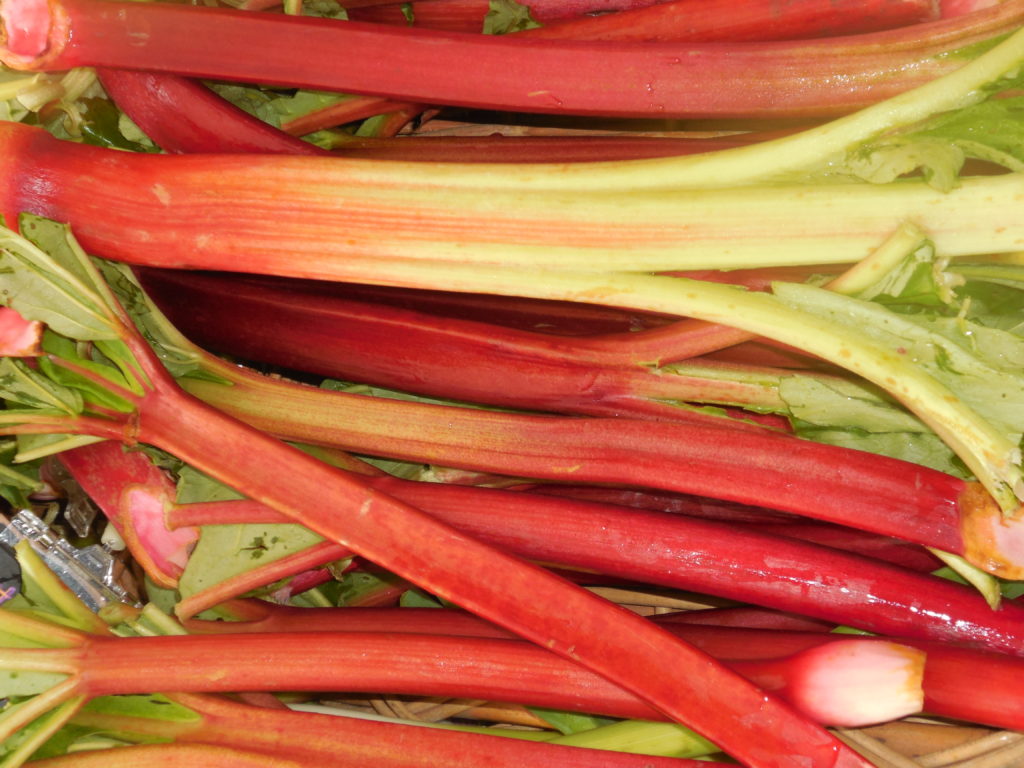 Potlucks are a great concept, giving the host or hostess some breathing room so they can relax and enjoy the party; as opposed to worrying about the timing involved in having all food items ready; not to mention being holed away in the kitchen the whole time; while trying not to break their food budget. It also is a great way to cultivate community, with everyone actively participating . Yet it can still be a bit stressful for the attendees and the host, to say the least.  So yep, I Googled potluck rules and in a jiffy I got 3 million, six hundred and sixty hits.
That many Google entries tells us that, a) many of us are clueless of potluck etiquette and, b) a big number wish we knew more about it. I thought it was time to learn some potluck ways and means and so I read the first 3 pages of articles that came up on the subject, which totaled 30 articles read. The post by the LA Weekly resonated with me the most.  Here are some of the common rules I kept coming across to have a successful potluck gathering, and some common themes I was able to stitch together: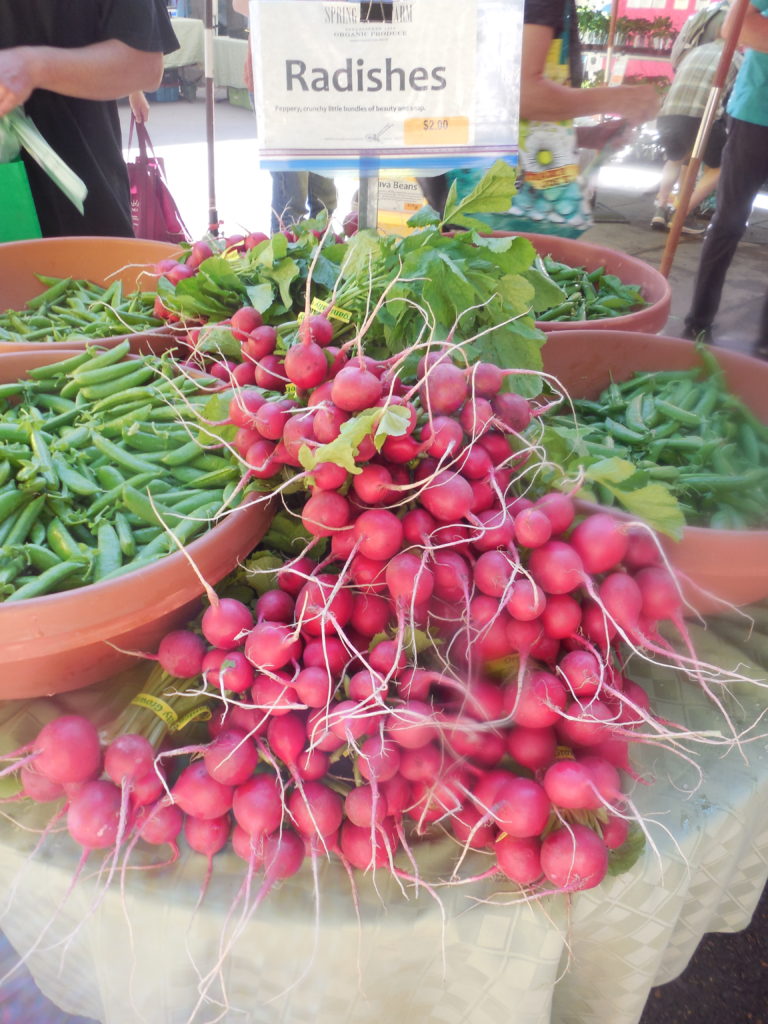 Host Rules
Have a theme                                                                                                         I did not even think of that, but the same amount of people who wrote articles/post on rules also wrote them on potluck themes.  50 creative themes for your potluck populated my screen from dozens of folks. The whole idea of a theme is to make sure one has a more cohesive meal. It also gives some parameters for the guests, which helps dial down a dish or dishes more quickly.
Have leftover containers ready for your guests to take home.
Have a sign up list.  This online company will create one for you.
Provide the main dish.
Be mindful of guests allergies, dietary concerns, etc…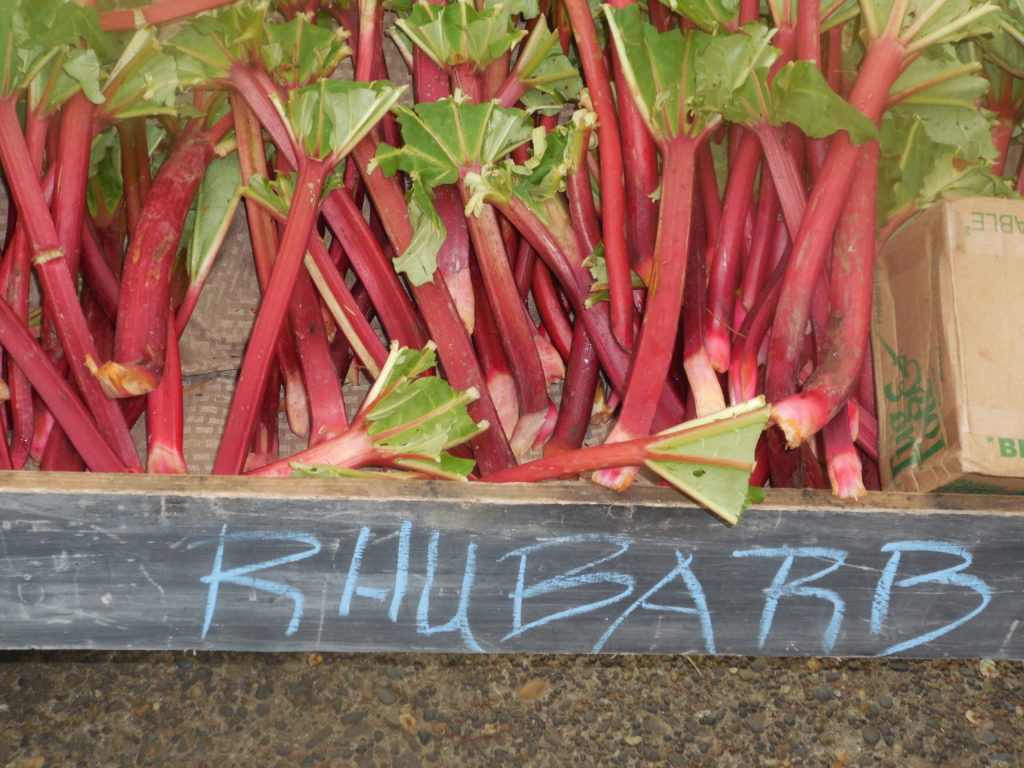 Guest Rules
Be punctual.  People are counting on your contribution.  If you are in charge of bringing plates, people cannot start eating until you arrive.
Bring your own serving utensils and copies of your recipe.
Make a dish that just came out of the oven or does not need to be hot. If you need to zap it in the microwave make sure your container is safe to do so.
Don't change what you said you would bring unless your host asked you to.
Take your dish home with you.
Need Inspiration
Here are my top three posts regarding potluck dish ideas.
20 Summer Potluck Recipes by Cookie and Kate                                     lots of great salad ideas
My new go to potluck dish is this chicken salad recipe.  Guaranteed to quiet a room and have everyone's taste buds in rapt attention.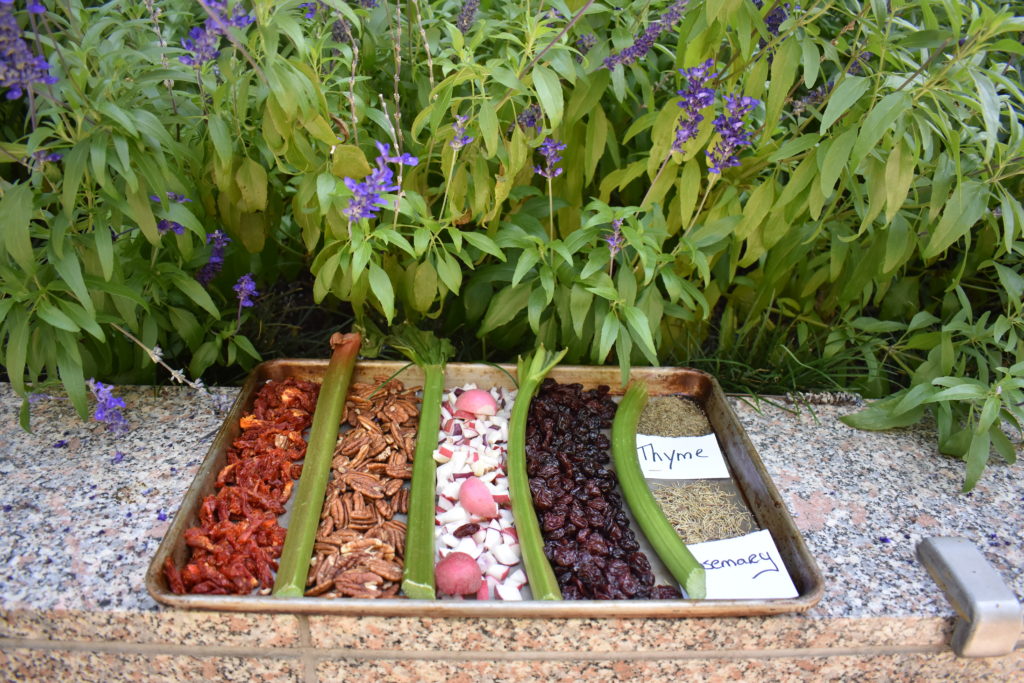 Print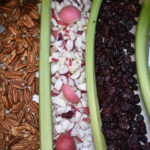 Chicken Salad
---
Description
A guaranteed potluck or dinner hit. I sometimes think I should rename this blog the red onion.  My first recipe did not include the R.O.  It takes the taste to a whole new level.  Everything is better with a red onion. I evidently did not realize this while taking the picture for this post.  The rhubarb adds a tang and a whole different flavor taste. This recipe is great with or without it. But don't forget the red onion.

---
Ingredients
1 chicken breast cooked
3/4 cup mayonnaise or veganaise
1/4 cup diced red onion
3 radishes diced
1/4 cup dried tomatoes not packed in oil
1/2 cup pecans chopped
1 stalk of rhubarb sliced (optional)
1/4 cup dried cherries
1 tablespoon of thyme
1 tablespoon of rosemary
1/4 teaspoon of salt
---
Instructions
Cook the chicken breast. For more details go to my post on cooking a chicken breast.
While the chicken is resting  for ten minutes. Prep and place the rest of the ingredients into a bowl with the exception of the mayonnaise/vegenaise and spices.
Once the chicken breast has cooled and rested so all the juices could reunite, chop the chicken breast into small cubes.
Slowly combine the mayonnaise or vegenaise  to the bowl of dry ingredients.  Mixing it in each time until you reach your desired consistency.  Next add the spices and stir.
Let set in the fridge in a covered container for a couple of hours before serving to give the flavors a chance to meld.
Notes
If you plan on taking this recipe to a potluck I highly recommend doubling it.
I was surprised that I prefer this salad with the vegenaise than the mayonnaise.