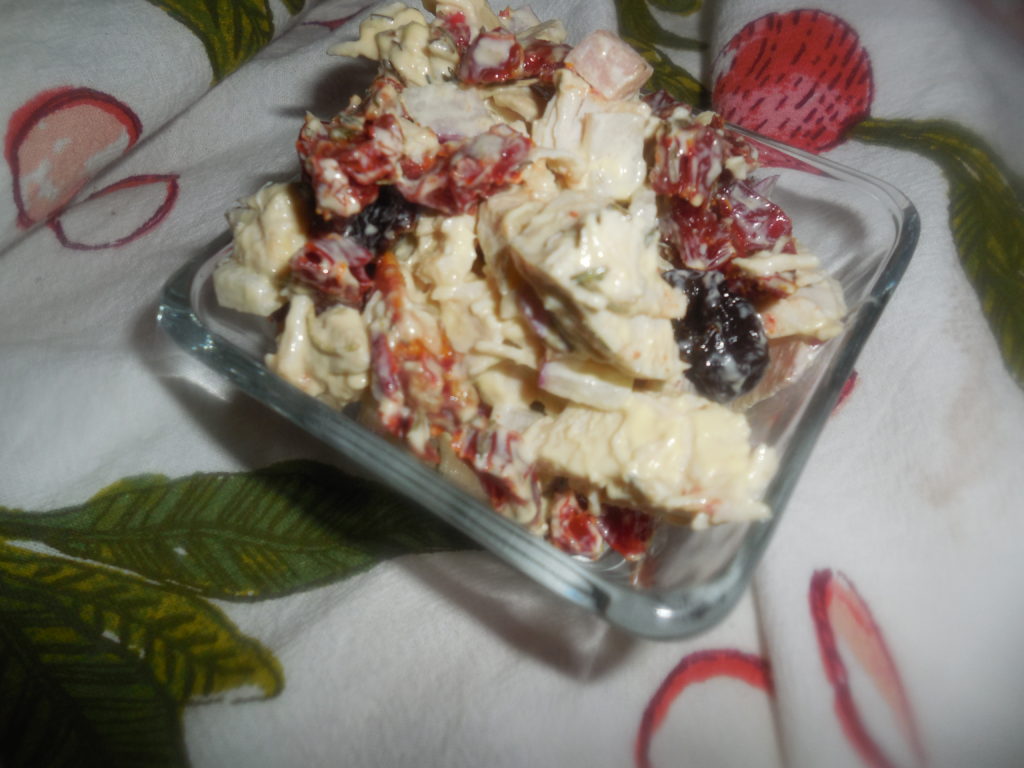 Summer is here. Which usually means  free concerts at the park.  Those concerts in the park also equals picnic dinners.  The word picnic just took me to a grassy noll filled with colorful blankets and tablecloths, plastic wine glasses and anticipation of what is in the basket or slash cooler.   The options are endless.  What is my favorite picnic meal?  What is your favorite homemade meal eaten at a park?  Did I just channel Dr. Seuss there?  At this moment nothing comes to mind.  I do think that I need to make a conscious effort this summer to picnic more.  I know that I would be pleased to see these chicken salad sandwiches come out of the basket.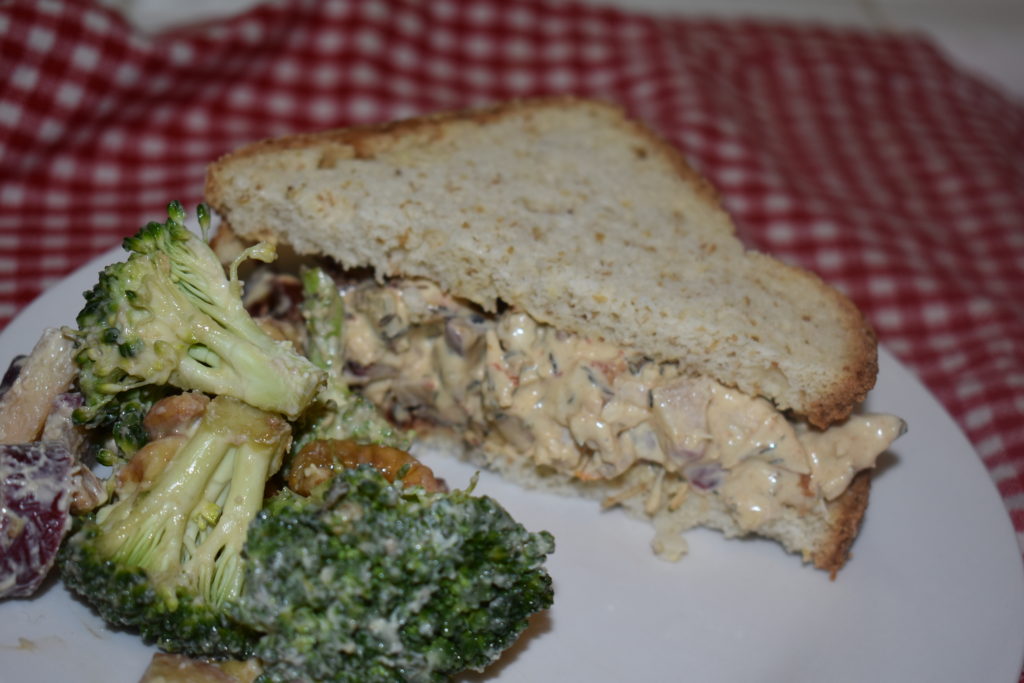 I look forward to hearing about your picnic meals.
Here is the recipe in picture form.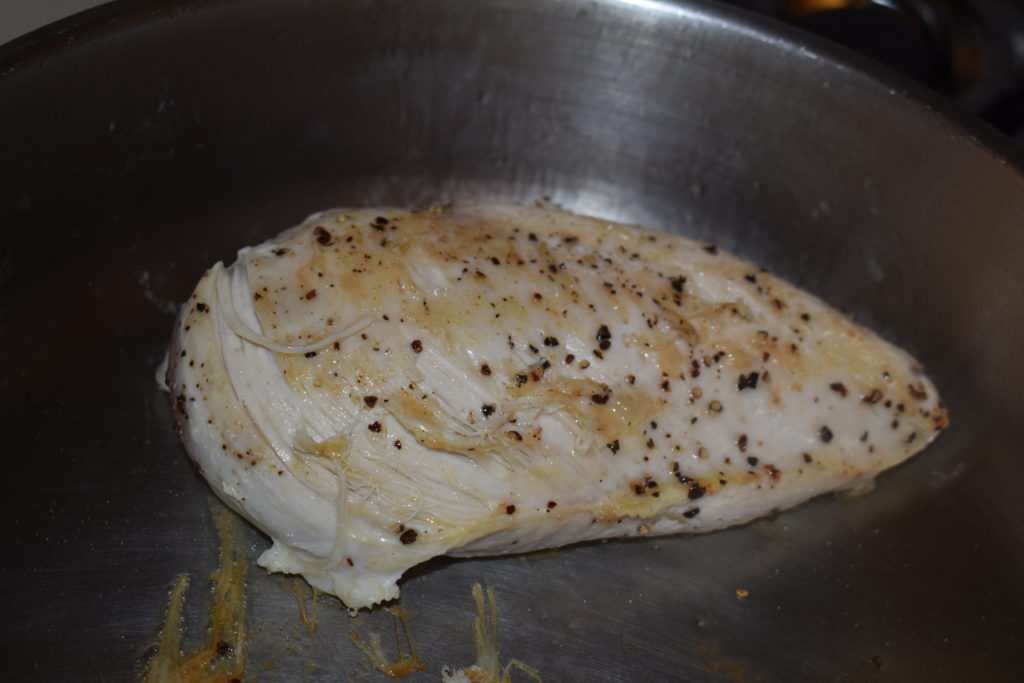 Cook the chicken breast. For more details go to my post on cooking a chicken breast.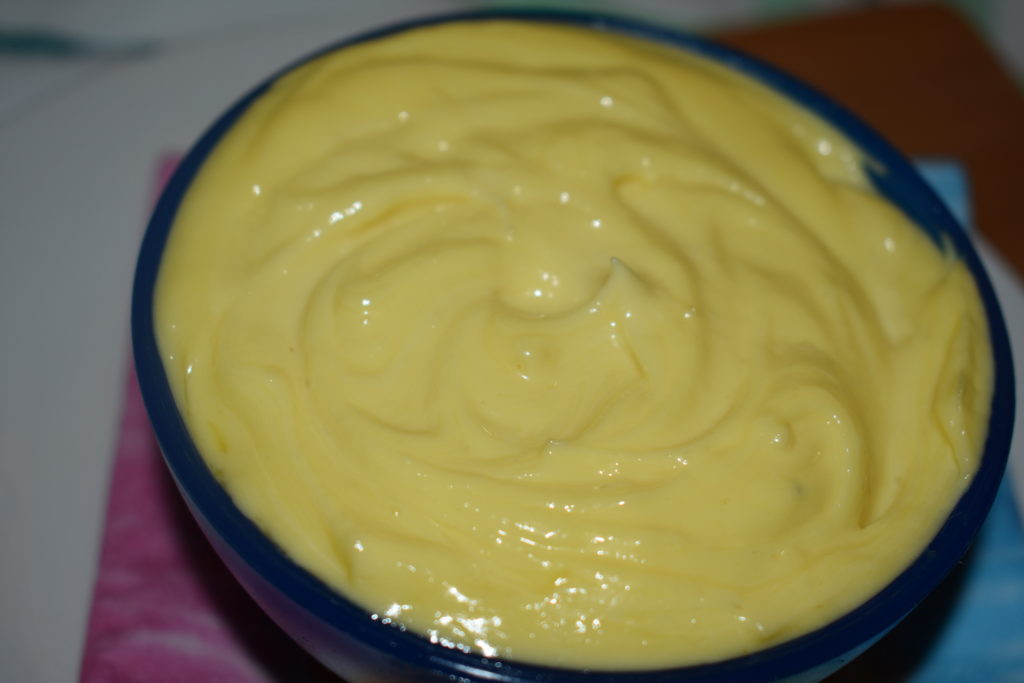 While the chicken is cooking for ten minutes.  Prepare the aioli and set aside in a cup size container.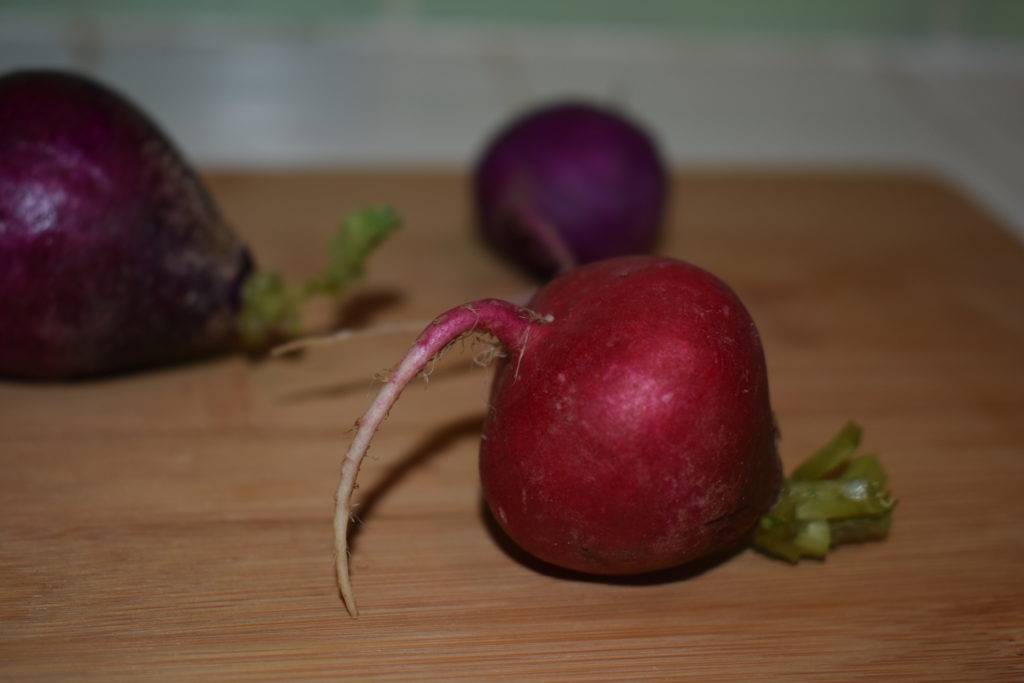 While the chicken is resting  for ten minutes. Prep and place the rest of the ingredients into a bowl. Let's start by getting the 3 radishes out.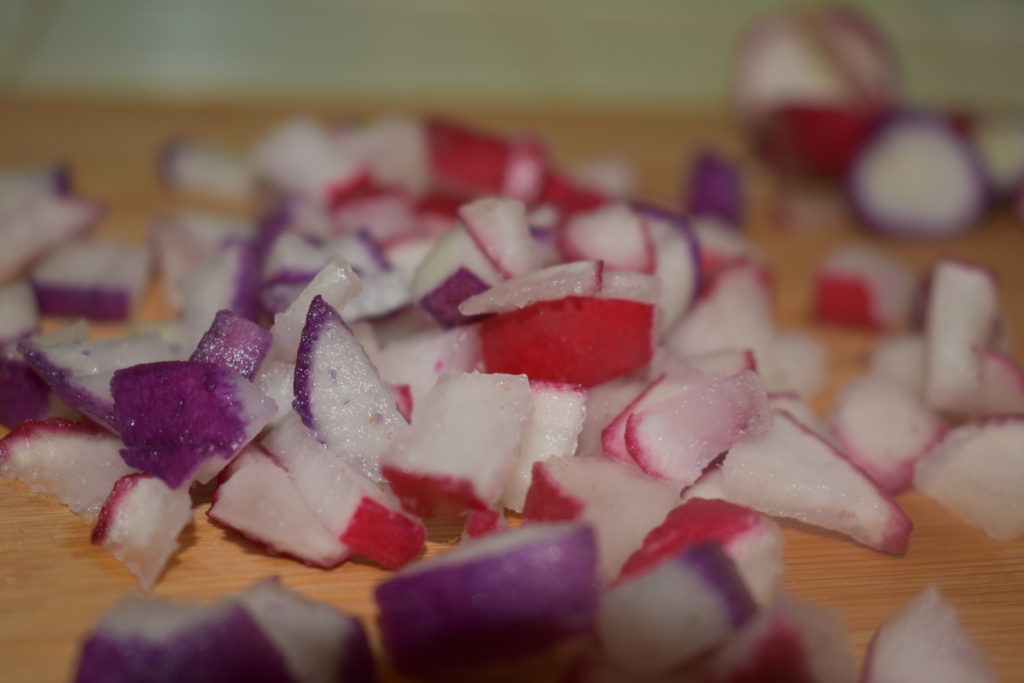 Dice the radishes.  Then put into a medium size bowl.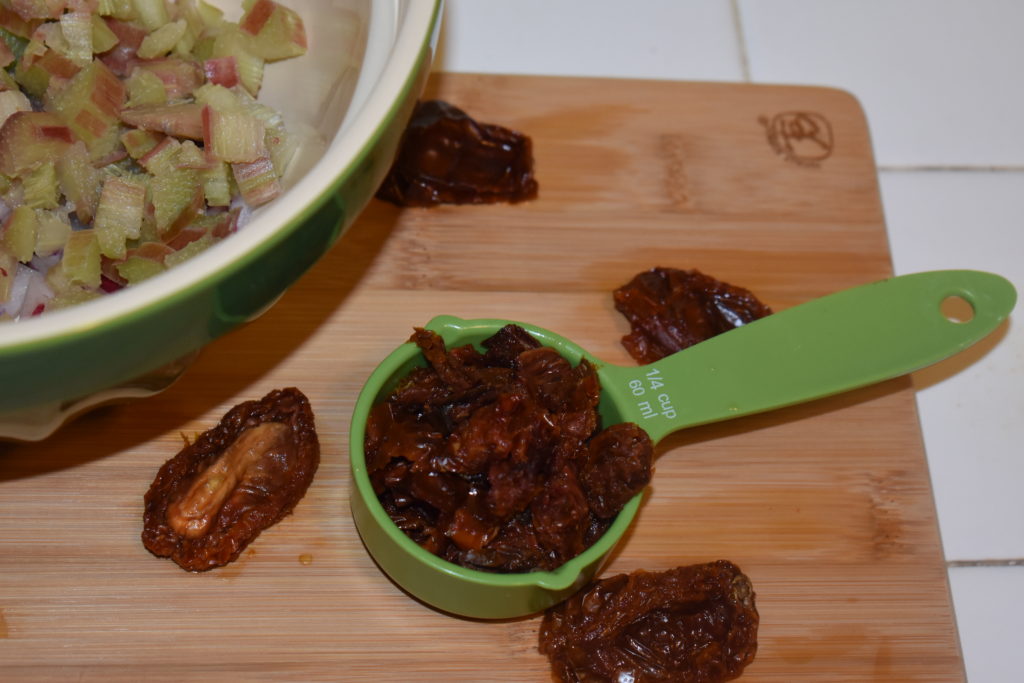 Cut dried tomatoes with your kitchen shears until you reach a 1/4 cup. Add to the radishes.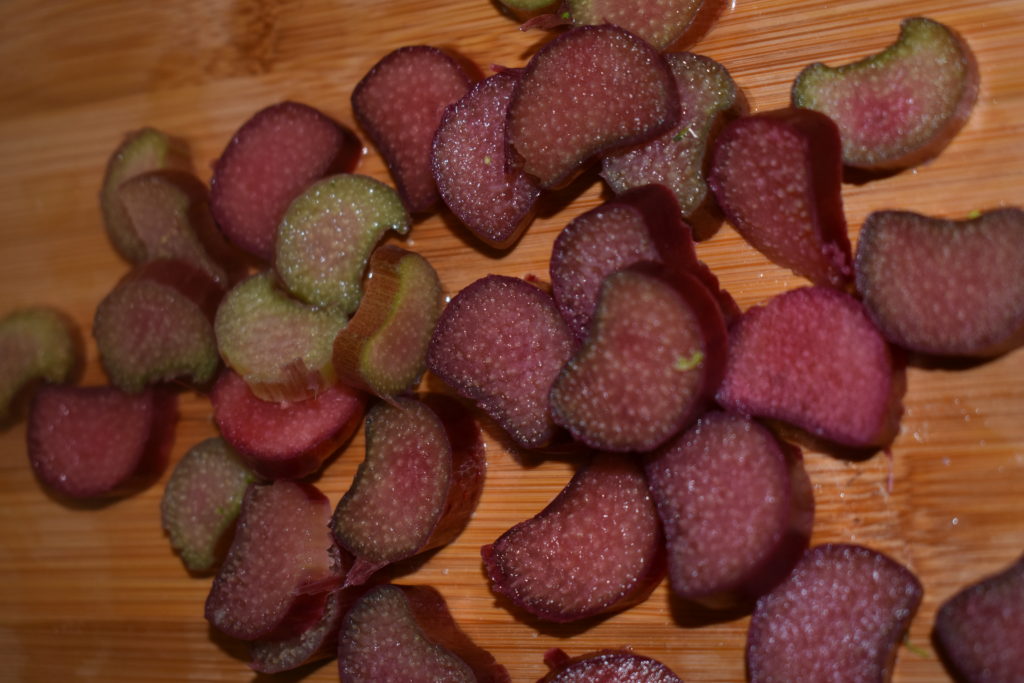 Slice the stalk of rhubarb.  Add to the bowl.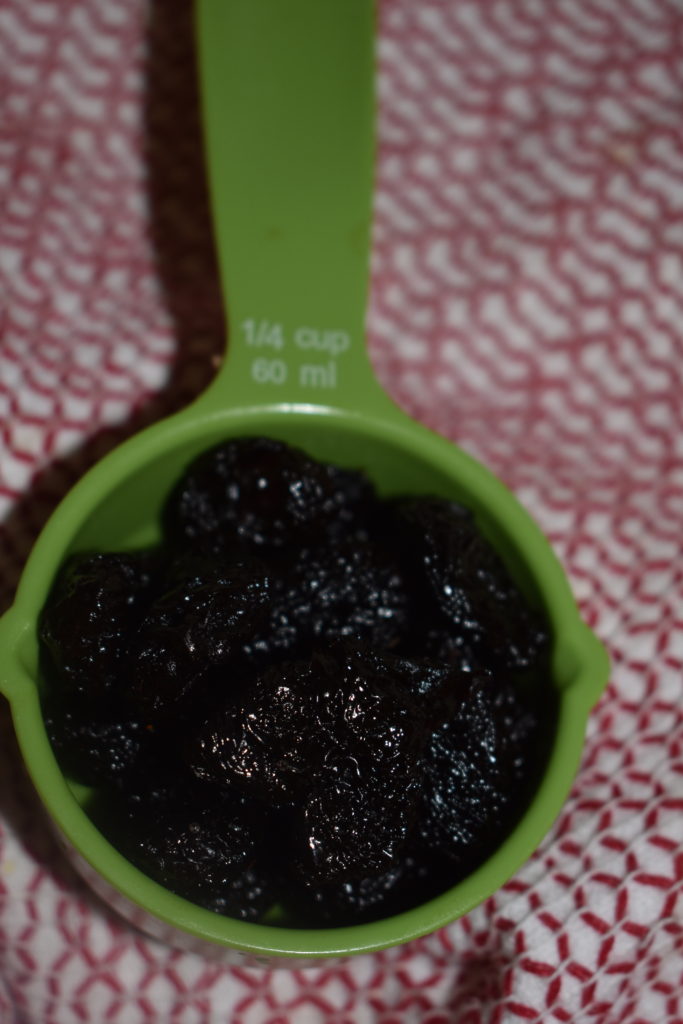 Add a 1/4 cup of the dried cherries.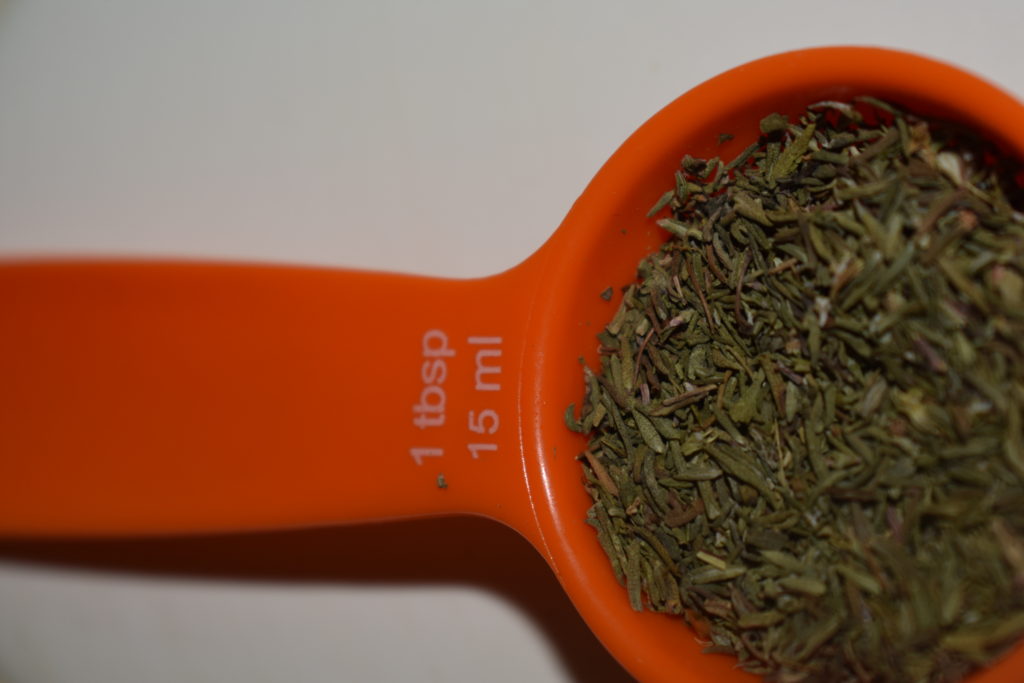 Put in a tablespoon of thyme.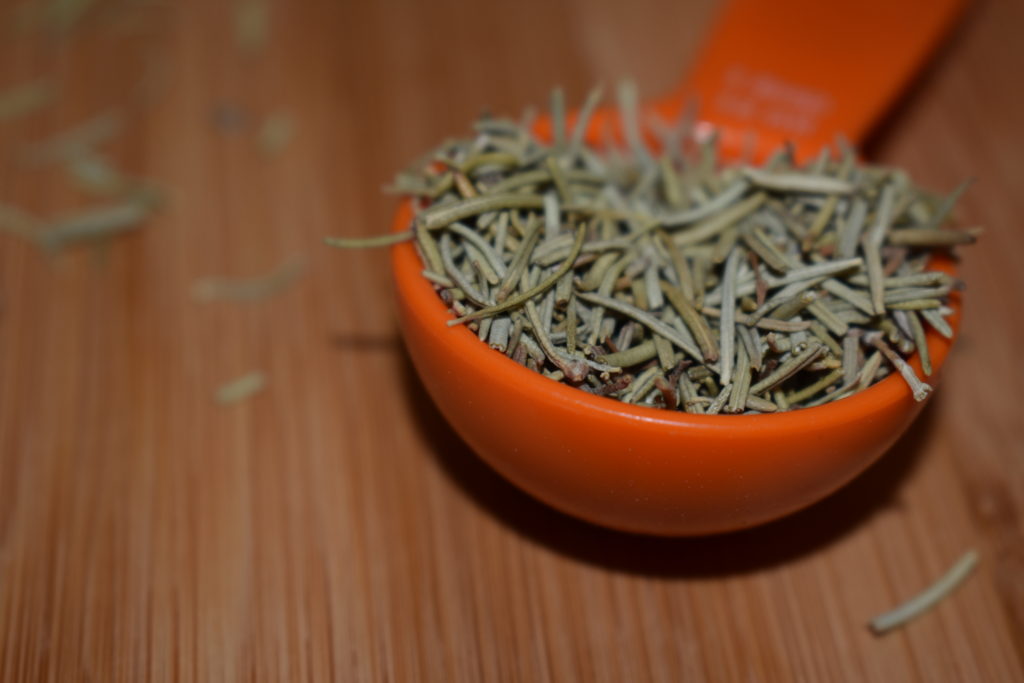 Add a tablespoon of rosemary.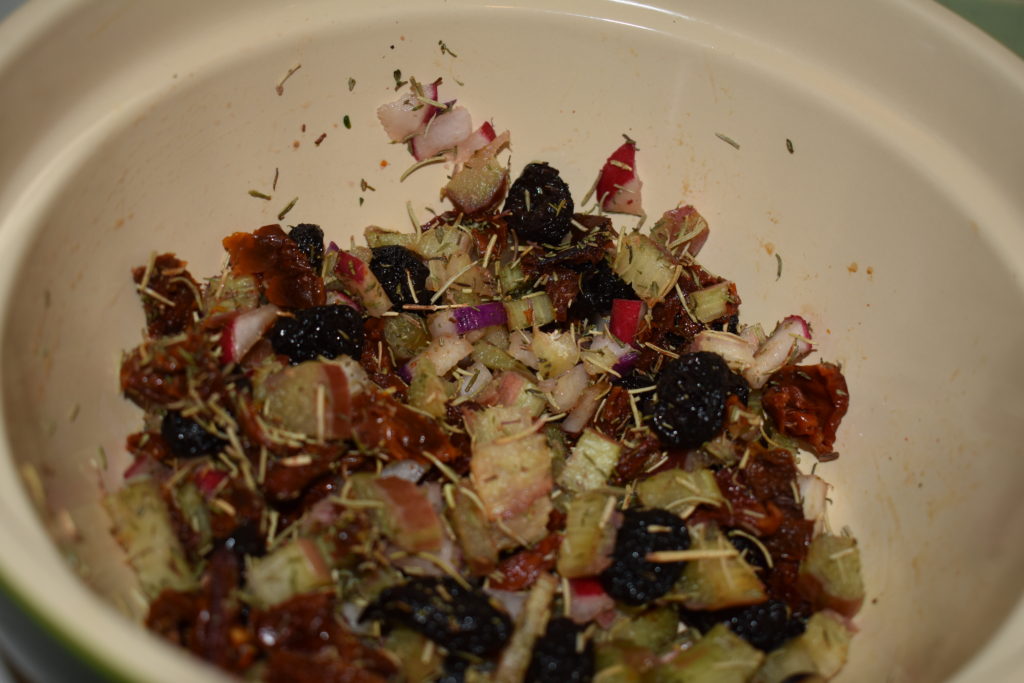 Here a shot of a bowl with all the ingredients you just added.  Beautiful.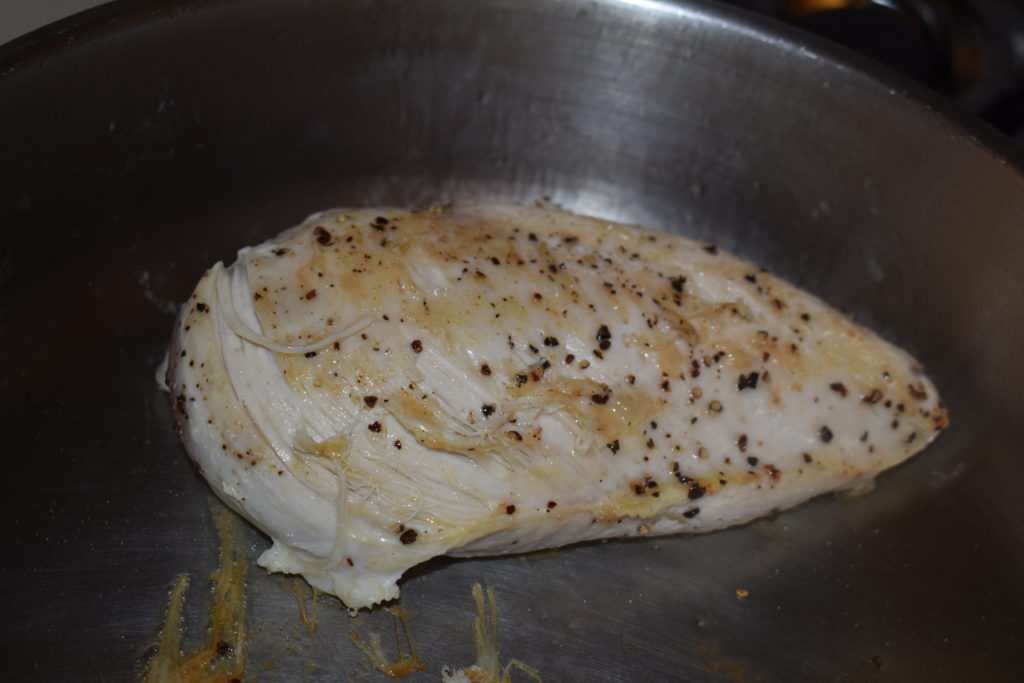 Chop the chicken breast into small cubes. Then add to the rest of the ingredients.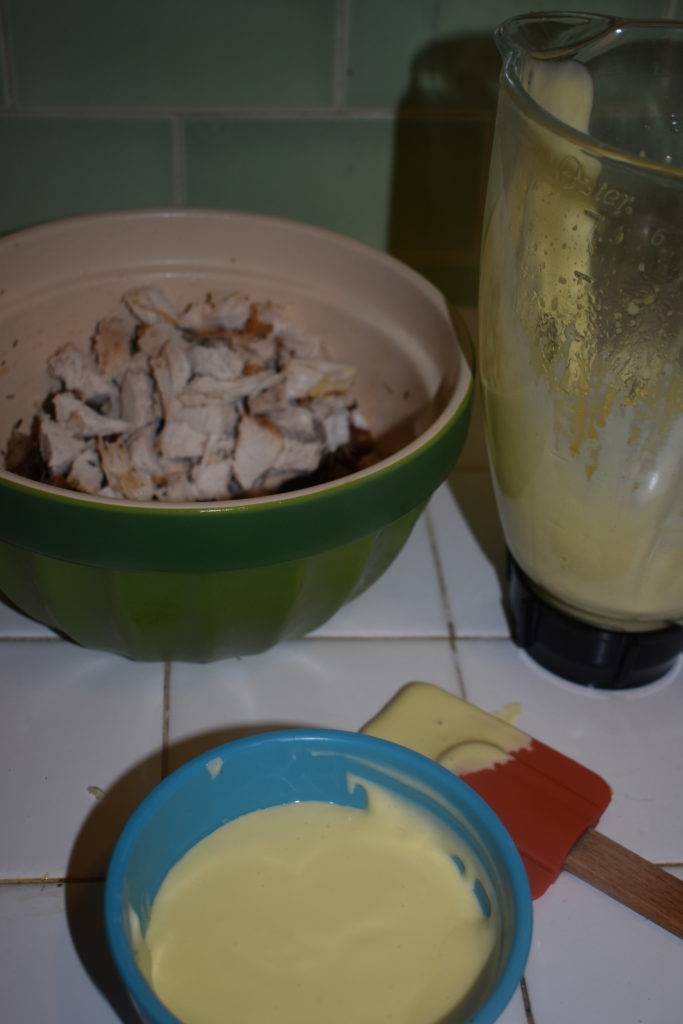 Slowly combine the aioli to the bowl of dry ingredients.  Mixing it in each time. Until you reach your desired consistency. The batch below has about 3/4 cup of aioli.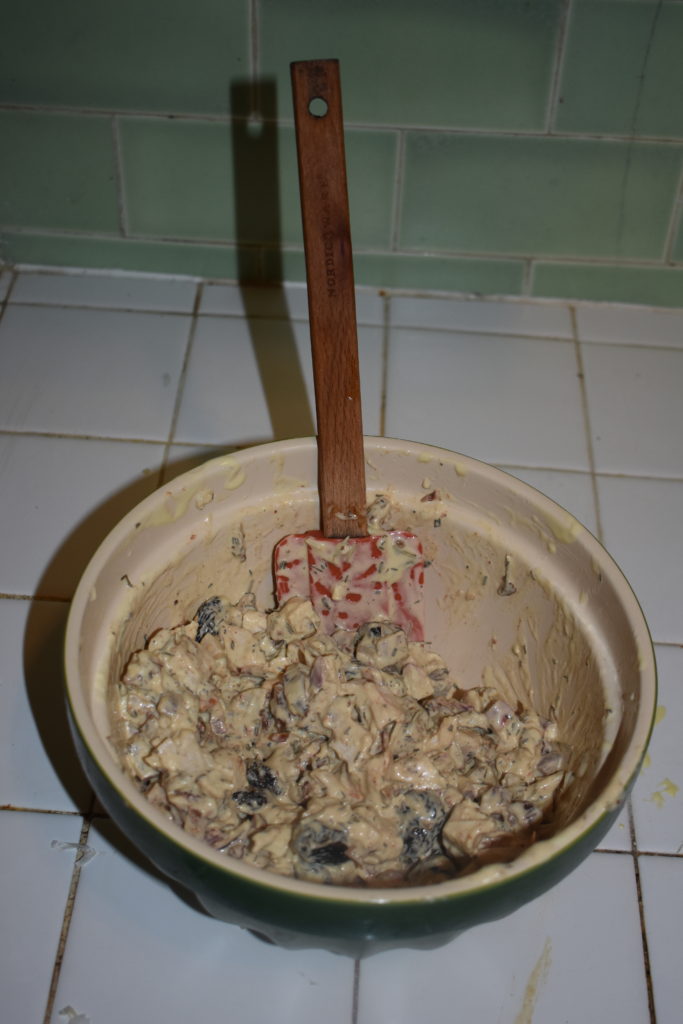 Voila! You have chicken salad.  I was not graceful combining the aioli with the rest of the ingredients as you can see by the messy counter. This version is pretty aioli heavy. It is important to add a couple tablespoons of aioli at a time to get the desired amount. Now you have chicken salad. Make a sandwich or add to a half of avocado.
Print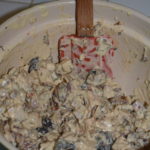 Chicken Salad
---
Description
This recipe gets requested often in our household.  My husband is now a chicken salad lover.  Great combination of flavors.  Hope it brings as many satisfied smiles as it does us.
---
Ingredients
1 chicken breast cooked
3/4 cup aioli
3 radishes diced
1/4 cup dried tomatoes cut with kitchen shears into pieces
1 stalk of rhubarb diced
1/4 cup cherries
1 tablespoon of thyme
1 tablespoon of rosemary
1/4 teaspoon of salt
---
Instructions
Prep the rest of the ingredients as instructed above and add to a small mixing bowl.
Chop the chicken once it is cool.  After it has rested for ten minutes take out of pan and let it cool on a plate. Join it with the other ingredients.
Get a rubber scraper/spatula out and put in bowl.
Add aioli spoonfuls at a time and stir each time until you reached the desired consistency.  Not more than 3/4 cup usually.
Once you have reached the perfect consistency of aioli in the mixture, taste.  Put directly on bread or a pitted avocado or put into a container and put in the fridge for later use.