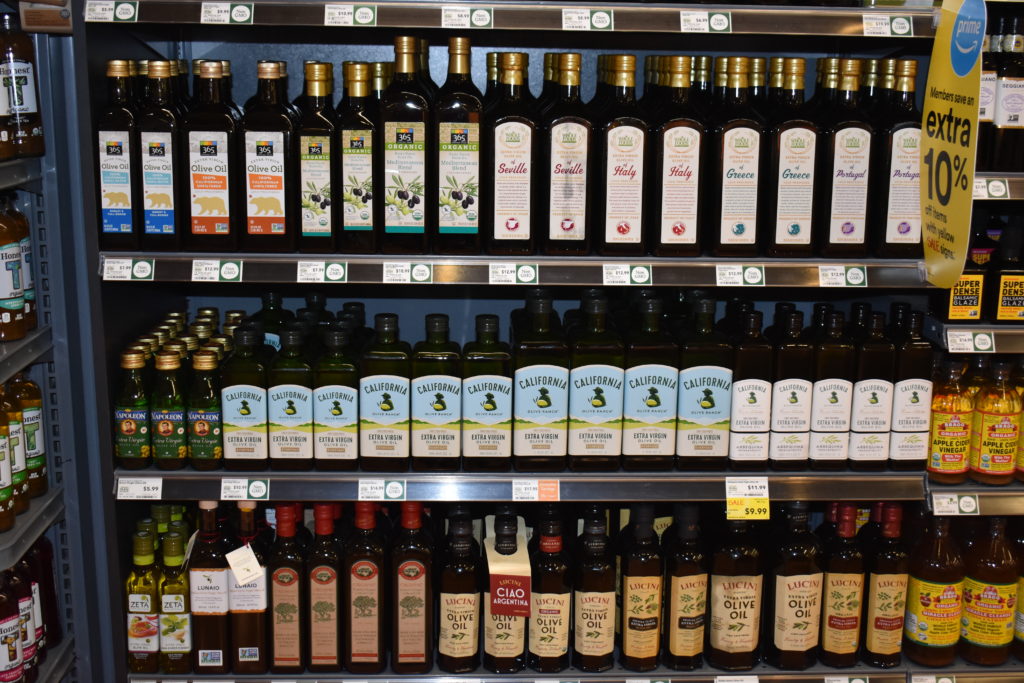 I am an honest person to a fault and will admit my foibles and mistakes.  Also I really want to trust everyone and everything.  The thought that the olive oil that I buy on regular basis is probably not from Italy – like it says it is on the bottle – and that my extra virgin olive oil could be mixed with other oils or lesser grade olive oil never really crossed my mind until this summer.  That olive oil could be fake has occurred to many others in the food and news world in recent years and many people have written about olive oil fraud and created podcasts on the topic, which I have taken the opportunity to read and listen to.   It's telling how mainstream this topic has become and I've got my own anecdote to demonstrate this.  Last month I was chatting up a distant relative at a family reunion and asked her what she has read lately. Her answer was Tom Mueller's book Extra Virginity:  The Sublime and Scandalous World of Olive Oil  that she encountered in a book  club. That is how fascinating this topic is to us consumers. I was intrigued by her response since I was already curious about this oil after writing about vinaigrette.  Tom Mueller seems to be the resident expert on olive oil fraud and most articles quote him or refer to him in some way.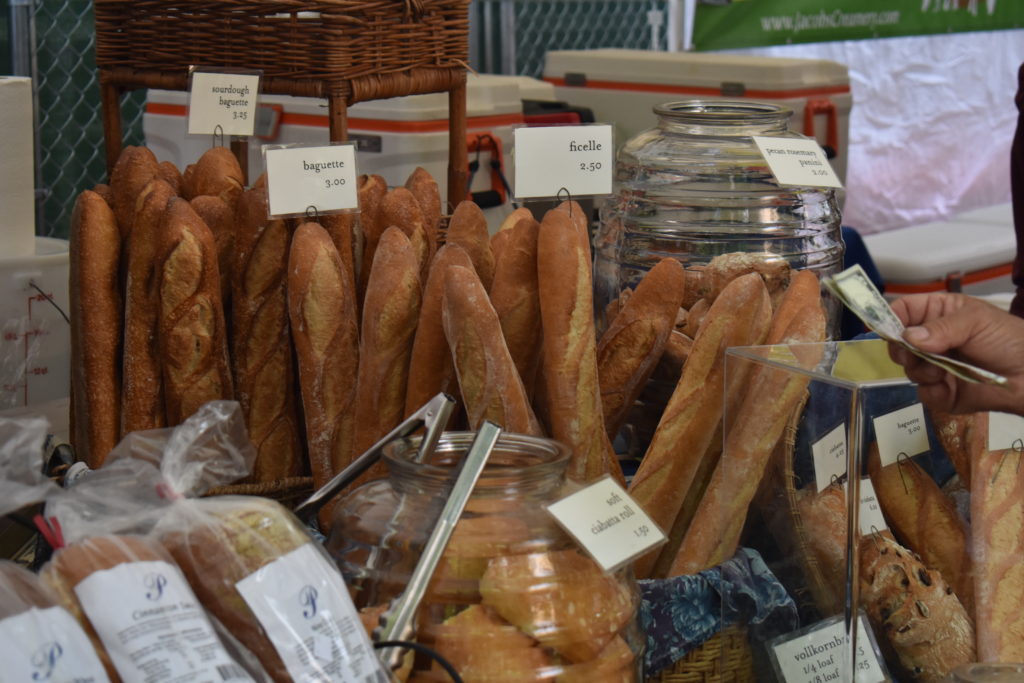 How often is fraud happening in the United States? Is all the hype justified?  Not as much prior and in the 80's. Nancy Harmon Jenkins author of Virgin Territory: Exploring The World Of Olive Oil writes in her introduction" that in 1987 , Americans had imported 51,000 metric tons of olive oil and about 5 percent of which was extra-virgin. In 2013, we imported more than 290,000 tons, and 65 percent of that was "virgin"-an astonishing increase in that period of time."  By that statement, the United States is currently receiving more than half of extra virgin oil as the real deal.  To have it increase 60 percent in a short period of time is astonishing. I have to admit that my mind reels at the thought many Americans have no idea what extra virgin olive oil tastes like. The episode titled Green Gold: Our love affair with Olive Oil on the podcast of Gastropod illuminates that point.
On the same podcast, Kathryn Tamajan co-owner of Fat Gold, was in Italy working on her  master's degree in food culture from the University of Gastronomic Sciences in Pollenzo, Italy, and she had an olive oil tasting.  The tasting consisted of several lovely European oils and one very old oil that would be considered rancid.  Kathryn noted that the Americans at that tasting thought the rancid oil was what olive oil should taste like. Yikes!
What is rancid?  When you put it in a search engine the band rancid takes over the front page of the search results.  According to my dear friend the online dictionary, rancid only pertains to foods that contain fat or oil, smelling as a result of being old or stale.  In the article, Most Of Us are Blissfully Ignorant About How Much Rancid Olive Oil We Use  posted on fivethirtyeight.com states that the U.S. is a dumping ground for rancid oil because we don't know the difference.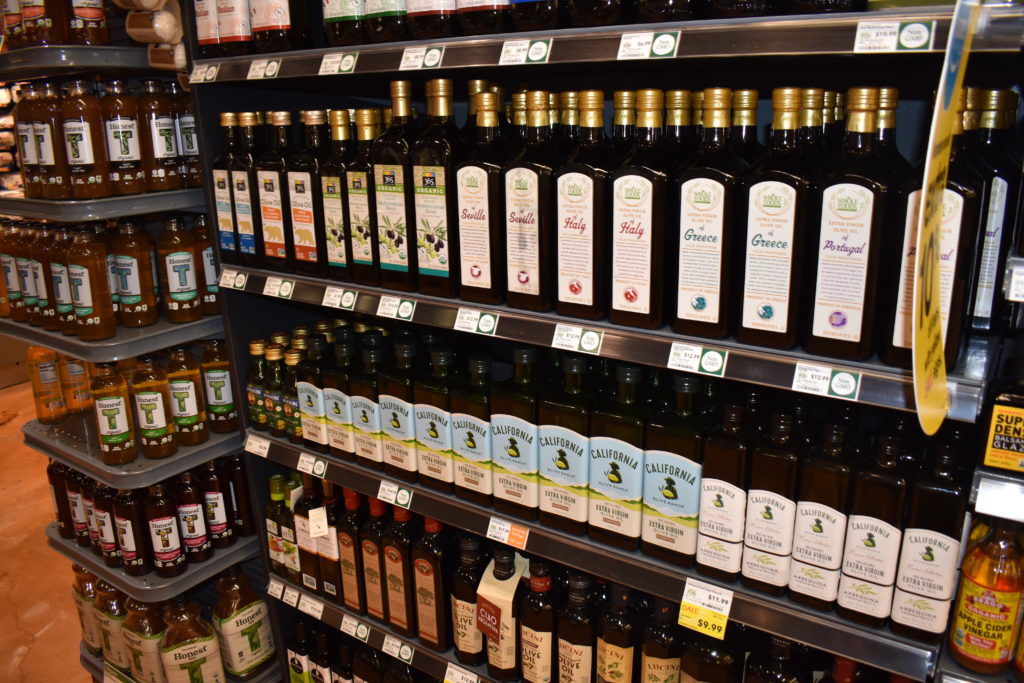 So how do we know we are consuming non-rancid, 100 percent extra virgin olive oil? By testing and tasting. In 2010 UC Davis Olive Center did a test of olive oils on the shelves in United States grocery stores.  I had no idea that the University of California had a research program dedicated to olive oil.  That just speaks volumes to how important this oil is to the economy and the world community.  The 12 page report titled Tests indicate that imported "extra virgin " often fails international and USDA standards, written by Frankel, E.N.; Mailer, R.S.; Shoemaker, C.F.; Wang, S.C.; Flynn J.D., found that 69% of the oils tested were not the real deal. Ever since this report came out, foodies, authors, and news media have been spreading the results through media even as recently as 7 years later. Should we be paranoid as consumers just because of this one report at UC Davis, some 8 years ago?  It is rare to find an article regarding olive oil fraud that does not mention this study. This article was such a thing that Snopes did some sniffing. The down side to the test at UC Davis is that it cannot be repeated.  Per Snopes, that paper was not a research study, but it did provide some context for the claim that 69% of store-bought olive oil was "fake."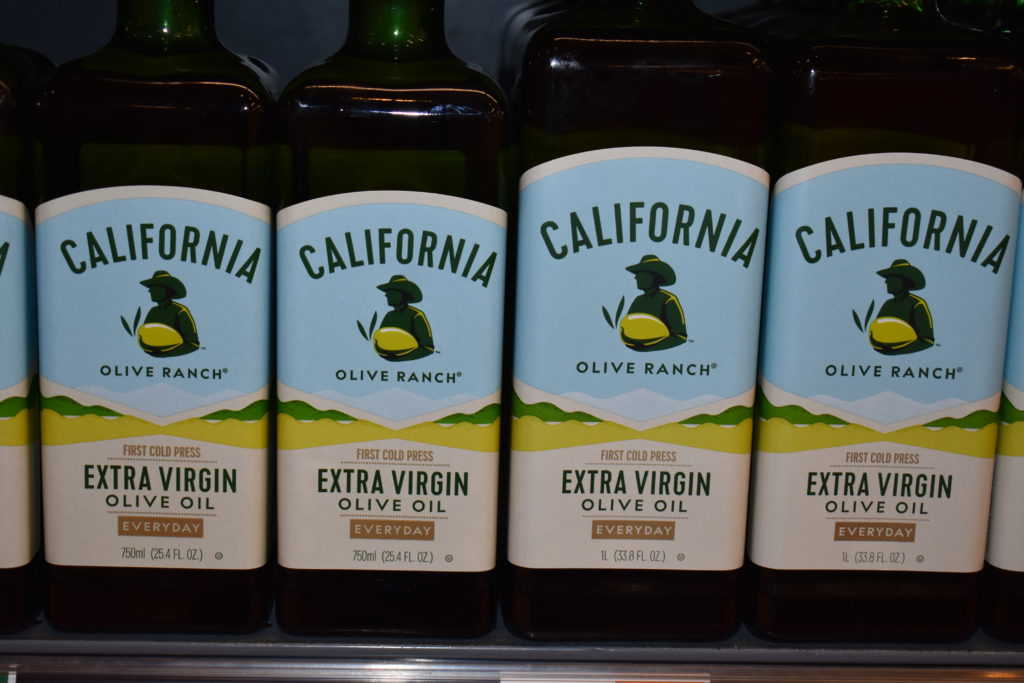 Before this study came out, in 1998, the California Olive Oil Council created its Seal Certification Process which includes both a chemical and sensory test. When purchasing a bottle of California Extra Virgin Olive Oil this seal ought to be on the bottle. There are  16 tasting notes that are done by human tasting to receive the approval. What an intriguing job!  California is not the only olive oil region that has a certification process The North American Olive Oil Association has strengthened the standards of labeling extra virgin olive oil.  The standards are the following:  Ensuring Freshness through Best By Dates, Ensuring Transparency on Olive Oil Country of Origin, Clearer Recommendations for Storage and Usage. More details can be found in the article Strengthening Olive Oil Standards to Bolster Transparency and Consumer Confidence on the website About Olive Oil produced by the North American Olive Oil Association.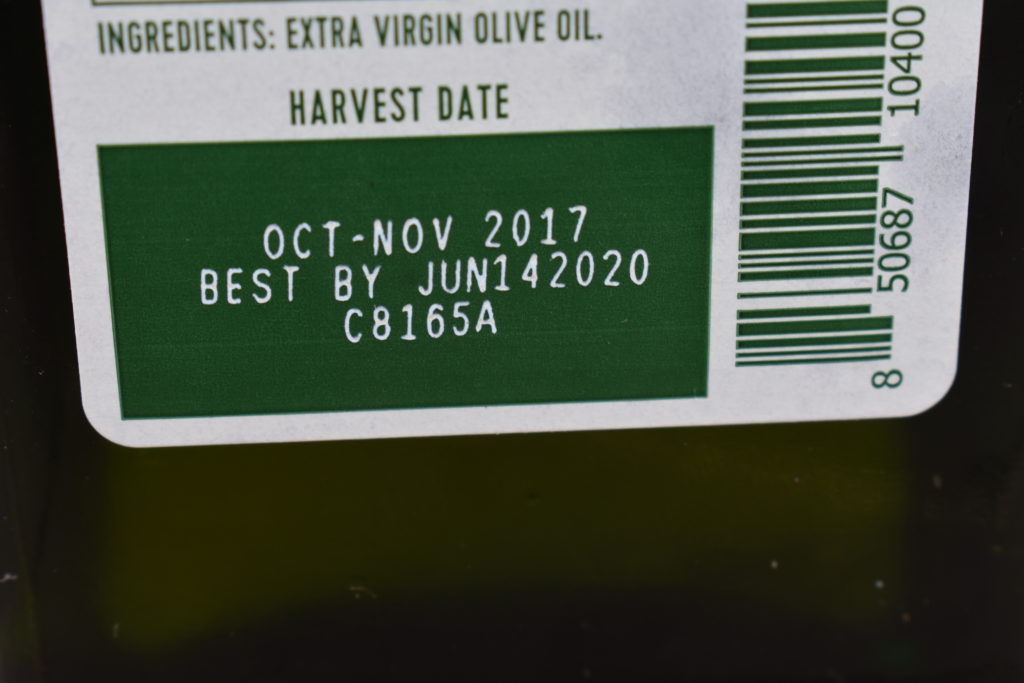 Another item to look for on the label is the harvest date and you don't want that date to be older than a year old.  Looking for more ways to ensure that oil is actually extra virgin? The blog Real Food For Life has more great tips on the post titles Which Olive Oil to Buy? The Olive Oil Fraud!
My go-to olive is oil brand is California Olive Ranch.  It meets all the standards in this article and has a grassy robust flavor. Pretty reasonable priced, too. It is currently on sale until Labor Day at Green Zebra Grocery, five dollars off its original price.
Wow!  Is your head spinning?  Mine certainly is.  That is a lot of information to digest. So many links or rabbit holes to dive into today.   One reason why there is such a gap between my posts.  With every new article unearthed this post took on a different slant.  And to think we only skimmed the service on this topic.  I am headed to my local bookstore to get me a copy of Extra Virginity: The Sublime And Scandalous World of Olive Oil to further my knowledge of the underworld of olive oil.  I see a book review in the future on this blog.
Next up, we will talk about olive oil varietals and check out an Oregon Olive Farm. Yes you read correctly, that was Oregon. Til next time.
May you have a new respect for olive oil and the vinaigrette you create with it.
Bon Appetite,
Aimee