Here in the fine metropolis of Portland, Oregon we take our food very seriously. We do not like any manufacturing short cuts to our favorite food products; and many of us will go to great lengths to do things old-school and ethically. This is a huge value system in the city and it is evident by how many craft makers there are and whom are nationally or internationally known. The word craft gets thrown around a lot in this town, but what does it mean?
Craft per Merriam Webster " an occupation or trade requiring manual dexterity or artistic skill ".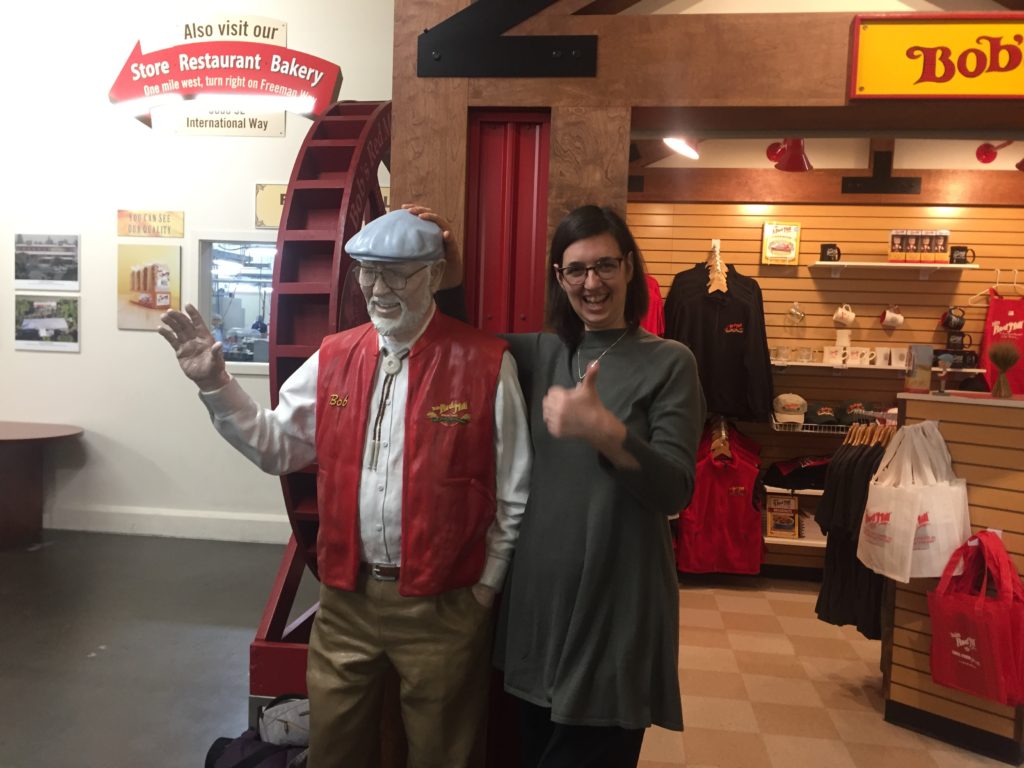 Per Portland definition and my own interpretation: A craft -maker is someone who usually has a relationship with the person who they source their product from; or for whom there is no middle man. They have visited the farms where the coffee bean, cacao bean, herbs and wheat etc. are grown, which helps with fair trade and to know what sustainable practices that producer is using. Craft is not fast and a is very hands-on experience; and a lot of love and passion goes into these creations.
Our craft obsession and the amount of food festivals that we have per year has given Portland number one foodie city status in America for 2 consecutive years in a row, 2018 and 2019 by hubwallet.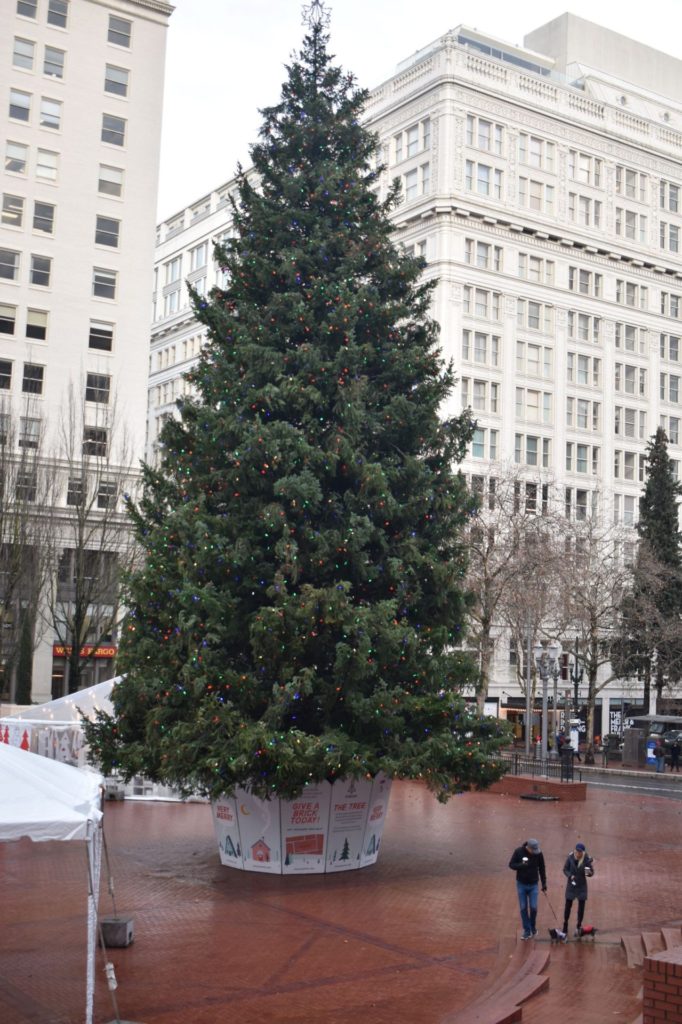 Being a craft city we Portlanders might take this for granted, but the holiday season is upon us which typically means many out of town guest are fascinated and curious about our food scene. I thought it befitting to do a 3 post series to get you and your guests out of the house and to have some food adventures that are new to you, under your radar , or are old haunts that have gone by the wayside; that will create memories and give you and your guests something to talk about that is (hopefully) not controversial.
Today we are going to focus on the craft makers who have opened their doors to show the public their process of creating their unique product. We also are going to look at a couple of companies that will give tours and insights into a specific craft. You will have a new found reverence for your favorite products after these tours.
Here are 5 fabulous, fun and funky food tours in Portland. Actually there is a bonus tour that I found late in my research process, so technically six but it does not start with f and this woman who loves to play with words wanted to see how long of an iteration she could come up with. If you are seriously interested in doing any of the below, I highly recommend making reservations today. Looks like many other Portlanders are entertaining their guests with a tour. Spaces are filling quickly.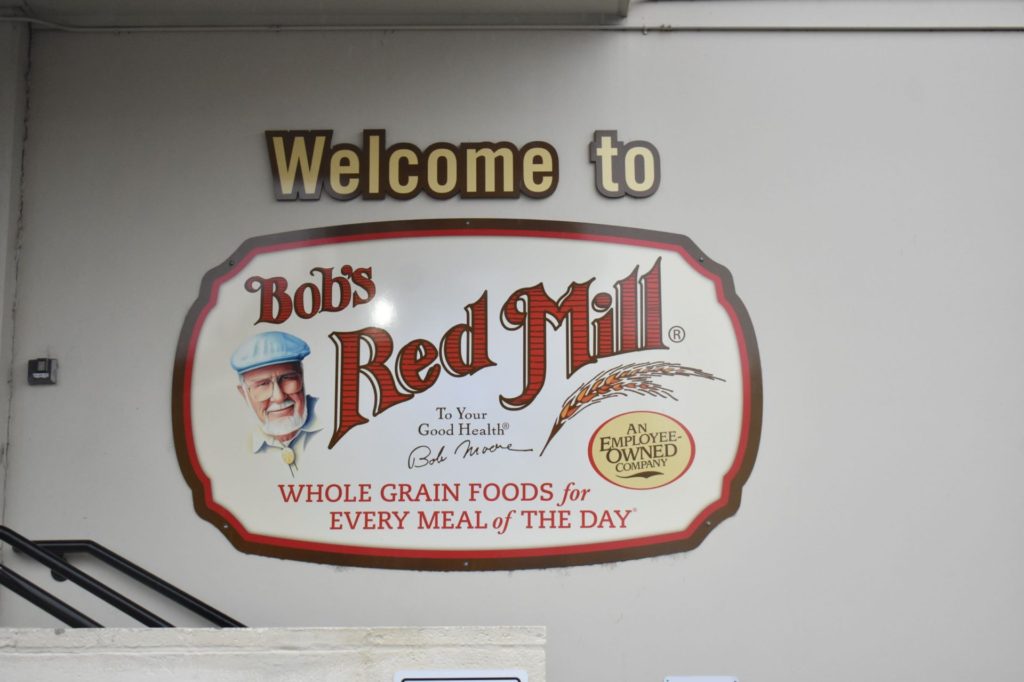 Bob's Red Mill If you do not know who and what Bob Moore is all about, you certainly will 45 minutes later and will probably meet him in person where he will tell you that he is 90 and 1/2 years old. As a fan of his products, I was fascinated by the process and human power it takes to grind grains, seeds and corns. This is quite the operation.
When: Monday-Friday 10:00 am sharp. Arrive at 9:45. No tours Christmas Eve or Christmas.
Where: The Mill where the tour takes place is located at : 13521 SE Pheasant Ct, Milwaukie, OR, 97222 The store and Cafe are located at: 5000 SE International Way Milwaukie, OR 97222
Recommendation: I would head to the store and restaurant first and have breakfast, since it is hard to focus on this foodie tour with an empty stomach and Bob's products shine better at breakfast. Then drive over to the mill.
Cost: Free , no reservations needed.
Duration: 45 minutes
Walking Distance to: The store and cafe are located across the street from Dave Killer's Bread Outlet Store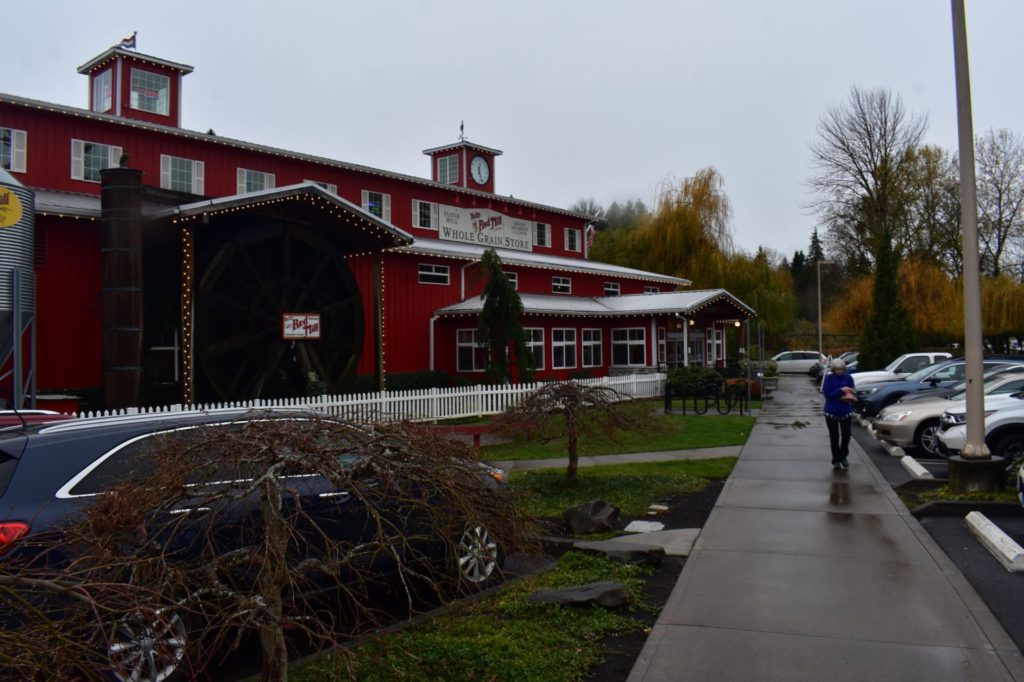 A family owned business that creates all of their 17 chocolate bars and brownies on site, and you can take a tour of their process and make your own chocolate bar. You will have a whole new respect for the chocolate bar and have many fun facts to share at your next party. After this tour, I can almost guarantee that you will not eat a corporate chocolate bar again, after learning the difference between candy and chocolate bar. There is no part of this process that this family does not use and you will learn about parts of chocolate that you wouldn't at other tours. You will leave inspired.
When: Check this link for availability. Christmas week is filling up quickly.
Cost: $20 and reservations required . Cost includes making and taking home your own chocolate bar and unique samples.
Duration: 60-75 minutes
Where: 122 NE Broadway, Portland Oregon.-a one way street.
Walking distance to: Pine State Biscuits and the gluten free bakery Gem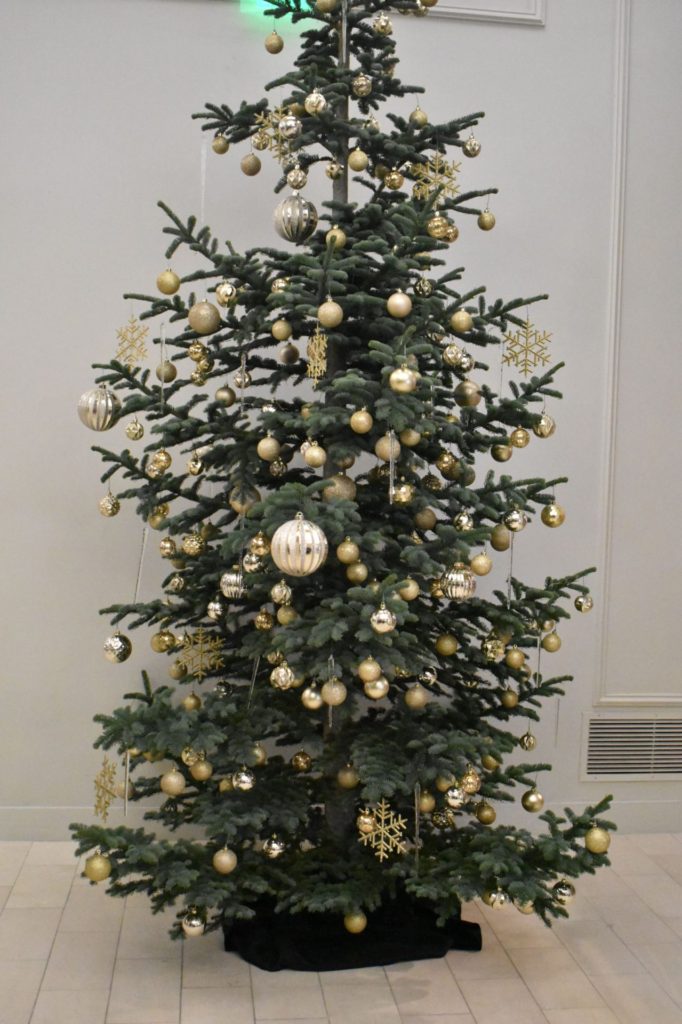 Third Wave Coffee Tour Coffee is everywhere in Portland, there are baristas set up at bicycle shops, nurseys, motorcycle shop and practically every corner. There are 50 plus coffee roasters in Portland. Third Wave Coffee is going to introduce you to some of these artisans coffee peoples by way of foot and streetcar. The reviews for this company are really positive. Choose the neighborhood that you want to explore.
Duration: 3 hours
Cost: $49.00 which includes 3-5 coffee drinks, streetcar fare, and pastries. Also an amazing tour guide who will give you front row experience to the third wave coffee scene.
Tour choices and days and times : Here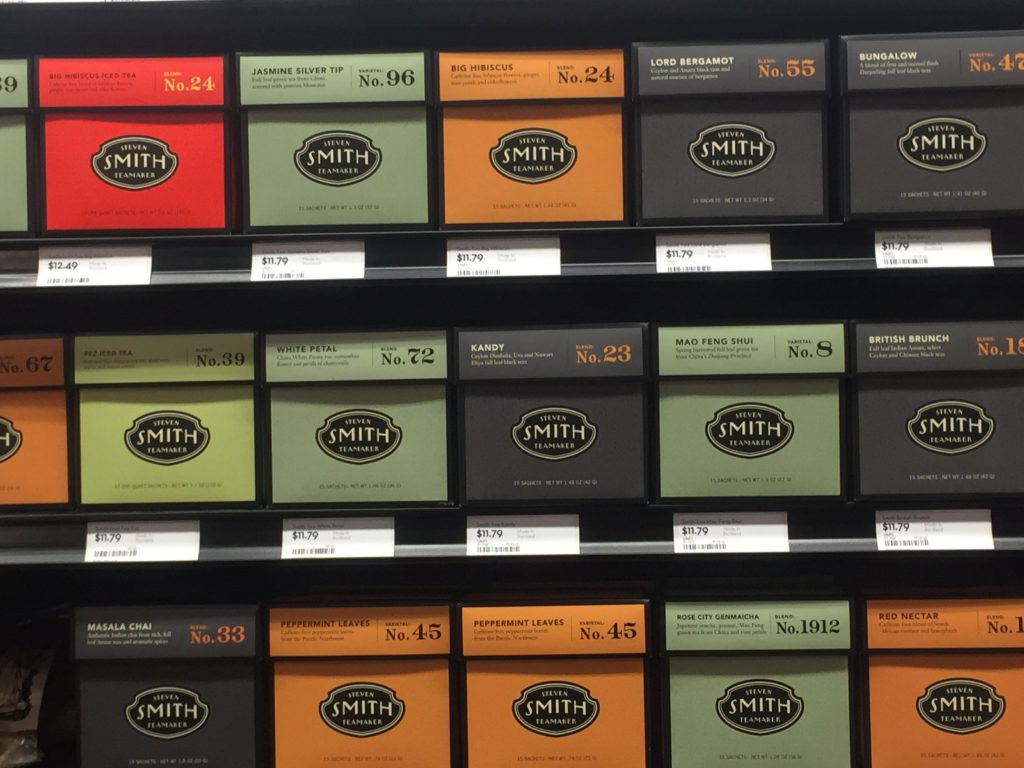 Steven Smith first created the tea company Stash and then Tazo Teas, which he sold to Starbucks. In 2009 he had another idea for a tea company, one that was inspired by origin, craft and creativity. This one is my favorite tea company by far. The herbs are very carefully selected from around the world, with delicious combinations. All teas are packed in pretty biodegradable bags. This tour is still on my list to experience.
When: Fridays at 2:00. On December 27th 12pm, 2pm and 4 pm.
Cost: $10 and reservations required
Duration: 45 minutes Where: 110 SE Washington Street, Portland, Oregon
Additional Offerings: Holiday Cocktail Class-Dec. 14th, The Art of Tea Blending-Dec. 18th, Tea 101-Dec. 28th .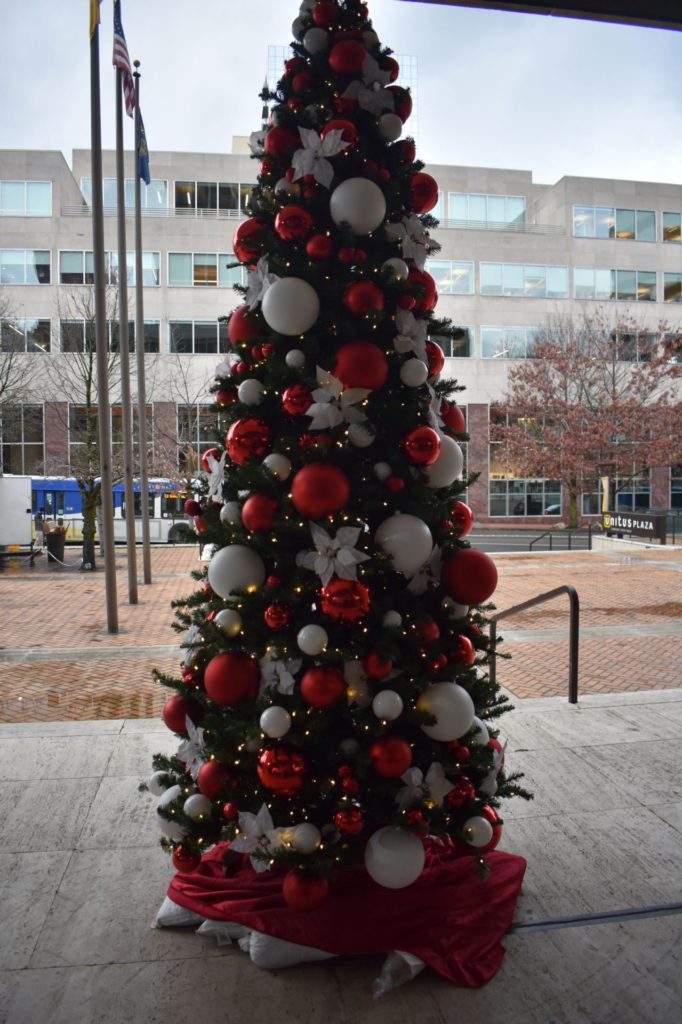 Brewcycle I did this a couple of years ago with my Mom and this was the highlight of her stay. I was the lone local on the bicycle built for 15. If we all did not pedal that bike was not going anywhere! 3 stops for beer in two hours. Highly recommend splitting beers or getting tasters and sharing within your group. Your family will talk about this for years to come. What is more Portland than beer and biking?
When: Several tours per day and several neighborhoods to choose from
Cost: $30-$35 plus beer purchase and reservations required
Duration: 2 hours
Where : There are two hubs: 1425 NW Flanders and 737 SE Sandy
Your guide will have excellent eating recommendations near their meet points.
BONUS TOUR:
I don't drink whiskey but I am intrigued by this company and frankly in awe of their marketing as yet another craft producer. It is the holidays and I am sure there are plenty of mixed drinks being imbibed. Besides a tour they have some cool classes in the next two weeks. Check it out here.
If you are intrigued by the food tour concept and looking for some more ideas, I am going to send you over to Travel Portland's list of food and drink tours.
I hope this list has given you some last minute ideas of how to entertain this holiday season and beyond. I will meet you back here on Sunday as we discuss some more unique food experiences.