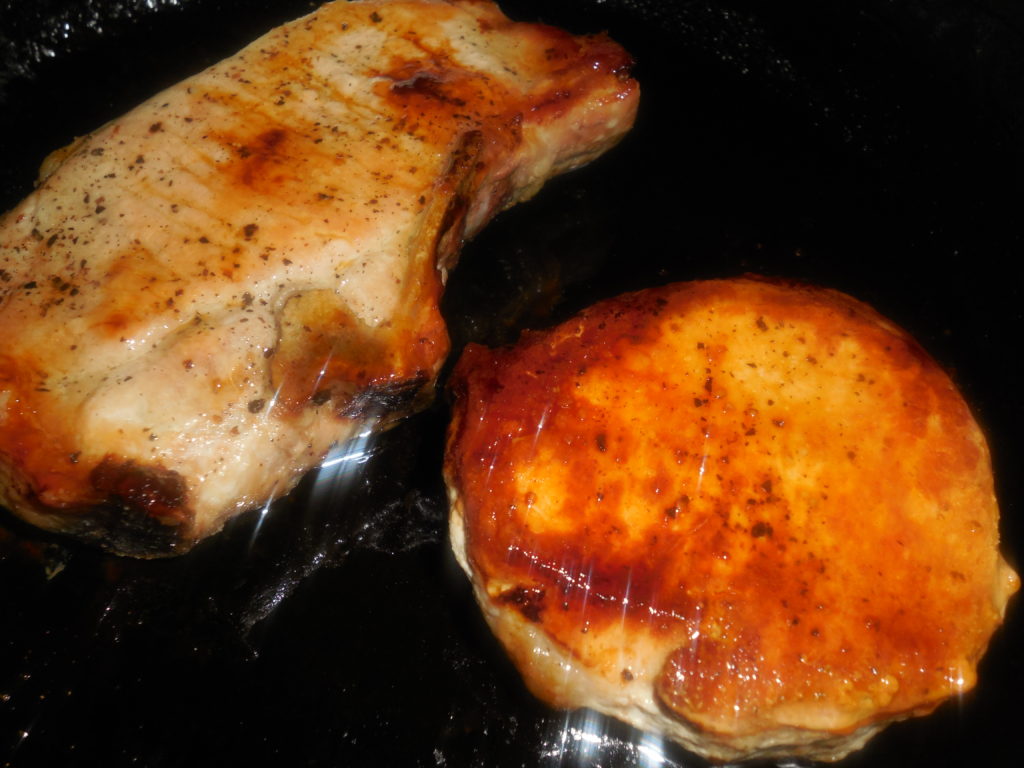 If you are a carnivore, do you feel overwhelmed at the butcher case?  I'm often standing there thinking "I just want a steak or a pork chop – but there are so many cuts – how am I to choose?  A helpful approach to the dilemma of choosing a cut of meat is to befriend/chat up your butcher.  These folks are so knowledgeable and will answer your questions and give expert cooking advice so you don't have to Google it!
Fortunately, there were only two choices when it came to pork chops at my local grocer, center cut with bone in or boneless.   Naturally I wanted to know the difference between the two.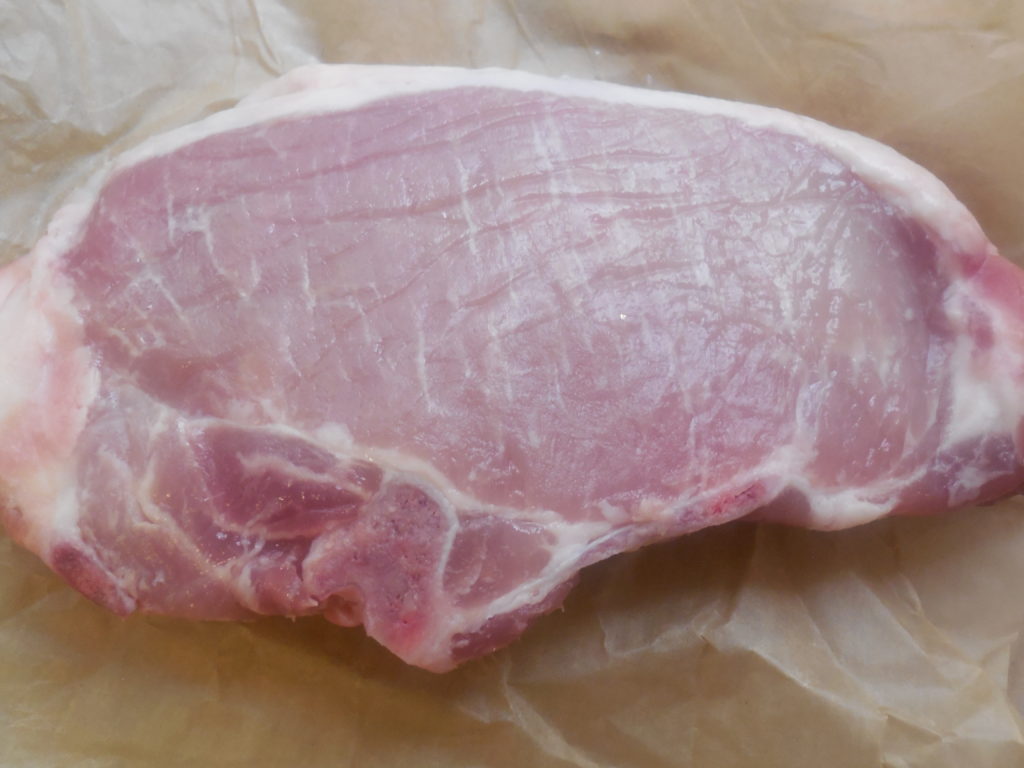 Boneless pork chops have less fat and a milder flavor.  One does not have to contend with the bone to get at the meat.  My butcher told me that the pork chops with the bone are tastier.  I came home and did Google that notion, to see if there was a consensus opinion. Not necessarily, according to the author of The Food Lab: Better Home Cooking Through Science, J. KENJI LÓPEZ-ALT  This is a food myth that has penetrated the food culture deeply, having chefs and butchers believing it to be so.
After doing many tests, J. KENJI LÓPEZ-ALT concluded that the bone's purpose is "it insulates the meat, slowing its cooking, and providing less surface area to lose moisture." For some, gnawing on a bone of meat brings them pleasure, for others not so much.  My next question for the butcher will be, "why these two particular cuts as our choices?"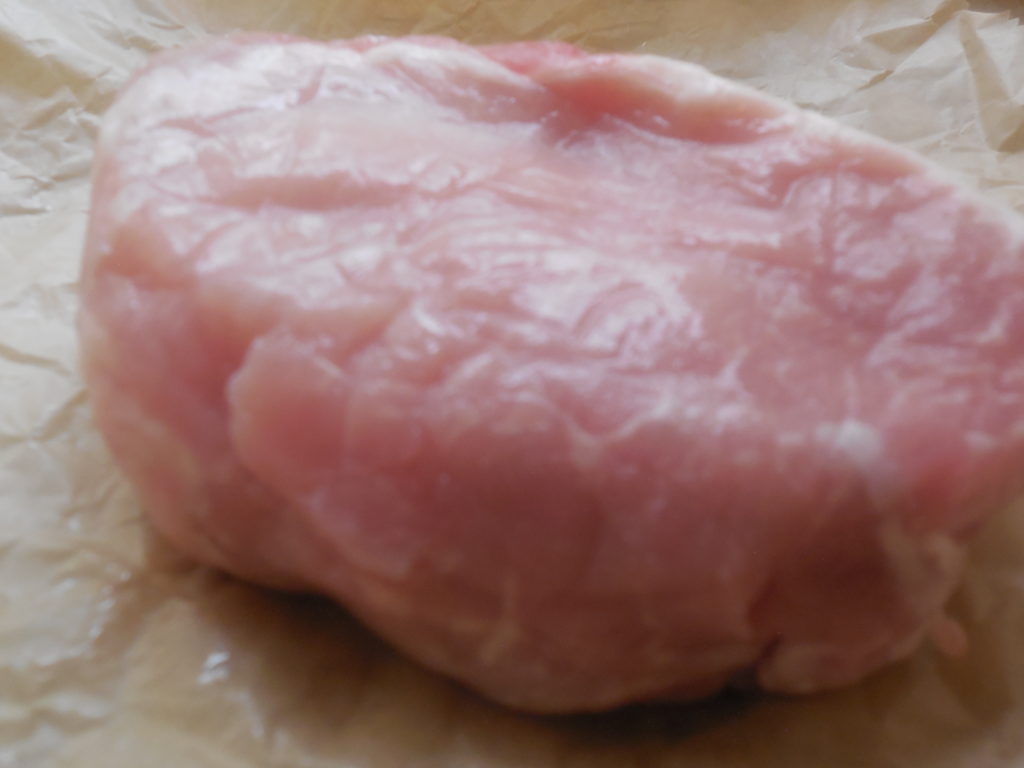 Another tip he gave me is to cook meat no longer than three days after putting it in the fridge, to avoid the forming of bacteria.
He did ask me how I decided to cook my pork chop.  When I repeated the process that I had learned from Rachel at Stay at Home Chef, he was impressed.  They came out juicy and tasty.  When I used this method, my husband's taste buds certainly experienced something different from my customary wing- and-a-prayer method.
My only additional tip is to set a digital timer for each process so as to eliminate guess work. At first I was skeptical of using both the stove and oven in this process.  But this method leaves little time for oil splatters to happen.  When cooking meat oil splatters are inevitable due to the juices of the meat connecting with the oil.  The oil splatters can cause major burning, so be mindful and cautious when cooking meat. Here is a quick video explaining why oil splatters occur and how to reduce them.
Also it is key to having a hot pan and room temperature pork chops  before putting the pork chops in the pan.  This ensures a good sear,
Right now I am sticking to this method and my confidence level has risen considerably by following Rachel's instructions with cooking meat.  Pretty cool.  I would love to hear your pork chop cooking adventures.
Why am I talking about pork today, you may ask?  So you can eat it with rhubarb chutney, of course.