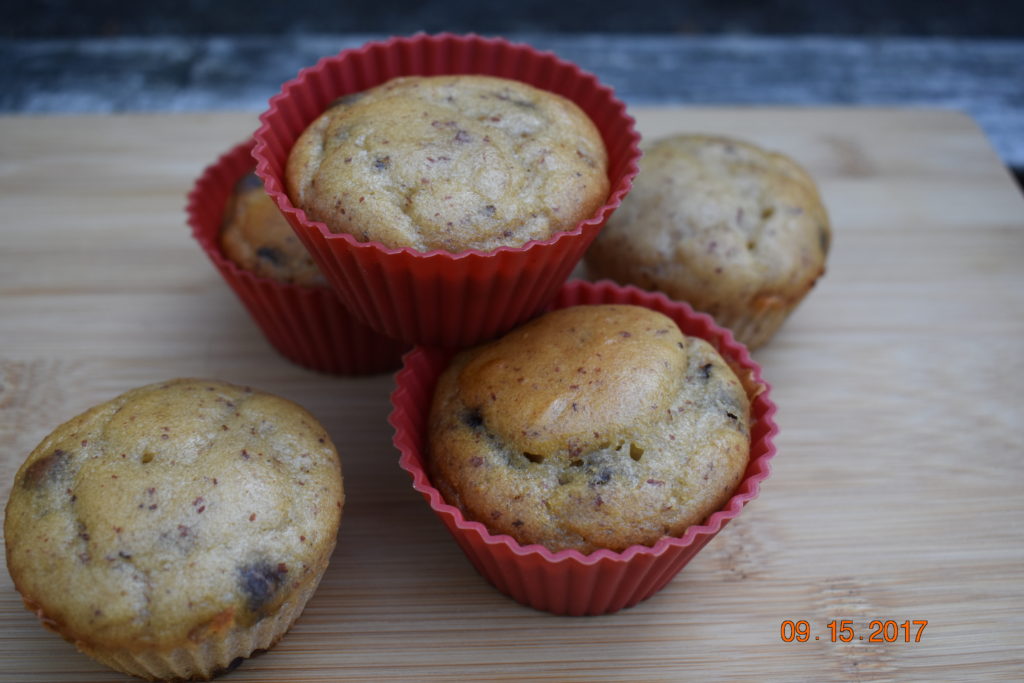 We all need a little inspiration to get us in the kitchen, to use a vegetable differently, get out of a rut and start our creative processes going.  Even me.  It is so great that to have easy access to people who have already paved the way.  So seasonally, perhaps monthly I will write about the recipes I have tried from others that have expanded my culinary adventure.  So this post is one where you sit back with your favorite beverage and let yourself explore new creations in the kitchen. Just click on the pink words to get to the recipe and website that is mentioned. Happy Discovery!!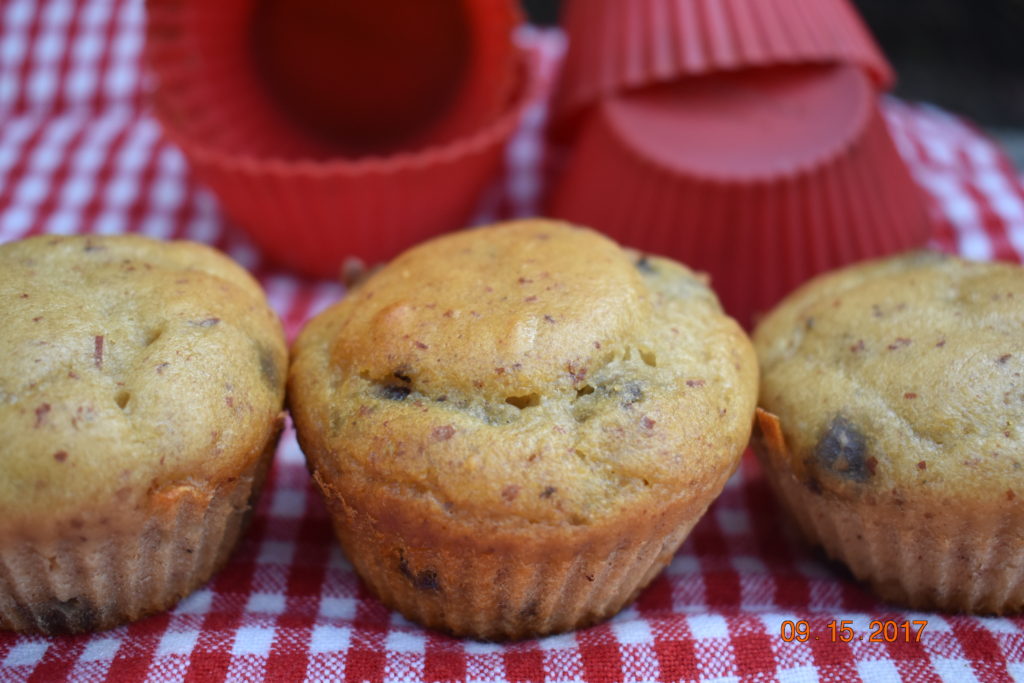 Skinny Banana Chocolate Chip Muffins By Monique at Ambitious Kitchen
Two over ripe bananas were hanging out on my counter and I looked at them and said Banana chocolate chip muffins.  While cruising the web for the perfect recipe, I landed on this one.  What makes this recipe perfect is the simplicity of making it.  Put all wet ingredients into a blender mix and combine with flour mixture into a bowl add chocolate chips and scoop into muffin cups.  But Aimee you are gluten free, how did you change this recipe?  I swapped out the whole wheat flour and baking soda and substituted a gluten free baking mix.
What did I learn while baking these muffins?  That my ice cream scoop is the perfect size to fill the silicone muffin tins without making a mess.  The blender is a great help with baking.  For ten plus years I have had silicone muffin cups and every time I make muffins I am grateful for these in my life.  The upside is no paper waste and no muffin waste. The muffins come out beautifully and not a crumb is left behind.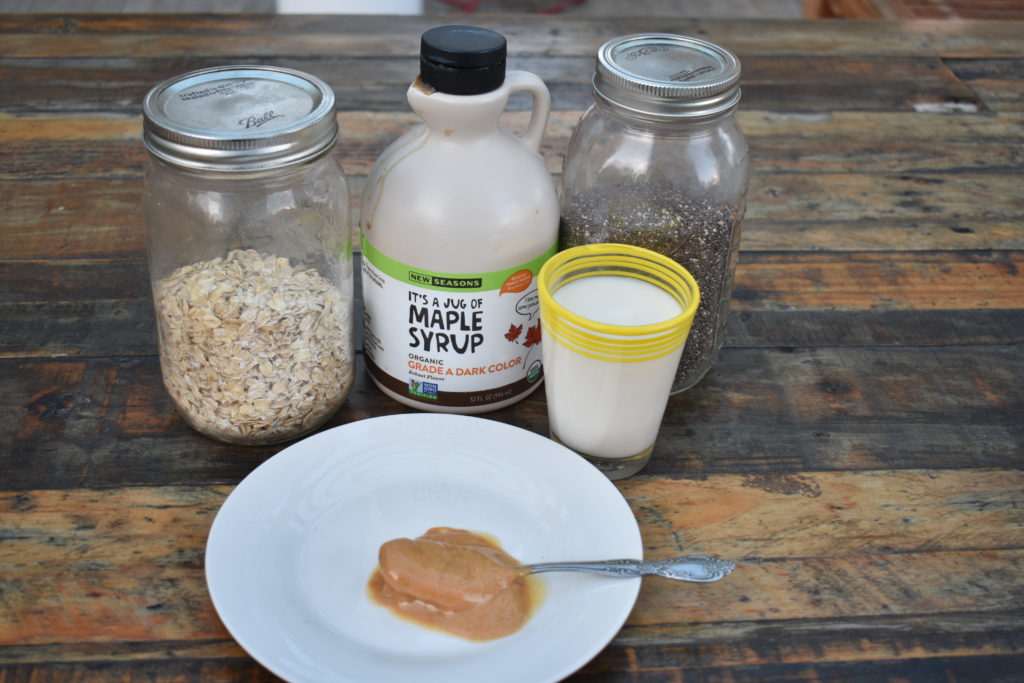 Peanut Butter Overnight Oats By Dana at Minimalist Baker
One day a week I need to be out of the house by 8:00 and on those days I need a filling on the go breakfast plan. These overnight oats came up on the first page and since it was the Minimalist Baker, I gave them a try.  I have used a many of Minimalist Bakers recipes over the years and can always count on them.  Raw oats. Yep that is what meusli is, uncooked granola. Love the texture of these oats and felt satisfied.  This recipe would also make a good mid day snack.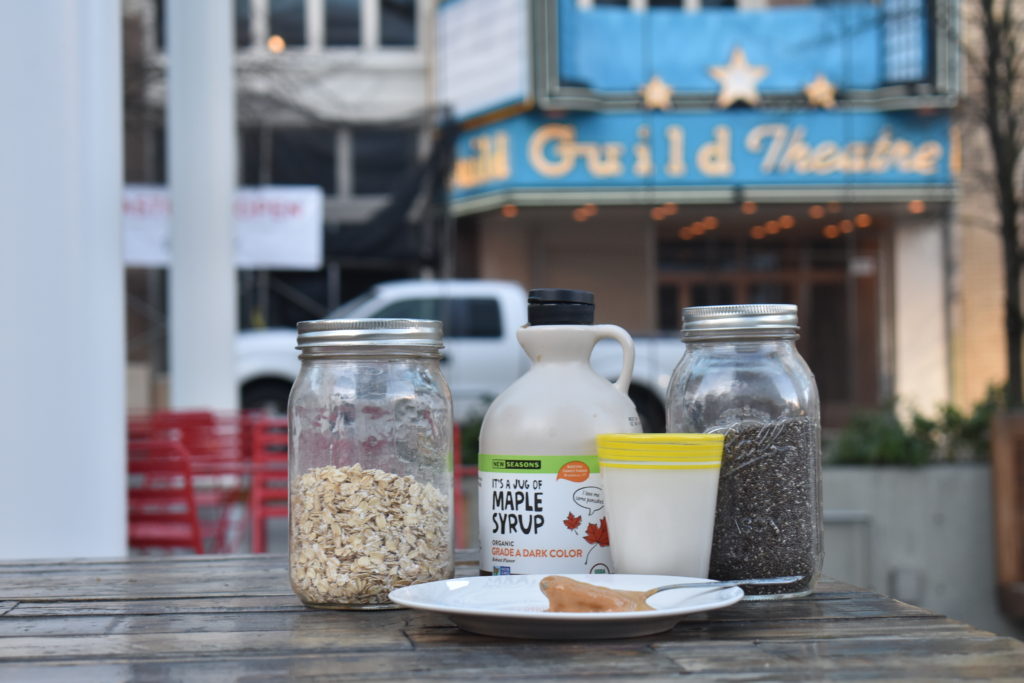 Tahini Sauce By Tori Avery
I catered our work meeting in September.  I had a Buddha bowl bar.  A Buddha Bowl is not complete without an option of tahini sauce in my honest opinion. What is a Buddha Bowl you may be asking, is it the same as a grain bowl? Bon Appetite has a great article regarding this topic.  2 months later a co-worker asked me for the recipe regarding this sauce.  That's how good it is.  There is a beautiful picture of the sauce on her blog.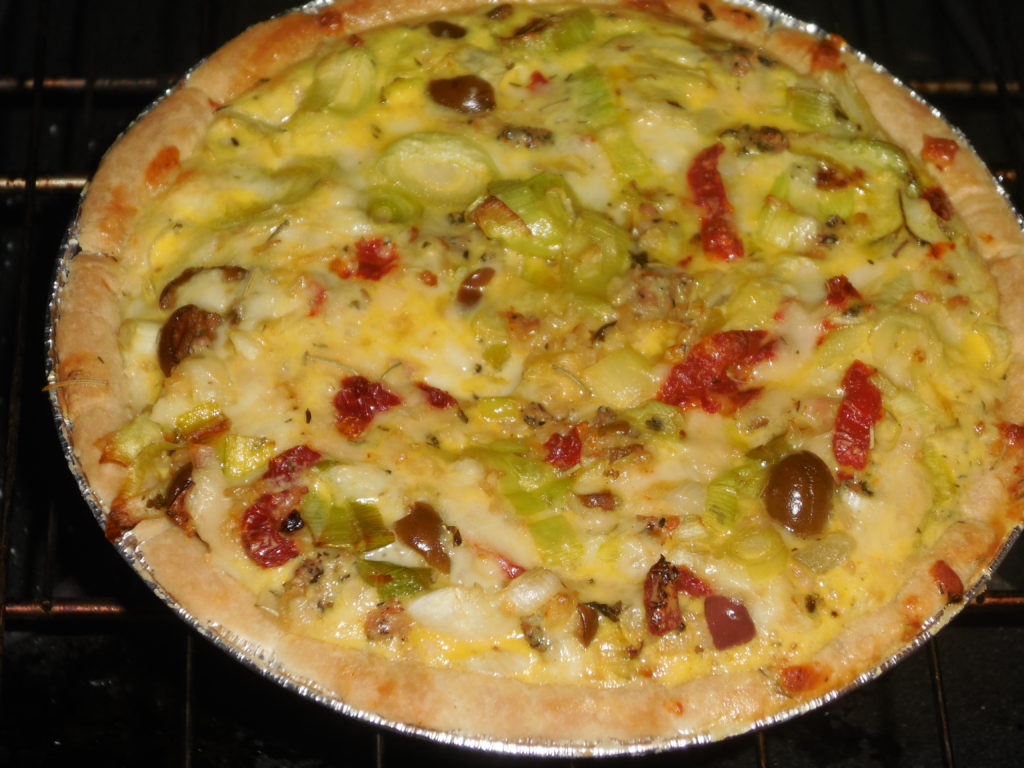 Veggie Mediterranean Quiche By Cassie at Wholefully
What to eat for dinner?  Just like Cassie stated in her post, what is in the pantry?  Interestingly enough I had similar ingredients in my pantry as hers. I didn't have spinach so I added the leeks I had.   It is a great starting point.  I highly recommend having pre-made crusts in your freezer for that quiche craving moment.  Quiche is for every meal.  What I learned from making this recipe that the filling and egg/milk mixture ratio is important or you will have most of the egg mixture on your counter.  I sometimes use a cookie sheet underneath the quiche to catch any overflow.  Just something for me to take note of the next time I make quiche. Get the recipe here.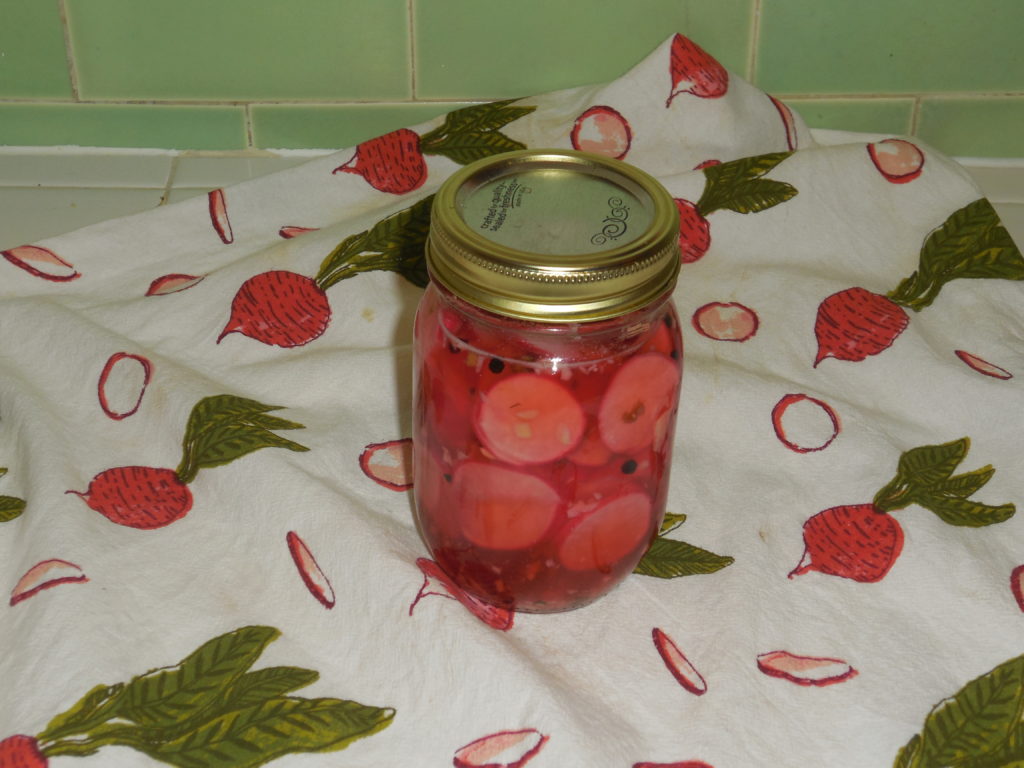 Spicy Quick Pickled Radishes By Kate at Cookie and Kate
These got made for the Buddha Bowl party.  They got made for pork tacos. These are ready to use almost instantly and add a different flavor and texture to any dish.  Here's the link.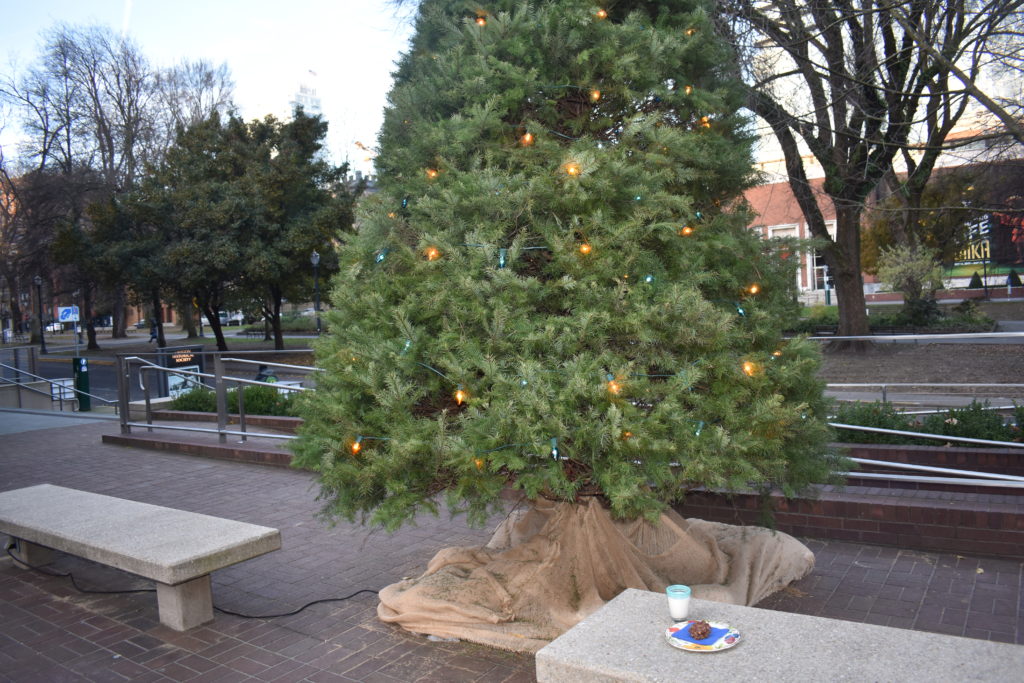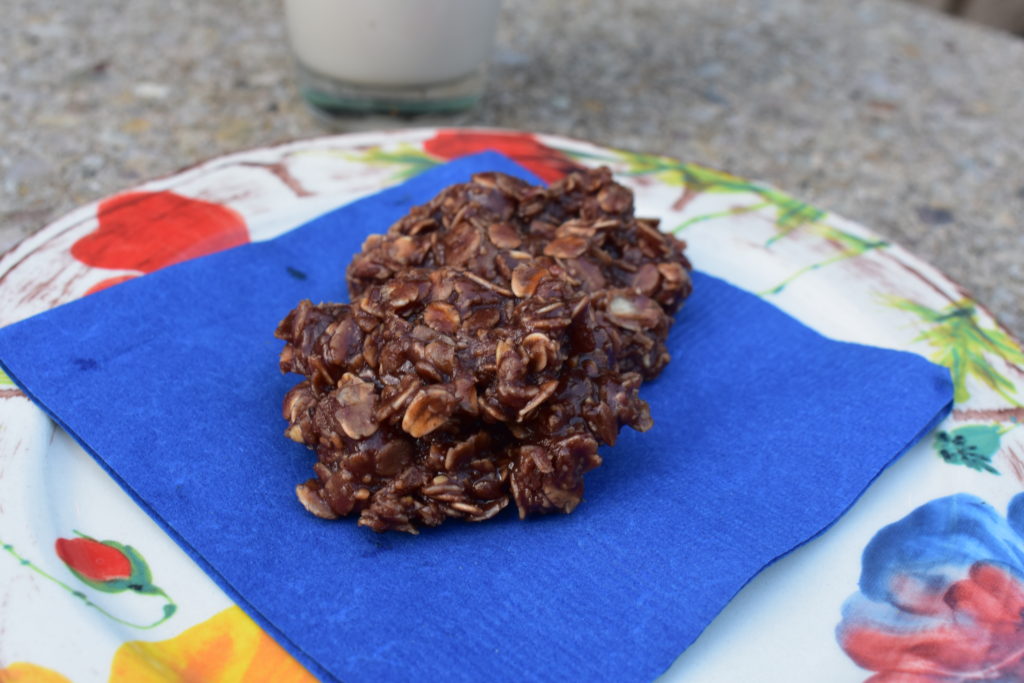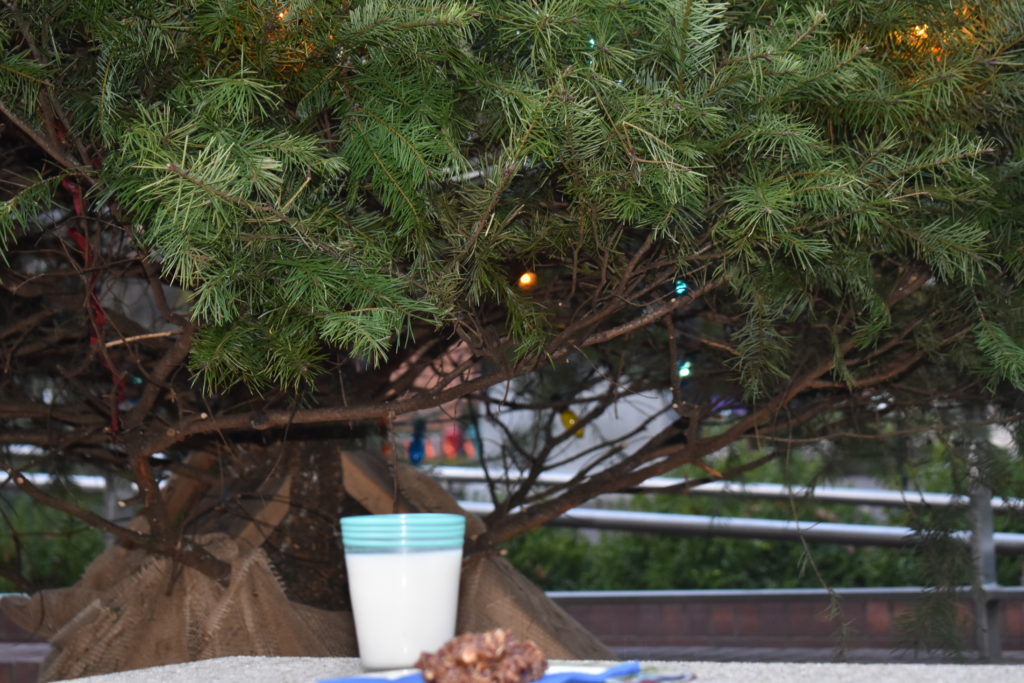 Chocolate Peanut Butter No Bake Cookies By Sally at Sally's Baking Addiction
At Thanksgiving my sister made cookies, chocolate chip oatmeal.  I have not made cookies for sometime.  Last week I got a hankering for some chocolate chip cookies and misplaced the chocolate chips that I swore I had.  Well I landed upon this recipe and was taken back to my childhood.  I love the fact the oven does not need to be turned on for these cookies. These are super soft and super chewy and no chocolate chips required.
This jar is like a big hug from a soft snuggly sweater. All is right with the world when your this peanut butter hits your taste buds.  I have been putting it in my oatmeal.  Yum!  I just checked out this company's website.  Wild Friends was initially created in a dorm room at the University of Oregon.  If you want creative recipes using their awesome nut butter flavors, click here.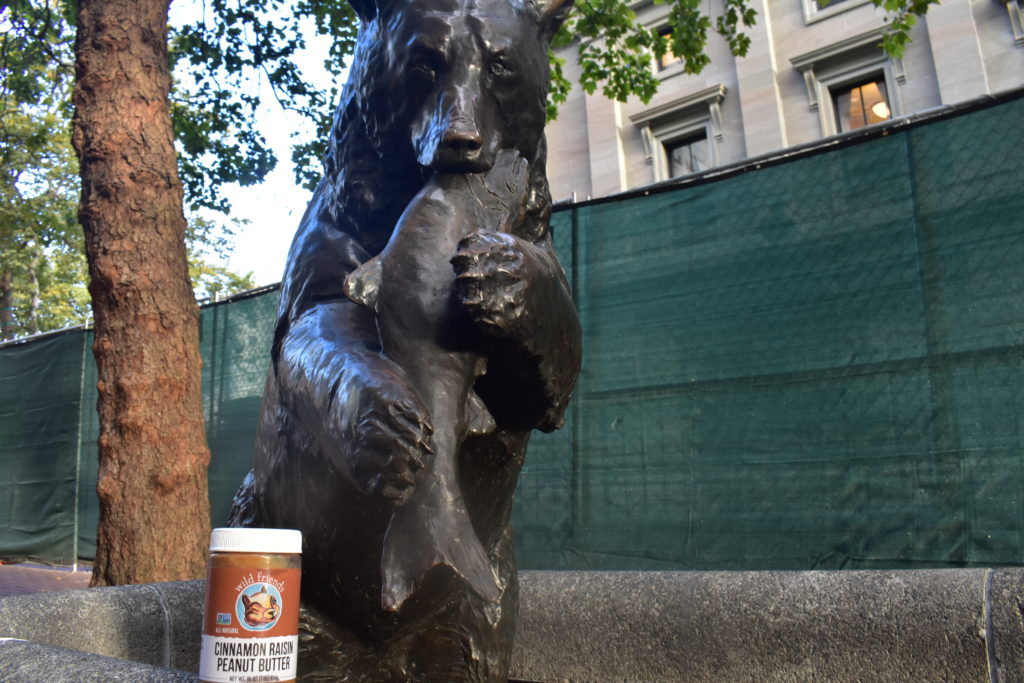 Let me know what you have been cooking from other food bloggers this fall.  I know Winter is official in a few days.
Hope these recipes inspired you to get in the kitchen and the pictures to bring you to downtown.
Aimee