When we move into a new space our number one priority is to empty boxes so we can have clear counters and see our floor, which helps to ease our anxiety. To do this we are not thinking about how easy it is to reach the dinner plates or what the distance is between the silverware and the table or the dishwasher. We are often putting our items in the closet cupboard – where the box is – and calling it a day. Sometimes we have the intention of organizing our space so that it makes more sense down the line, but that often gets forgotten or becomes a low priority. So, sometimes for decades we live with our items where we originally put them, no matter how much we must contort our bodies in weird shapes to get an item out of the cupboard or how often we get irritated opening a drawer. I think we can all relate to this phenomenon.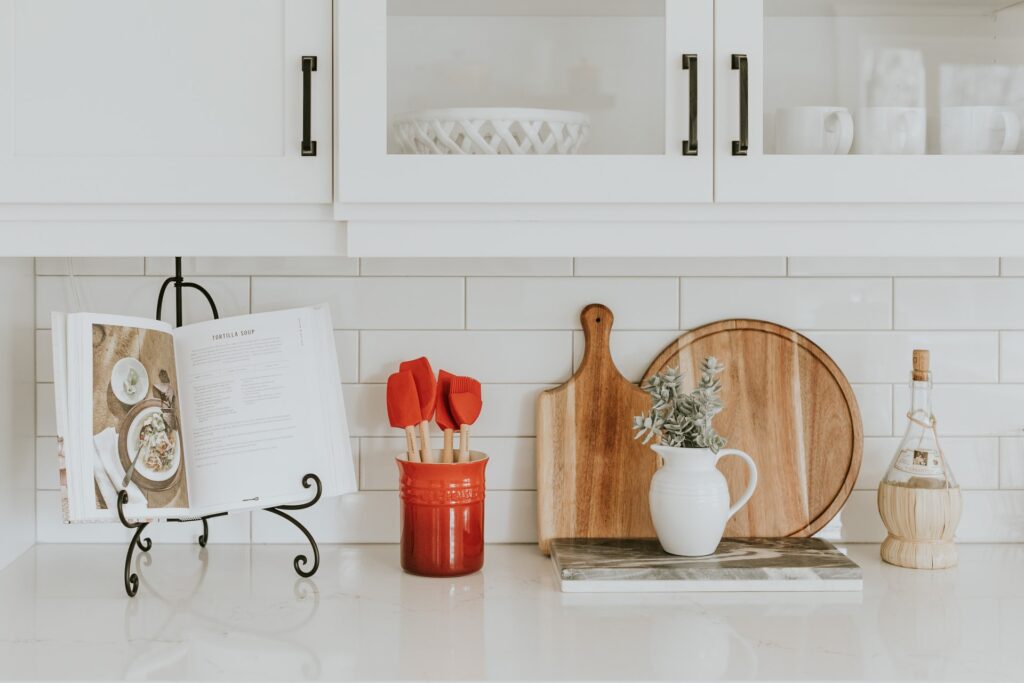 Are you thinking "Yeah, the state of my kitchen flow could be considered haphazard, having no rhyme or reason, but I have no idea how to improve my current circumstances?" Never fear, the kitchen designer has come to the rescue by creating three universal zones to help you place your items! A zone is a certain area where you perform a designated task. Our large appliances, sink and dishwasher, stove and refrigerator, help dictate the zones and their location.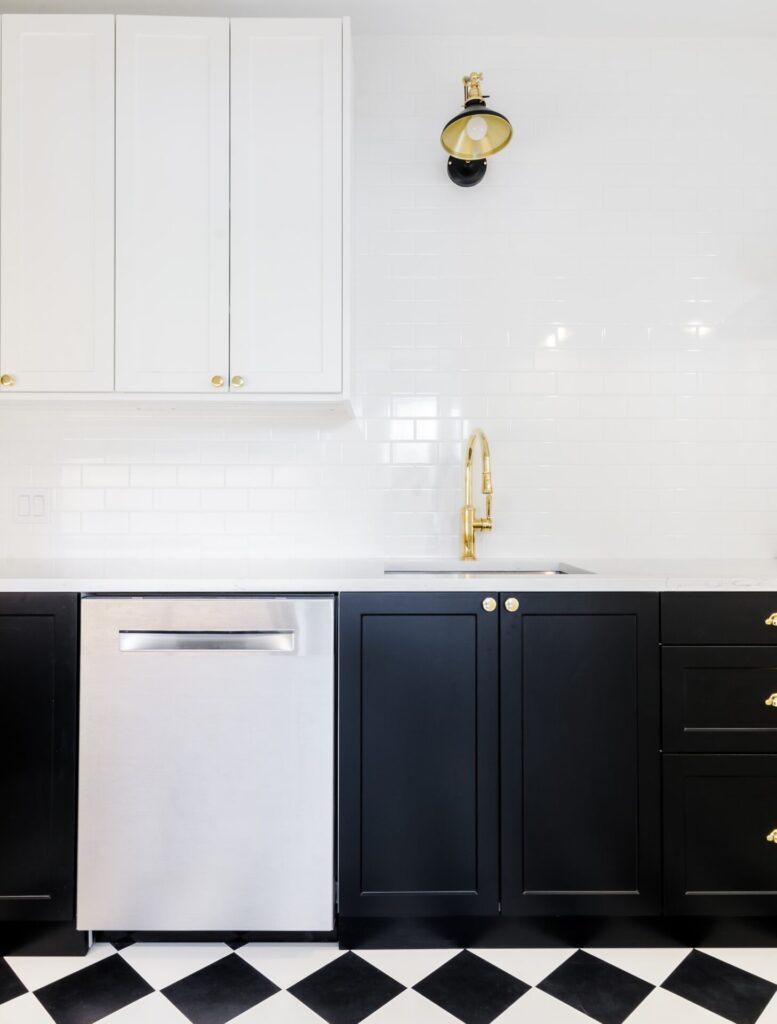 Below are the three common and basic zones, their location and what categories reside there.
Clean area- Around the sink and dishwasher Many organizers suggest storing your dishware and utensils above the dishwasher for more efficiency. Dish towels, cleaning supplies, dish washing accessories. Check out this fun video on how to create a dishwasher zone.
Prep Work- Usually the counter space next to the sink and or stove Items to keep in this space are, knives, mixing bowls, your dry goods, mixing spoons, grater, cutting boards, food processor, mixers and blenders.
Cooking- The Oven Pots and Pans, oils and sauces, hot pads, casserole dishes, steamers, baking sheets, aluminum foil, parchment paper and spices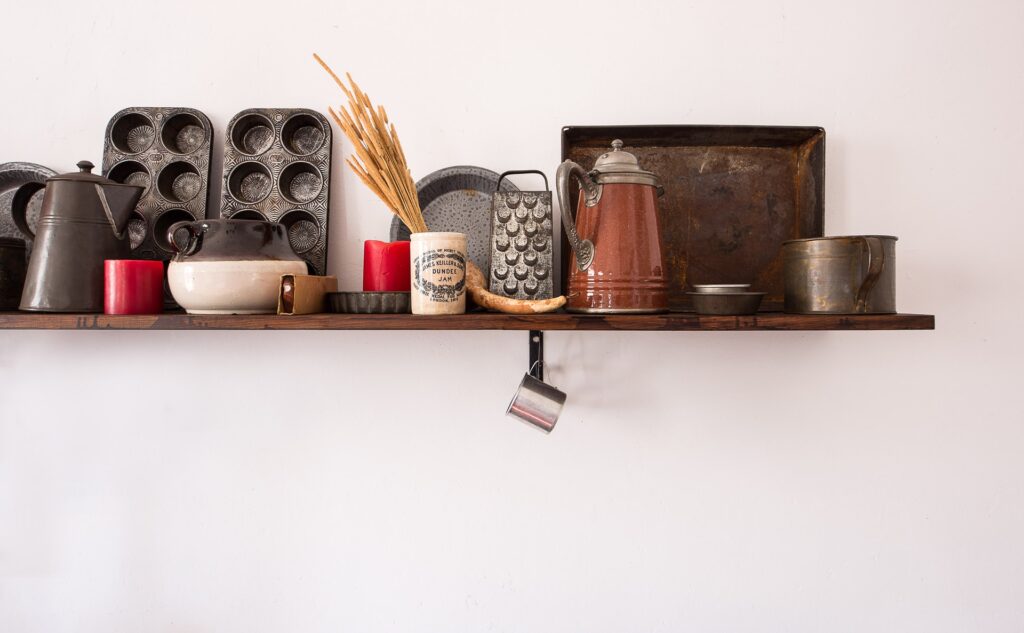 Some other zones you might want to add are:
Command/Admin
Baking
Serving
Bar and Beverage
Since my kitchen is also my entryway and hallway to the rest of the apartment, I have created a launching pad zone where we house our backpacks, grocery bags, face masks, hats, scarves and gloves in one of our large cupboards.
This is one way to divide zones, but another way to do it is by specific activity. One vlogger has a morning zone where she stores her coffee machine, mugs, toaster and lunch containers.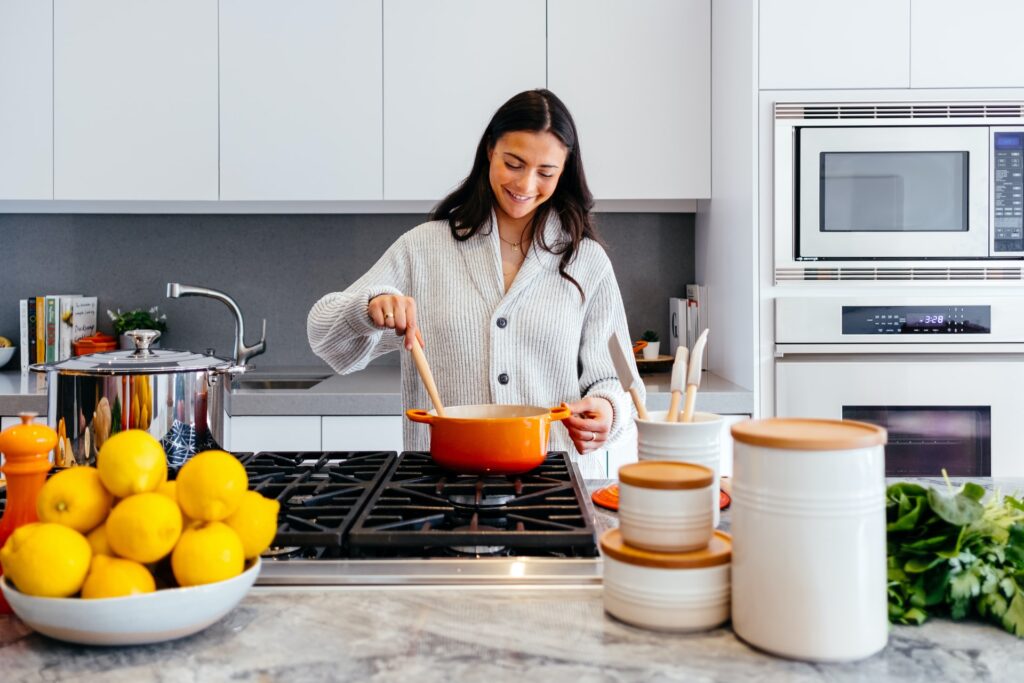 There is a template to follow, but the ease of getting to your items should be front and center to consider. That baking cupboard I talked about in our last time together is located next to the stove and where the experts believe they should be kept. Truth be told, my bakeware collection exceeds the space. There is a space above my dishes which is a bit awkward for reaching most items, but it is easy to pull my muffin tins in and out. Each space will uniquely dictate where your specific categories will be located.
Since we are rethinking how we move around our kitchens and how we use our spaces I have brainstormed some ideas of using your pantry differently if you have one.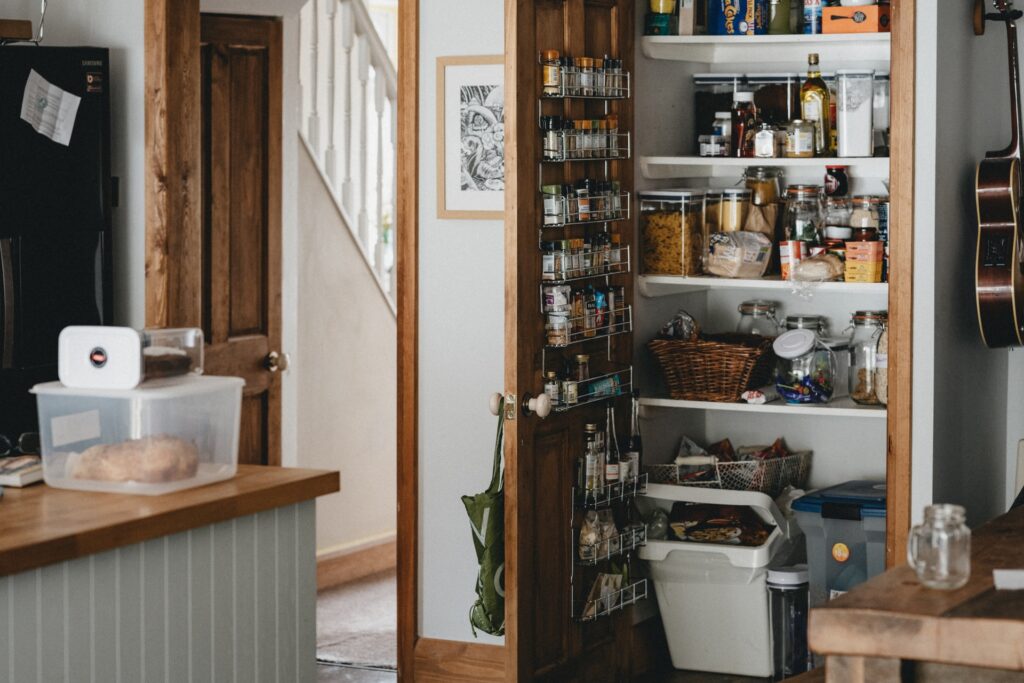 Rethinking The Pantry
know many of us do not have a closet of the right size which we could designate to hold food stuffs. I have never lived with one, but I have troubles envisioning myself walking back and forth between the pantry and the kitchen lugging items for meal prep. I am surprised that people don't use a cart so they could wheel items in one trip. It seems that having a pantry is one built-in way to get your 10,000 steps in. If you have it, does this set-up work for you?
Here are some ideas to zone that area differently.
A Cookbook Library You could put a chair or stool in it to read them or leave a shelf open for a desk space to meal plan. If you have folding doors, maybe take the doors off. This is my dream.
An Entertaining Zone A great place to display your serving, trays, platters, vases and the like.
The Modern China Room If you have an obsession with plates and have a set for every holiday or season, this might be the place to store them so they are easier to access.
The Baking Pantry If you are a hardcore baker and need some more space to house all of your frosting tips, sprinkles and the like or just your mixer and flours. Here are several photos of different ways to go about doing so in this blog post titled Baking Pantry Envy.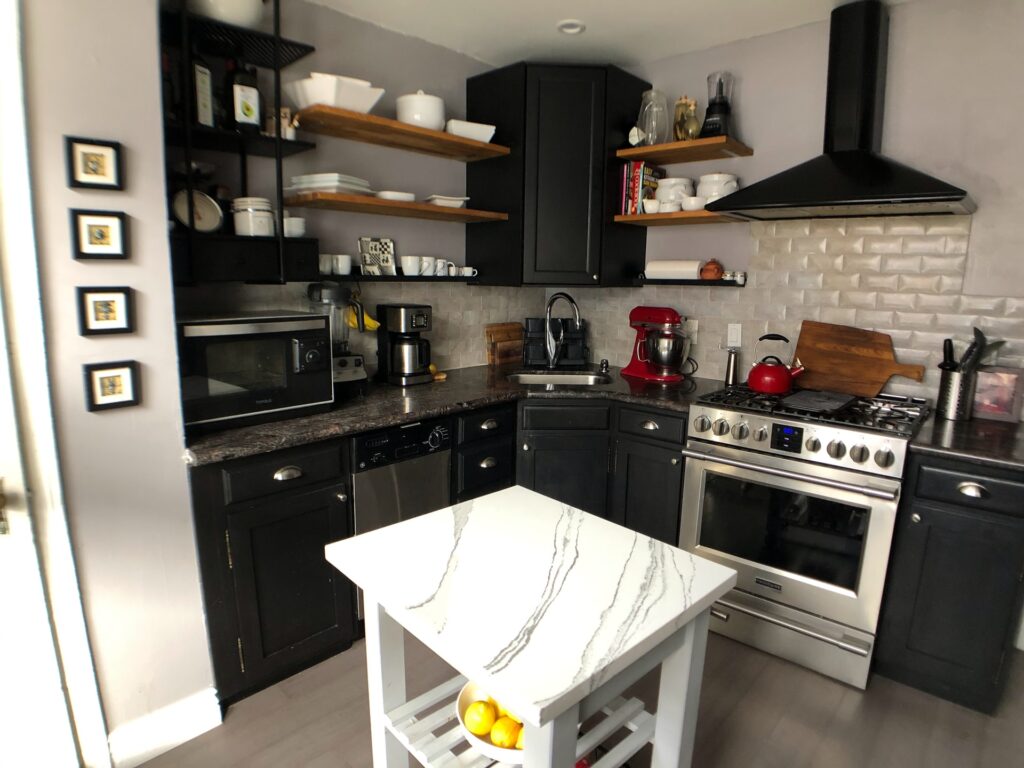 CHALLENGE #2
Go get that list that you made for the last challenge of all your categories and some sticky notes and a pen. Today try writing down each category on separate sticky notes, which you will place on the cupboard you think works well with your natural workflow in the kitchen. Keep those sticky notes up, they will help you with the next challenge.
MORE INSPIRATION
Here are some short videos that explain the concept of zones and where to put items.
This blog post from the Crowned Goat is inspirational in getting your items in correct zones. Also I love how she stores her pots and pans.
Here are a couple more videos that are more specific in item placement and to see zones a bit differently than the 3 categories of Prep, Cook and Clean.