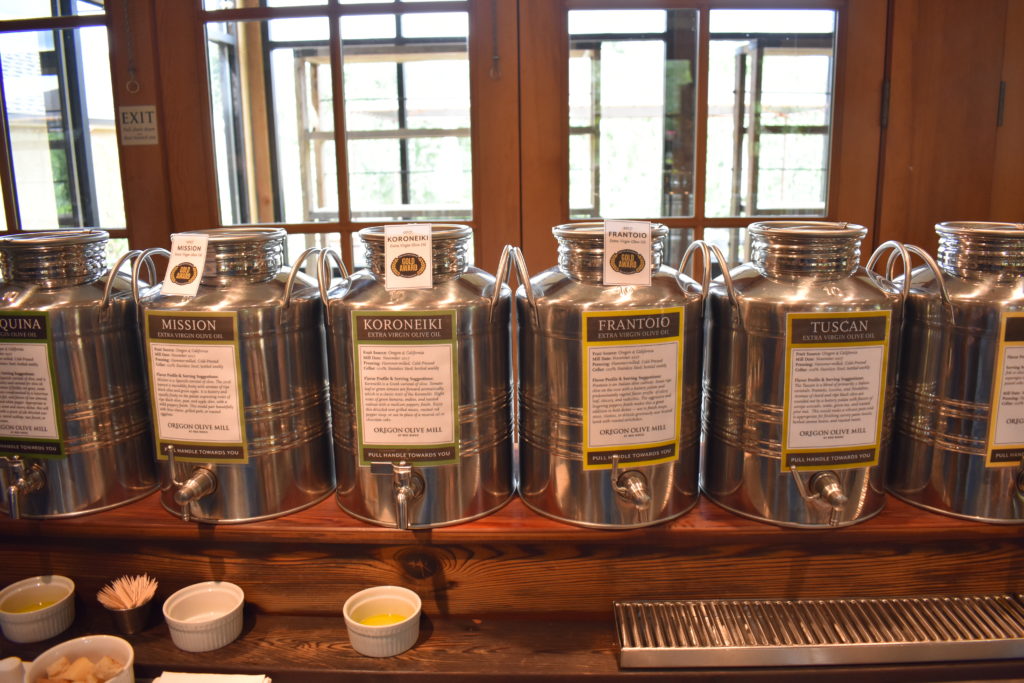 It was just another ordinary day where I was scrolling through my Facebook feed where there are more blogs liked than friends and saw a post from one of my current favorite bloggers, Andrea Beemis from Dishing Up The Dirt sharing a post she wrote titled 'Preparing for the Local Thirty". Beginning in September, Andrea is planning to spend the whole month only eating items that were grown 200 miles from her home in Parkdale, Oregon. I was intrigued since her and I live an hour and 26 minutes apart according to google.  She is prepping for this challenge and was looking for condiments that were local and mentioned that there was an olive mill that was 200 miles from here.  My thought was really olive oil in Oregon, how can our wet climate cultivate olives?  Really?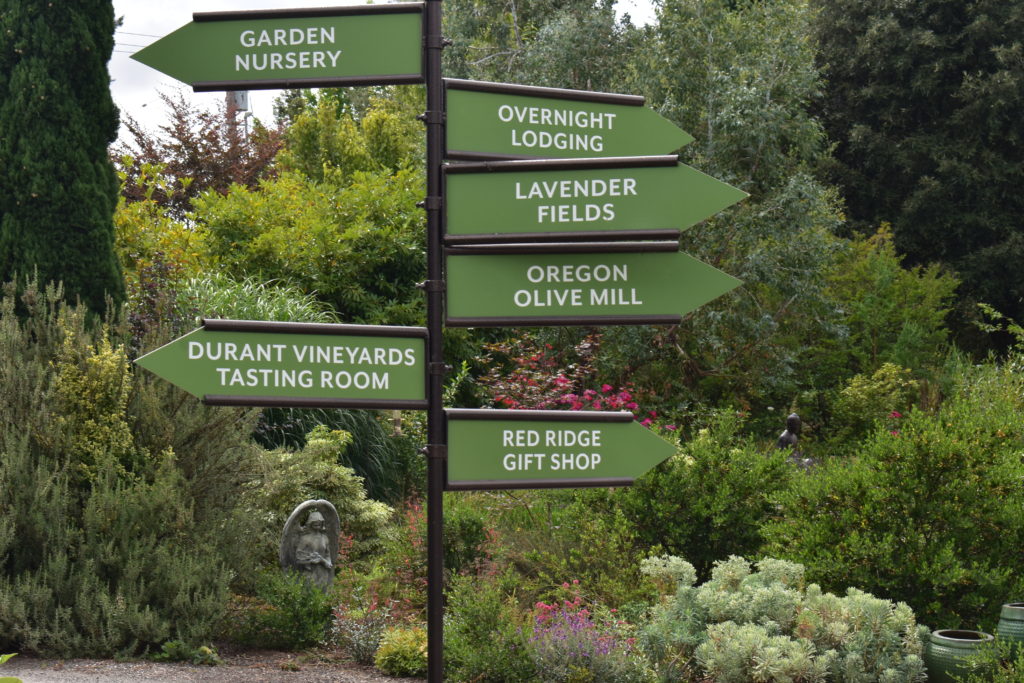 With further investigating, I found that there are in fact 12 olive farms in the state of Oregon.  The place that Andrea mentioned which is located on Red Ridge Farms which  is the only olive mill in Oregon. Hence those 12 Olive Farms are dependent on this one mill to create their relatively small batches of oil. Olive trees can grow in the Pacific Northwest, one just needs to be extra attentive in the Winter month's and be particular of choosing which varietal of olive tree.
Fast forward a couple of weeks later and I was chatting up my blog and vinaigrette and my findings to a client and she mentioned an olive farm and mill not not far from Portland. That was twice in a short period of time that Red Ridge Farms had come up and I knew I had to see this place for myself. In all honesty I was paralyzed by the enormity of the topic of olive oil and hoped that I would find some easy answers and muse at this locale.  Yet at the same time I was pig headed for what ever reason that olive oil had to be the next topic in this salad series and no more salad recipes until I reached the last olive oil rabbit hole.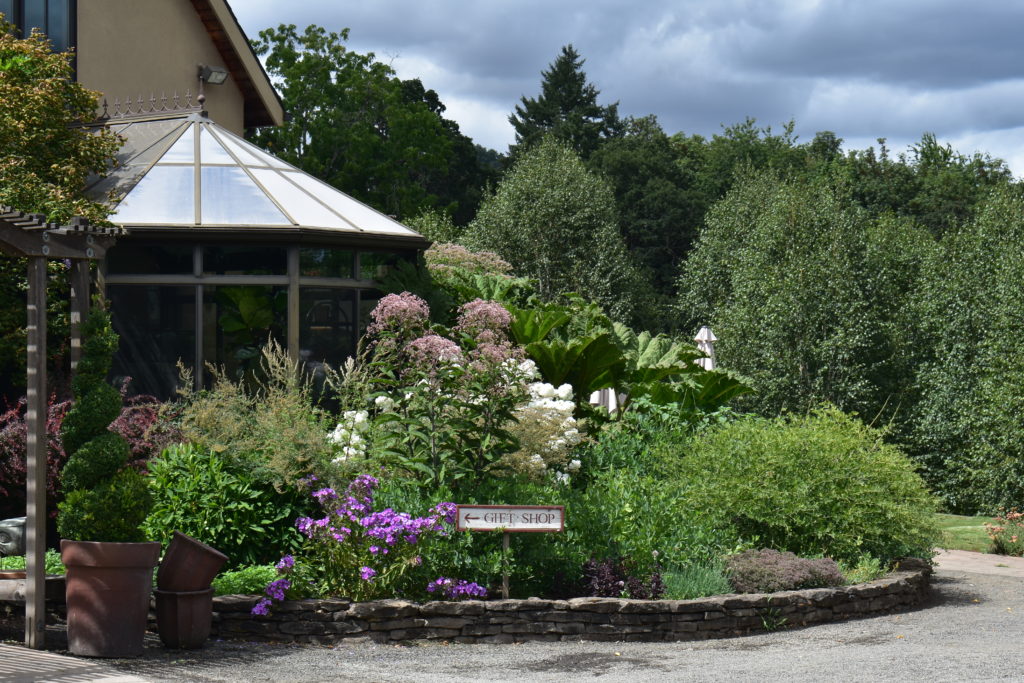 My long time loyal and fun friend Cindy gave me a day trip of my choosing for my birthday since I have never owned a car and haven't driven in many years.  I knew where we were headed. So a Friday. late morning in July, after consuming quiche and hash browns at my place we headed to the Willamette Valley or Wine Country to the locales.  We arrived to the sprawling beautiful of Red Ridge Farms consists of a vineyard, lavender garden, amazing views of the valley and of course an olive grove and olive mill, an amazing gift shop and a guest cottage to rent, thinking we arrived at our Oregon/Grown-up version of Disneyland. Cindy and I were in awe of this secret to us gem of a spot. The disappointing part of the day was that they only do one olive mill tour a day on Fridays and that was at 11:00 am.  So if anyone wants to take a somewhat early adventure out to Oregon Wine Country to learn how oil is made on a Friday or Saturday, you have a companion who will make home made gluten free muffins for the trip. Just want to interject that the olive oil made here is created with olives sourced from here and California.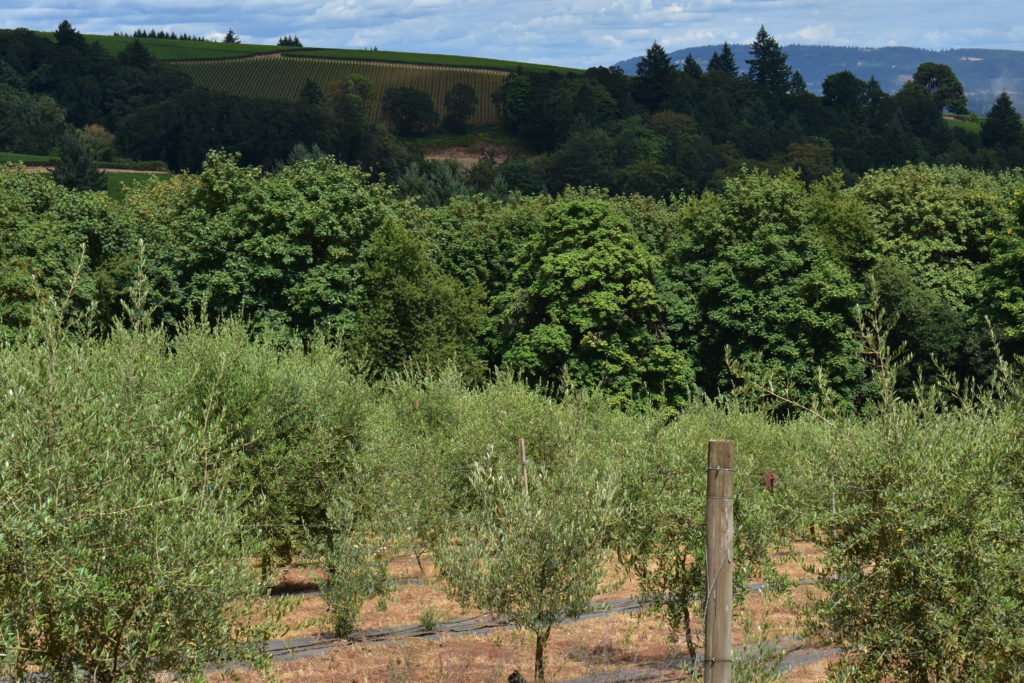 The mill might have been closed but the gift shop was open with a dozen or so of tins of olive oil to taste. So many varieties to choose from. It got me thinking that I rarely see the type of olive listed on the label.  Well now that I am more aware  and have more knowledge, I am seeing it more, like purchasing a car and seems like everyone purchased the same car on the same day because they are in your radar.   The question comes up is what olives are in that extra virgin olive oil that does not brag about the variety on their label?  The conclusion I am coming up with is a blend and which olive blend depends on what region the oil originated from.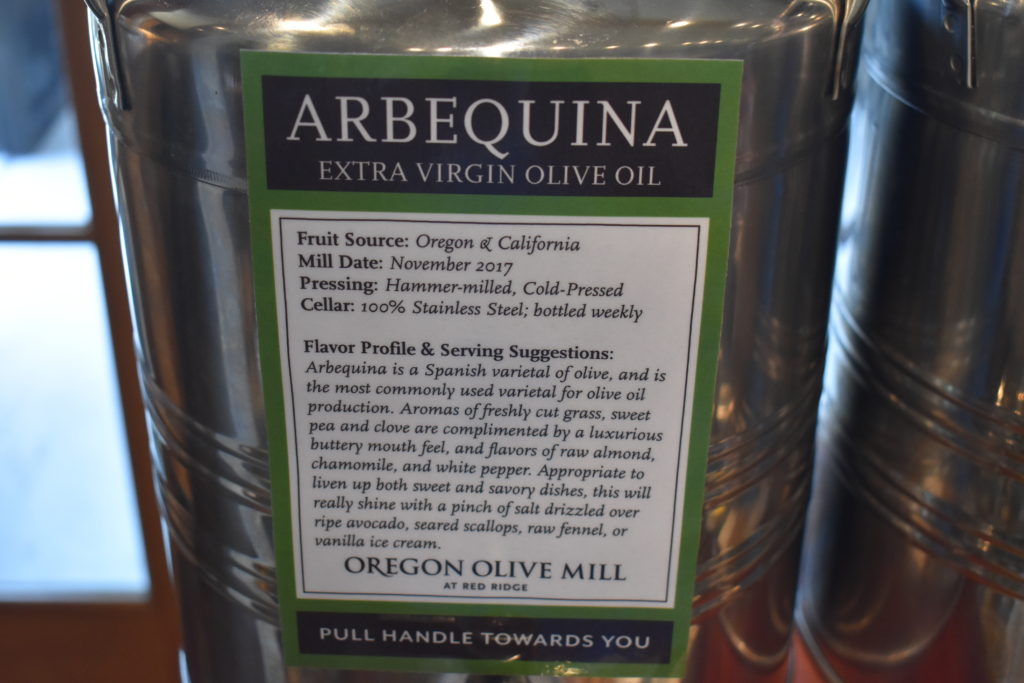 That day I was not in the space to truly understand and comprehend all of the tasting notes of olive oil but I knew that I needed to speak to the varieties of olive oil. I went home with beautiful vistas in my mind and pictures to share with you and more curiosity for this golden oil.  I was on a mission to understand the varieties of olives and the one used for oils. I have yet to find a book or good website that speaks to this topic.  The pictures I have taken seem to have the best descriptions of a few olive oil choices.  Now that I am in the thick of the olive oil culture there is not a trip to the grocery store where a bottle of olive oil is not bought.  I am up to four different bottles of oil and I have been conducting my own private tastings. I bought a bottle of the California Ranch's Arbequina.  This is the one name that I see the most often.  Oh my taste buds, they were so very happy. I tasted the Calfornia Ranch Olive Oil next to their straight Arbequina and one could definitely taste a difference.  The Arbequina I would use for salad dressings and ice cream and save the blends for sauteeing vegetables in a pan.  Aimee, did you really mean to write ice cream?  I highly recommend pouring some over vanilla ice cream or going to Salt and Straw. Salt and Straw uses the Arbequina olive oil from the Oregon Olive Mill for one their flavors.  I have not experienced it as of this posting.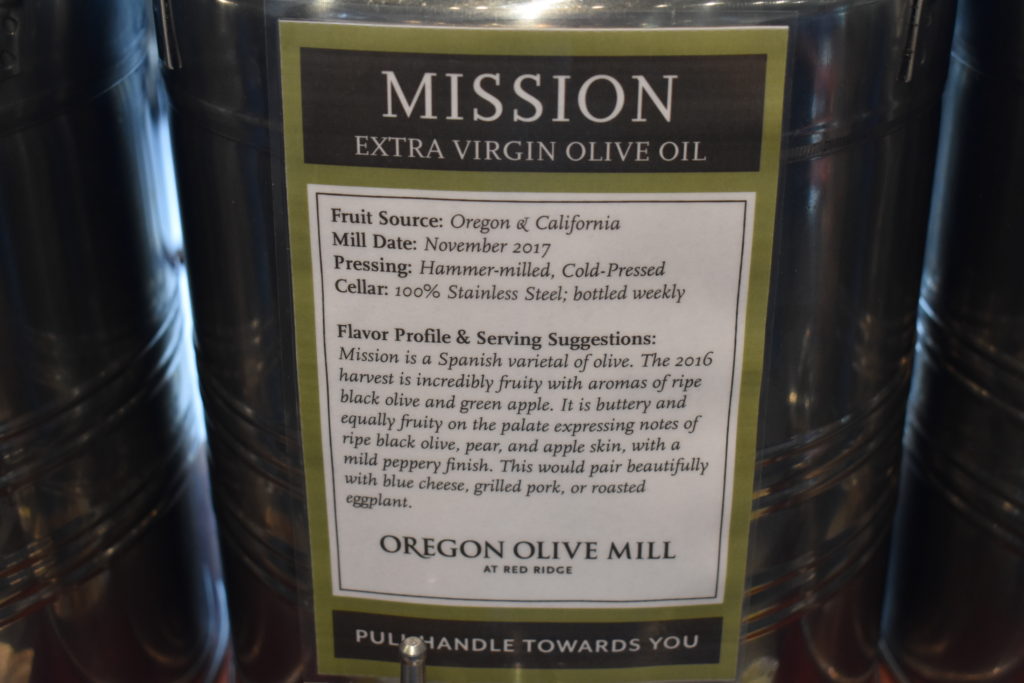 My third bottle is one from Greece.  Did you know that the Greeks consume the most olive oil in the world per capita?  Spain on the other hand produces the most olive oil in the world.  Intriguing information. To create exceptional olive oil, the olives need to be at the mill 24 hours from the time the olives are picked. I wonder if olives were ever a subject line on Jeopardy? Certainly one category I would have a chance at. Back to the Greek Olive Oil, it comes from the Koroneiki olive which is a greek native olive.  It does not pop but has a subtle flavor to my virgin taste buds. According to Claude S. Weiller, sales and marketing director at California Ranch, in his blog post "What is the Koroneiki Olive?" states that is has a robust and pungent taste.  I do feel a bit like Tom Mueller did in his opening pages in his book Extra Virginity where he is sitting in on a professional olive tasting board  is awed by the adjectives and notes that the taste testers come up with.  I feel like I am coming up short since my vocabulary is not up to snuff in this field as of yet.  He heard the words futsy, musty, artichokes, grassy etc.  If you are feeling at a lost of adjectives to describe your oil, that California Ranch website comes to the rescue again. They have a wheel filled with the correct adjectives one ought to be tasting.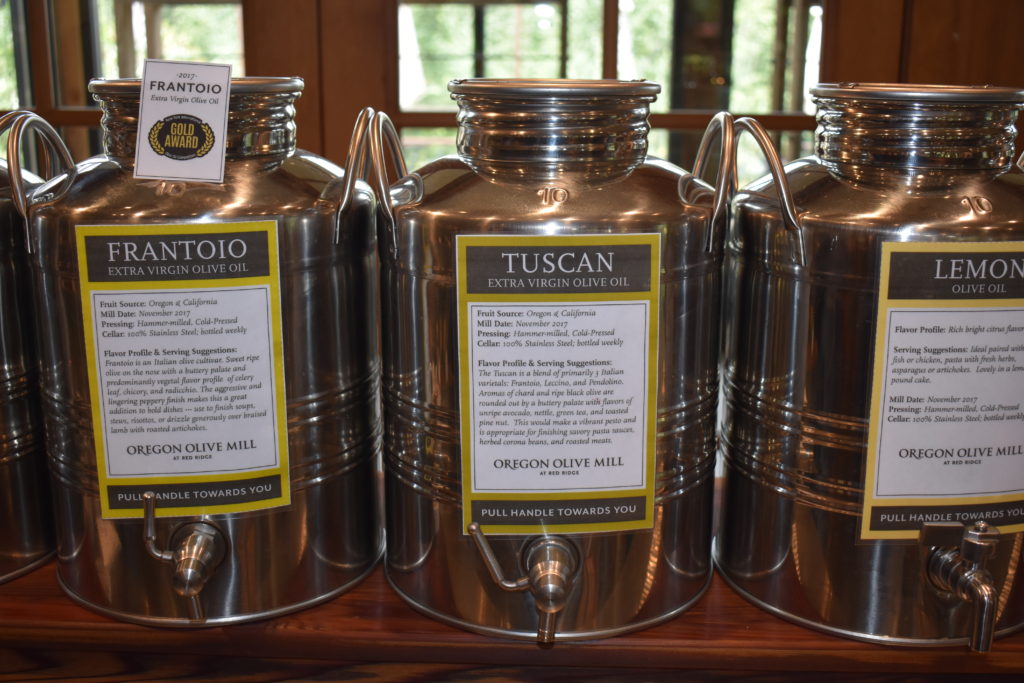 The olive varietal is not the only way that can affect the taste of the olive oil.  As we learned in the post The Vocabulary of Olive Oil  that extra virgin olive oil needs to not be heated and the acidity needs to be at least .8%.  I have read that there are bottles that consist of .4% acidity and was happily surprised to see one at my local grocery store.  My curiosity could not be contained and that bottle got opened as soon as I got home. There was a definite different taste to that oil and my taste buds were ecstatic.  What did all of these 4 olive oils have in common? They kinda burned my throat.  Just a feeling.  Next up I will share with you what I have learned from reading that book that I keep talking about, Extra Virginity: and the connection of a burning sensation of the throat.  Fascinating and surprising.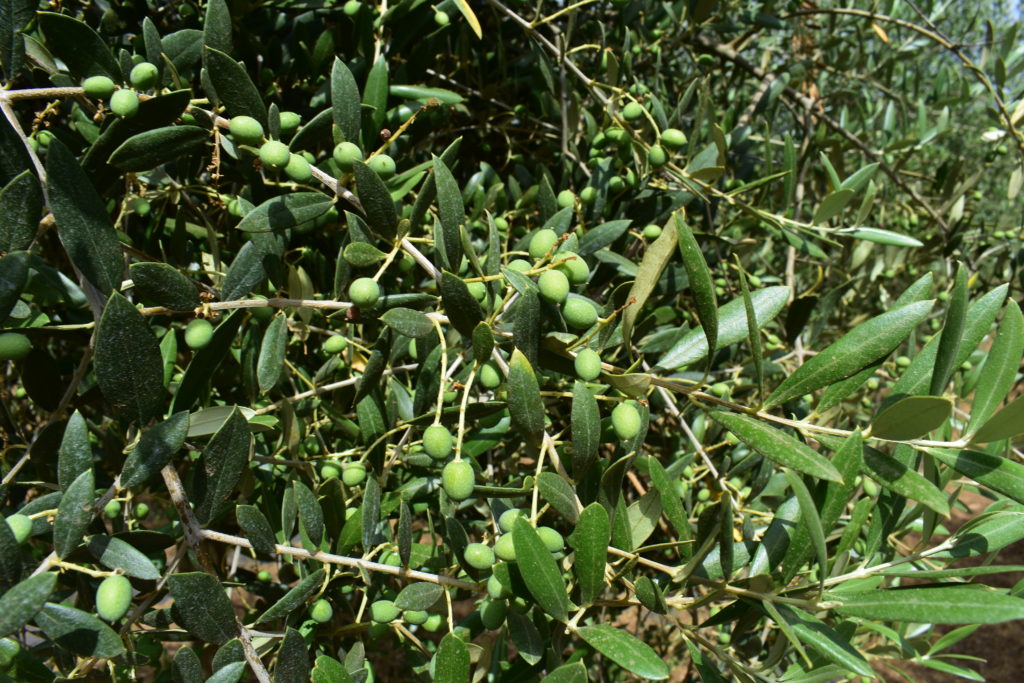 Have you experimented with any new to you olive oils of late?