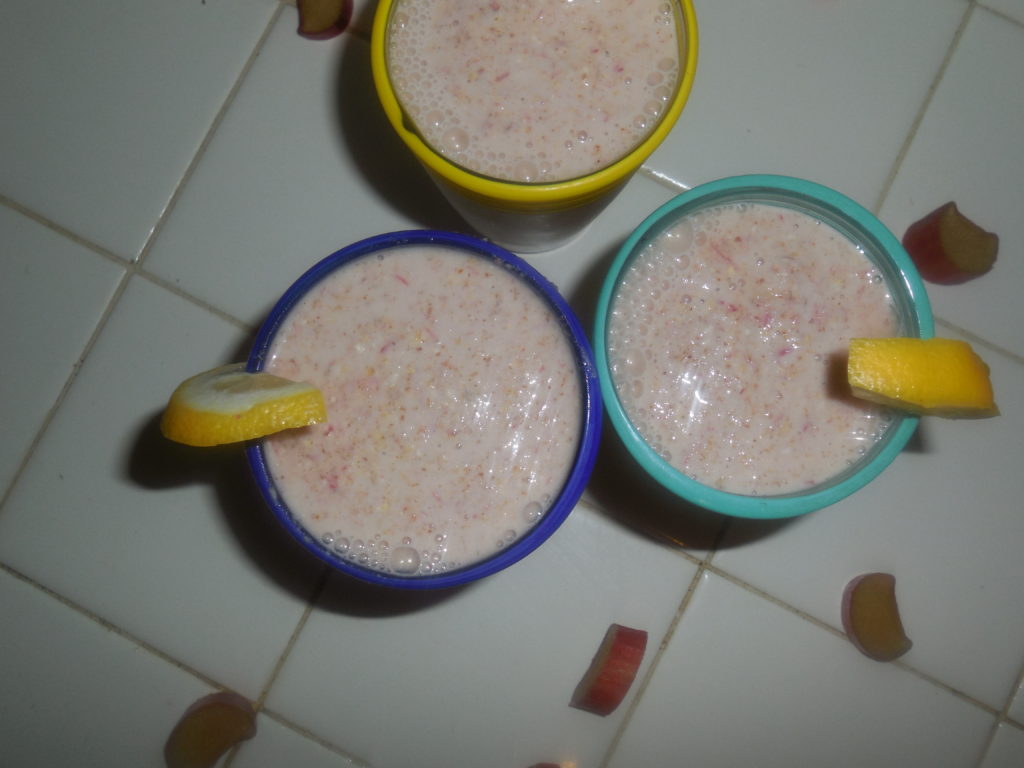 I blew a gasket.  For real.  One morning, I put my ingredients in my blender and liquid started rushing out of the bottom.  Quickly, I dumped my unblended, seeping smoothie into a bowl and took my blender apart.  What did I find?  Yep, it was that gasket I told you that I blew.  The gasket was completely cut all the way through, obviously unable to do its job.  This gasket blowing thing certainly put a stop to my breakfast plans.  I think I went with oatmeal as my backup plan.
My blender has been with me for six years.  How does one go about replacing a gasket?  Being that I was born before the invention of microwave ovens and CDs, my first inclination was to go to a store with a roof and door.  A store where I could talk to a human being about the sad news that I was mourning the breakdown of my blender.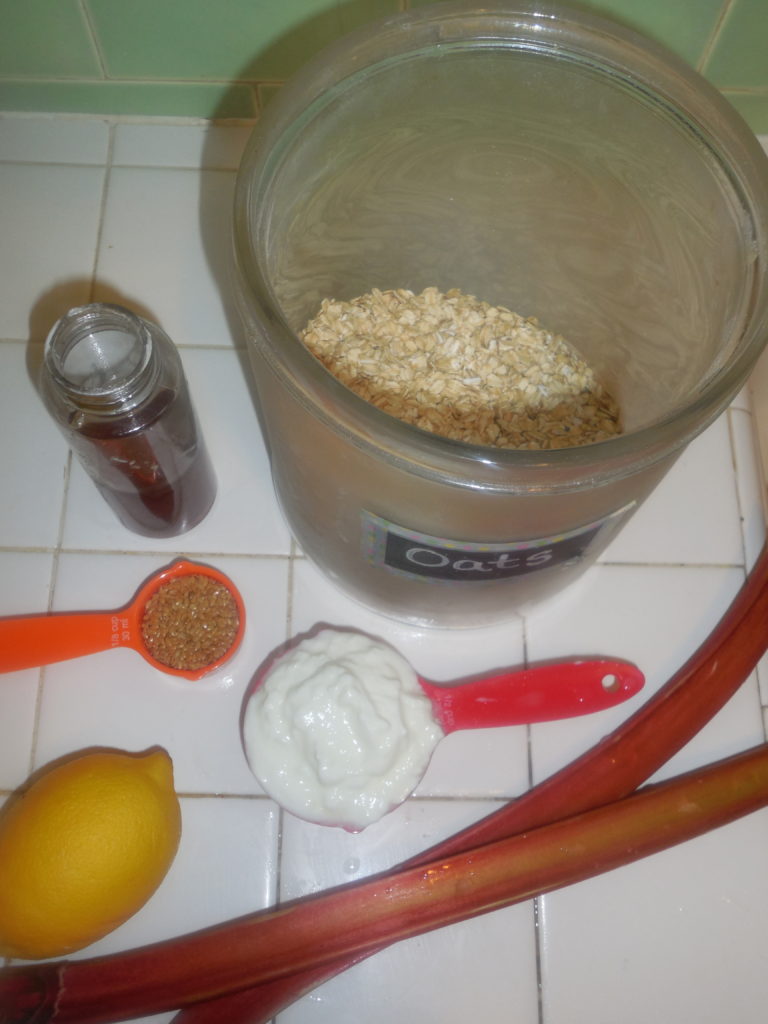 My second thought was to go to a kitchenware store.  Naturally, these stores want to sell you a whole unit.  A new blender, not just parts.
Eventually I thought of reaching out to my hardware store.  The helpful sales person knew exactly what I was referring to when I mentioned a blender gasket.  The store only sells one brand of gasket in a package of two.  I was so excited to have found the part that would bring my blender back to life and my morning smoothie ritual into being again.  But not all gaskets are created equal; alas, it didn't fit. Back to square one.
Well I surrendered and went online looking for the correct gasket for my brand and model.  Five days later or so my gasket arrived in the mail.  I quickly climbed four flights of stairs and got my trusty blender out and put some smoothie ingredients in the blender and turned it on.  Nothing.  Nothing happened. My ingredients once again were dumped into a bowl.  My blender died.  I was sad and yet I think I was more disappointed that it would be longer till my smoothie making days would return.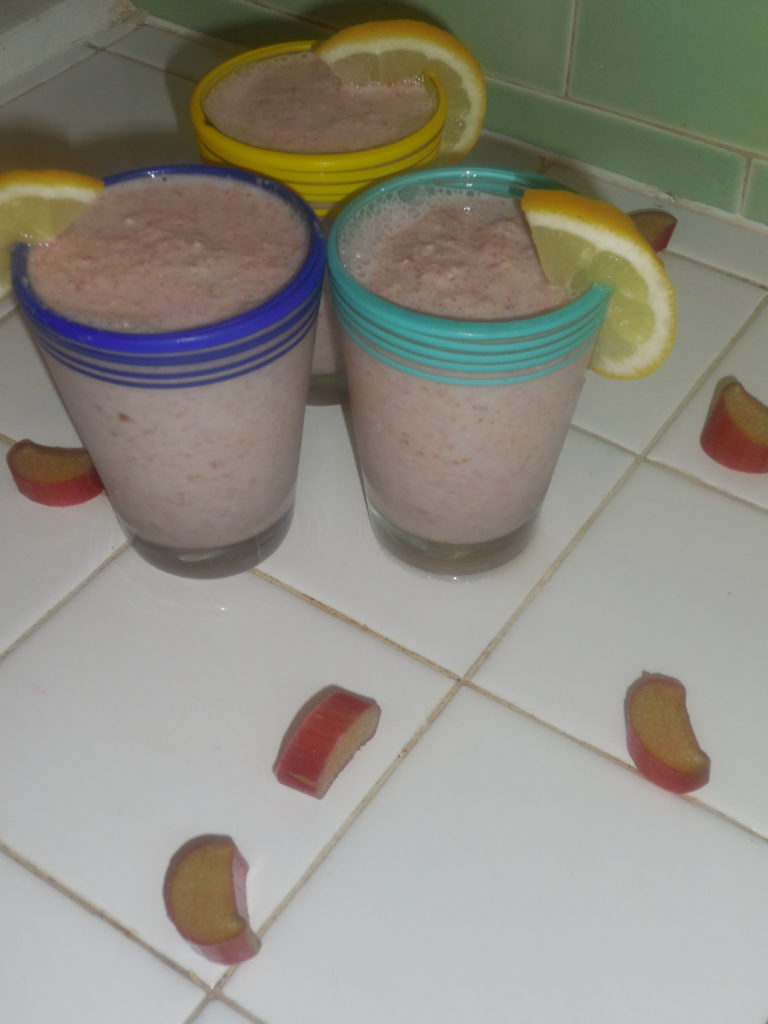 I ended up getting a blender that would fit those gaskets I bought at the hardware store.  The day it arrived in front of my door, I made a rhubarb smoothie that I had been formulating in my head for the last week.  Upon deeper inspection, come to find out that my new blender does not have a gasket.  I guess the glass container and plastic bottom are shaped just right to hold a seal. Interesting.  It reminds me of skis.  How back in the day they were long and straight and now they are shorter with more shape. So back to the smoothie.
Recently, I made a rhubarb crisp.  The flavors have been sitting with me after several bites.  The rhubarb's tartness was accentuated with lemon zest and lemon juice.  Here is the recipe I recommend making.  I substituted the butter for earth balance's coconut butter.
And here is the first smoothie I made with my new blender.  It blended my ingredients in a jiffy. So happy that there is a working blender back in my little kitchen.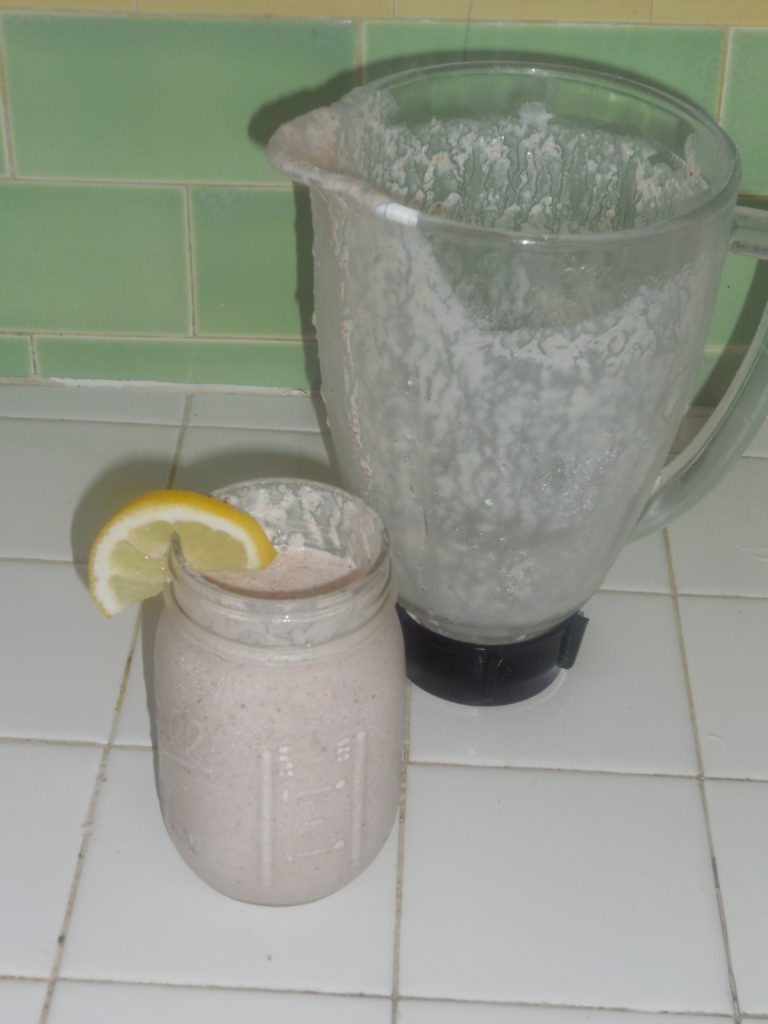 Lemon, Rhubarb Crisp Smoothie
My husband took a sip and said I taste rhubarb,  He took another sip and said I am drinking rhubarb pie. Frozen fruit and vegetables are key in making thick and creamy smoothies.  I cut my rhubarb into 1/2 inch slices and froze them in a plastic bag. This is a tart tasty treat. A fun way to wake up in the morning.
Ingredients
1/2 tablespoons lemon juice
1 cup water
1/2 cup plain yogurt
½ cup oats
2 tablespoons flax seeds
2 cups sliced frozen rhubarb
2 tablespoons Honey
Directions
Put the flax seed and the oats in the blender and blend for about a minute, until they are ,ore grounded powdery form.
Add all the rest of ingredients and blend until grounded.
With my blender I needed to stop the blender, push down and stir the ingredients. Put the lid back on and blend until smooth.
What do you think? A lemon, rhubarb crisp in a glass?