Today I want you to channel your inner toddler and use our favorite word "why?" And follow that up with the other w-word, "what?"
Why do you drink smoothies and what do you expect that drink to do for you?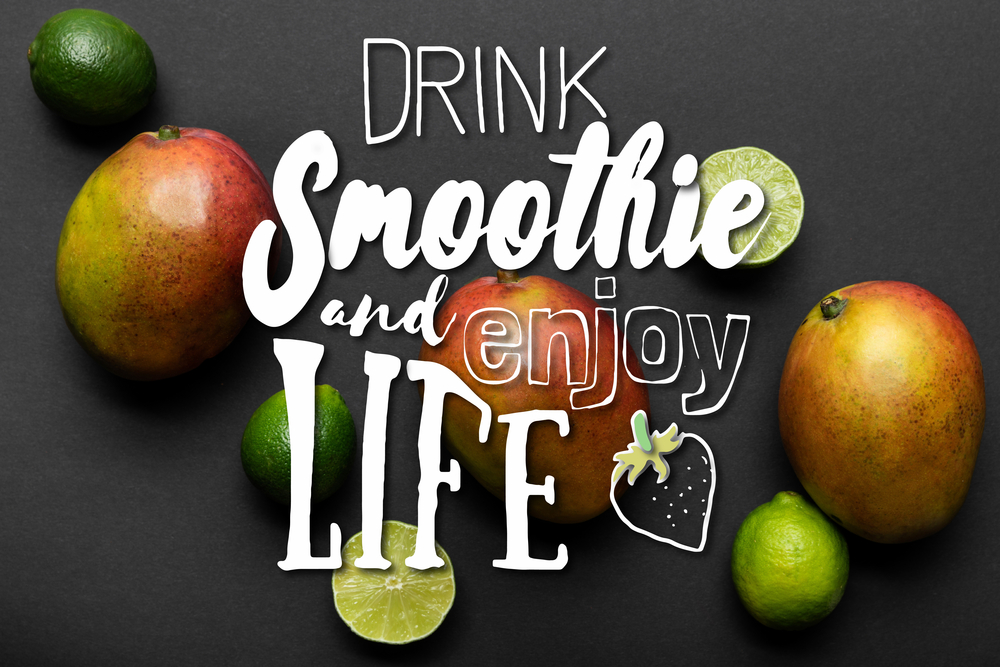 My Why and What
I need an easy snack that I can consume quickly and easily while at work. My expectation is that it will give me energy, no sugar crashes and that it will keep me going for another 3 hours until dinner time. Around 3:00pm, I do crave something a bit sweet and it is the perfect time for my body to metabolize more carbs and a bit of sugar, but I don't want it to be an empty calorie sweet.
My Husband's Why and What
Drinking a smoothie in the morning brings him so much joy, it is like drinking a healthy milkshake. Smoothies are fun and they are also a way to get some more fruit and veggies into his diet; plus, they are a great accompaniment to his morning toast. Some people do coffee, my husband does toast.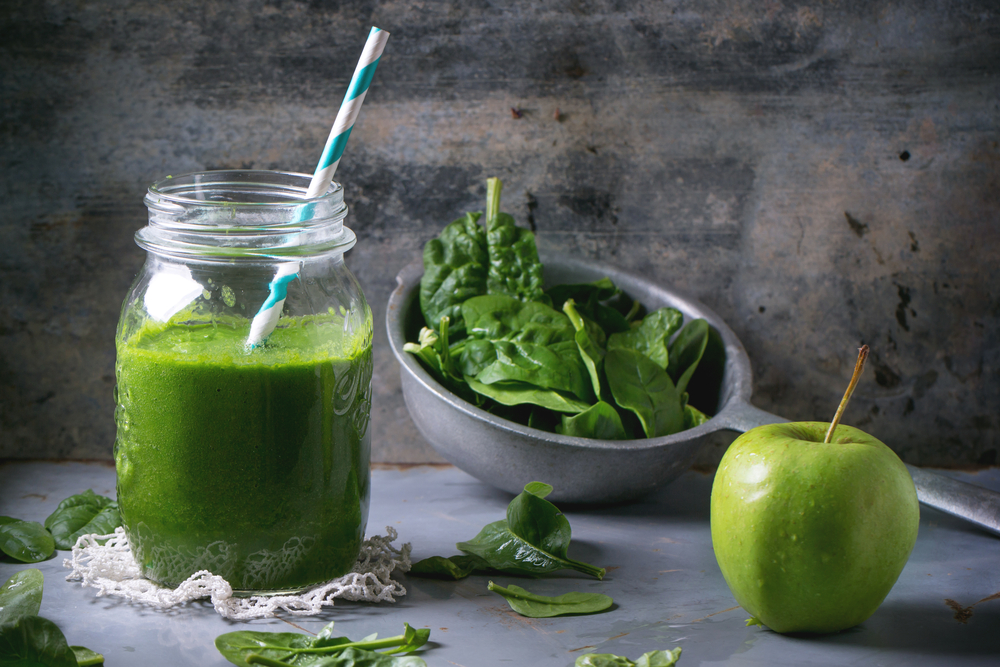 What is a smoothie?
To understand what this popular mixture can give you, it might be instructive to know what it is. A smoothie is fruit mixed with a liquid until it has a smooth consistency, in a blender with ice thrown in the mix. A green one would contain some leafy greens, most often spinach or kale.
What are the best ratio greens to fruit?
Jen Hansard, author of both the book and blog with the same title, Simple Green Smoothies, advocates starting off with 1 cup greens, 1 cup liquid and 1.5 cup fruit. Once you get used to that ratio, she suggests that you increase your veggies by half a cup until the ratio is reverse 1.5 cups of greens to 1 cup of fruit. This constitutes a single 16 oz serving. Simple Green Smoothie recipes serve two.
I highly recommend both the book and her website. She walks you step-by-step through the smoothie process and the plant-based diet as well. Jen is leading a reset class beginning this Monday.
If your expectation from that smoothie is an easy portable way to consume fruits, berries and veggies as a snack you are a happy camper. This simple drink averages around 200 calories which will keep you satiated for an hour or two.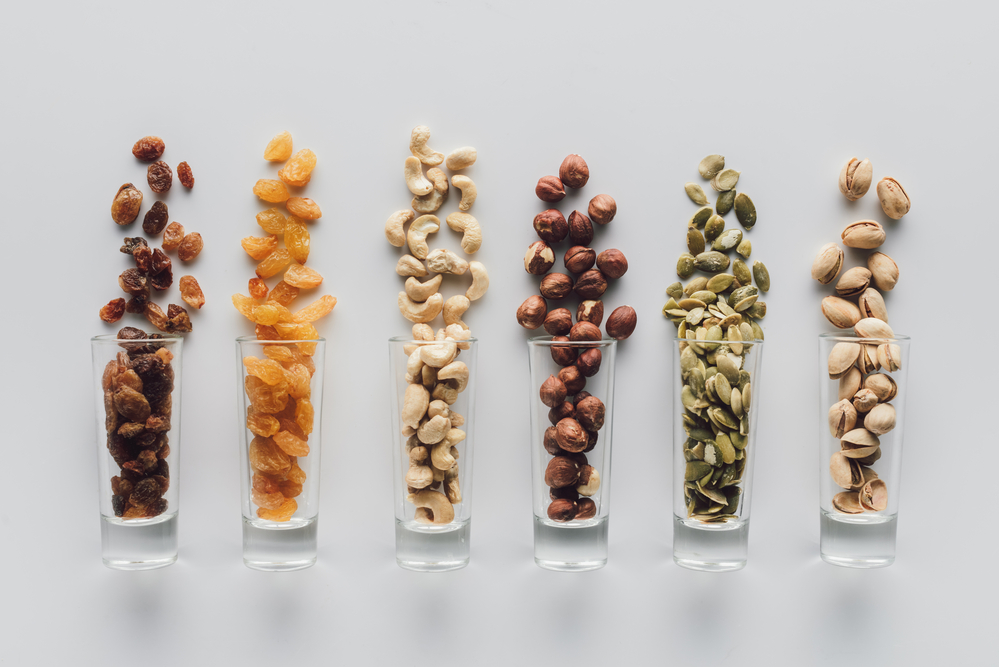 Are you expecting your smoothie to nourish and energize you like a good warm breakfast might do? If that is the case one needs to add a fat and a protein to that simple green smoothie; by doing that the drink just became a meal replacement shake. Many protein shake recipes include a protein powder, mine will not. Our pantry and fridge contain so many natural foods filled with protein that I feel there is no need for a powder in a large plastic container to take up real estate in my cupboard. There are so many options you will not get bored while finding combinations.
Meal Replacement Shake has a dietetic air to it, so it might turn some of us off; while the term smoothie feels like a fun way of being a health renegade. I will interchange both words this Summer while we focus on making meal replacements with my recipes, and deep dive into the ingredients and all the possibilities. 
For some smoothies are used for pre-and post work-outs, for others it is a way to lose weight. Don'r worry we will address those topics in my usual style.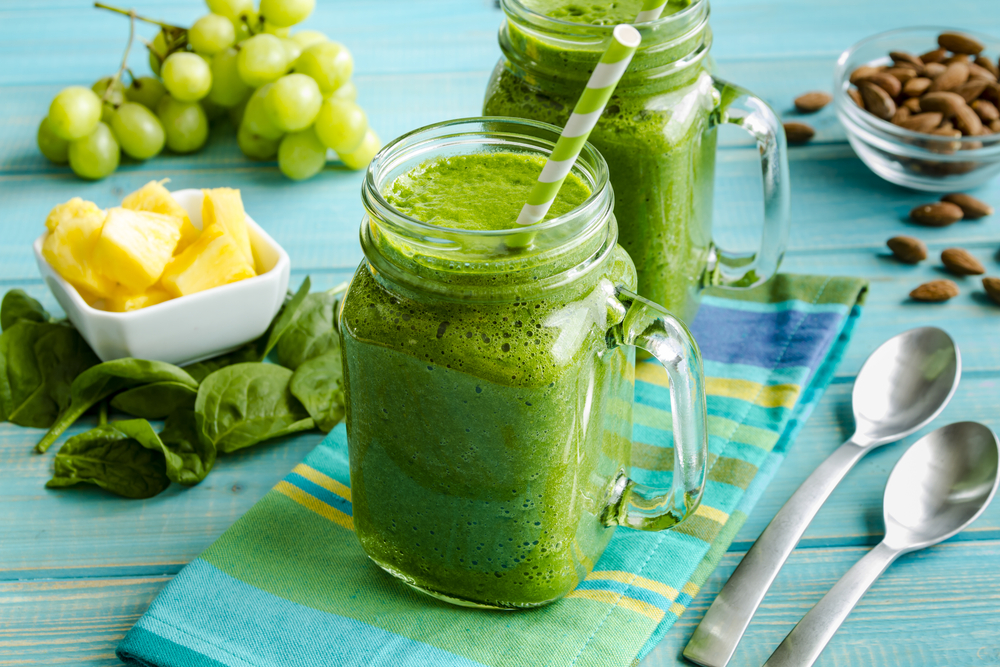 The pro's of a super smoothie are: large nutrition with little prep, helps cool down in times of warm weather, and can be drunk slowly while staring at a sunrise or in a portable container while on your way to your next activity. This healthy drink only takes minutes to prepare and can be creative at the same time.
I do believe that is why smoothies are so popular. What are your expectations regarding a smoothie/meal replacement shake and your meals in general?
Next up, an amazing step by step guide to make your own replacement shake with all the fun ingredient possibilities.