Yesterday we spoke about water and how much H-two-Oh it takes to clean our dishes.  Even though we now know it makes more sense from a water-use perspective to use the dishwasher, environmentally speaking, there are several items that need to be cleaned that do not get along with Mr. DW and therefore hand washing is unavoidable.  Have you wondered why dish soap creates so many bubbles? Or how long people have been using soap? Why is it colored and why can't I put it in my dishwasher?  Lots of sudsiness to ponder.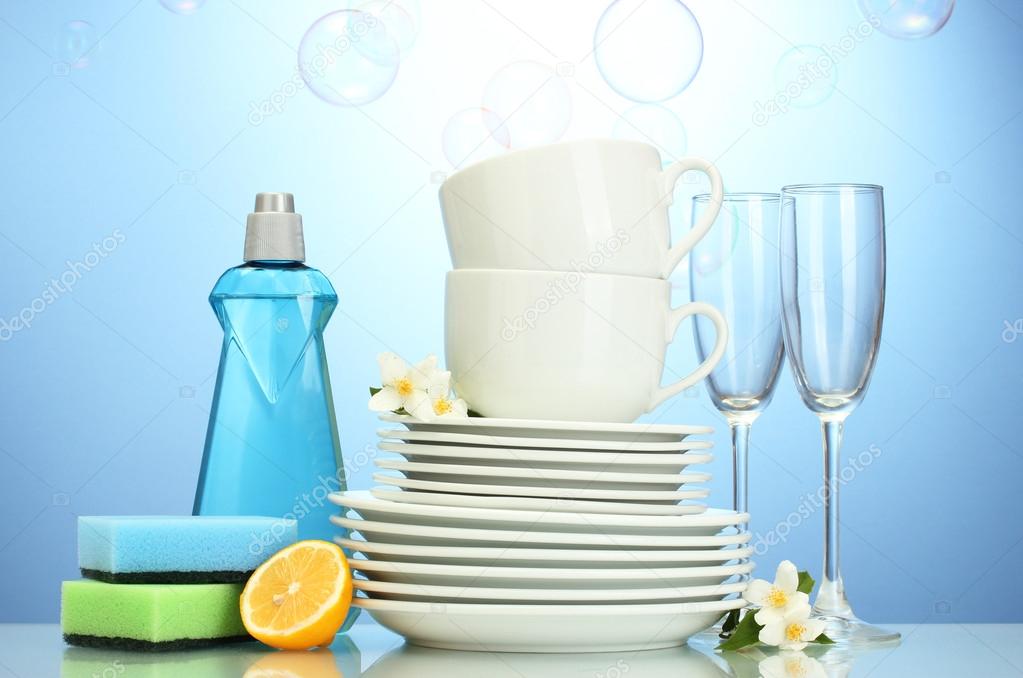 The Role of Soap
Right now, in the equation we have water and grimy dishes, two items that repel each other like oil and water. Dirt can be oily/fatty, especially in the realm of food, and oil is hydrophobic (repels water). Oil stays with its own kind. I learned that when being a massage therapist; with my hands oily after a treatment, when wetting my hands to wash them the water would bead. How do we get soap and dirt/grime/oil to mix? Soap. Soap is our emulsifier, similar to what we discussed in the past regarding salad dressing. (Tomato paste, mustard, mayonnaise, and honey all help connect oil to vinegar). On one end of the molecule oil will connect to soap and the other end connects to water, which is the opposite of hydrophobic, it is hydrophilic (attracts water). Without soap our dishes, hands, and clothes would remain dirty. This is not a new discovery by any means, soap has been discovered and made for over 5,000 years. Learn more from this informative, animated and quick video on the history of soap.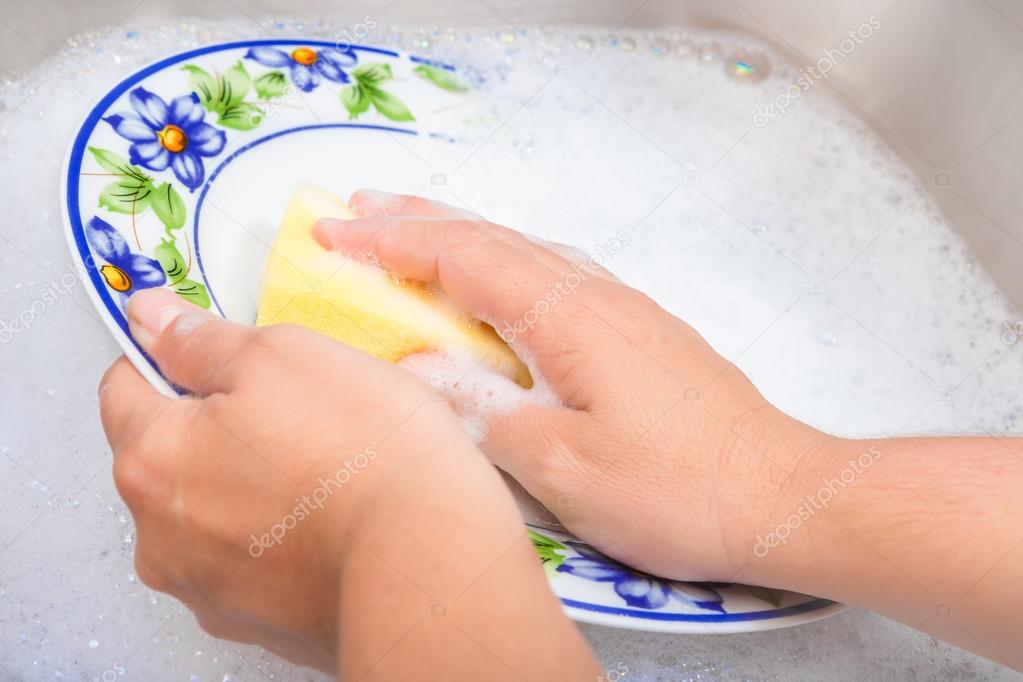 Bubbles
How are bubbles created? I will let the website wonderopolis answer that for you.
When soap molecules mix with water molecules, they tend to separate out small bits of water to form bubbles. … So when you look at a bubble, what you're actually seeing is a tiny bit of air trapped inside a thin film that's composed of two layers of soap molecules encasing a thin layer of water.
Soap + water = a chemical reaction as explained earlier. There is no correlation between the amount of bubbles and cleaning power of soap. Foaming soap will not get your hands any cleaner than bar soap. Manufacturers' are playing into consumers erroneous assumption that more bubbles equal better clean.
For her junior high school science fair, Marian Collin decided to test which brand of dish soap has the reputation of making the sudsiest water. In her research she found that Palmolive produced the most bubbles. Jacob Hadding decided to find which dish soap created the longest lasting bubbles for his science fair project. Jacob found that Ajax dish soap's bubbles last 22 hours and 47 minutes and 43 seconds.
What makes Dawn so special?
Many people swear by the Dawn brand. It seems to be like magic getting through the toughest grease, like oil spills on birds. Known to be the best to create large iridescent bubbles that float in the air. Cleans your barbeque grills and oils drips from your car on the driveway and 40 plus more amazing uses. What makes this product stand out? One ingredient that no other dish soap has, petroleum. The same petroleum that is in Vaseline. Only 1/7 of the product contains it. I guess it takes grease to remove grease. New findings that make you go hmmm…
Why are dish soaps usually colored?
Do you remember Jeremy the Crow in the book, Mrs Frisby and the Rats of Nimh? and movie The Secret of Nimh? He would repeat often; Oh, I love shiny sparkly things!! Us humans are often like that, we are attracted to color (much like that more attractive but clearly waxed apple at the grocery store) and we brand associate with color when it comes to dish soap. Colored soap is a marketing ploy. Thought I must admit it adds an element of fun to cleaning.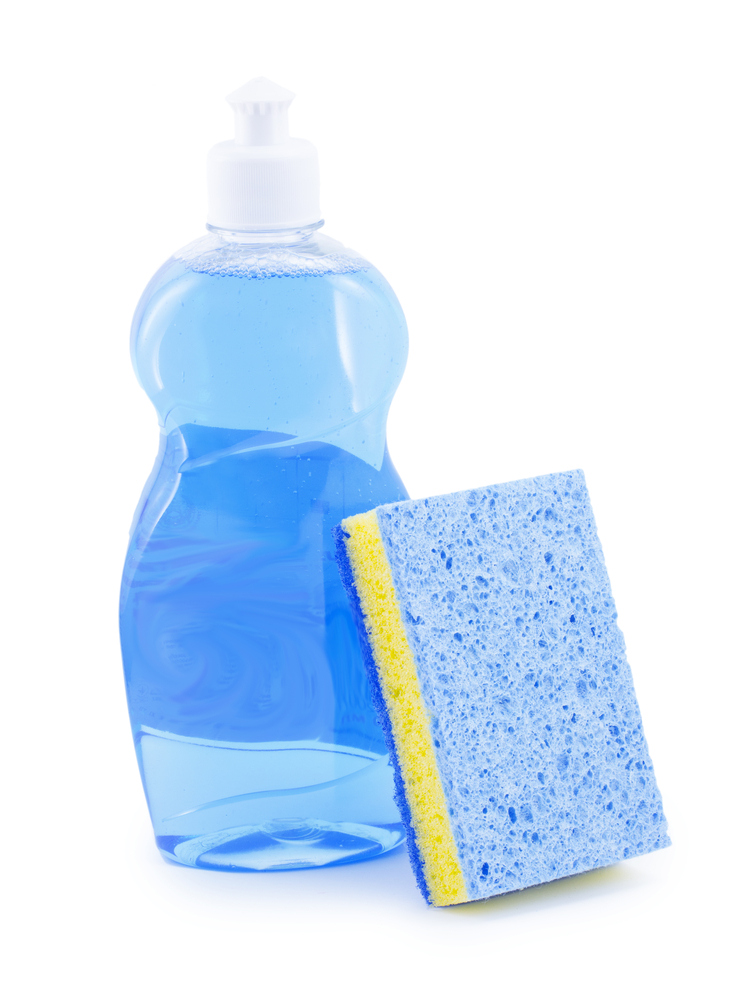 Makes you want to ask that obvious follow up question; Why aren't the bubbles also colored? If bubbles were colored, so would your hands, sink and everything else it touched by the sheer amount of dye that would have to be added.
Natural Soaps?
Looking for the best natural dishwashing liquid, one that is non-toxic? Here are the top 8 to keep your eyes on according to Hyperenthusiastic Reviewers on Amazon.
Why can't I use my regular dish soap in the dishwasher?
All that water would connect with the soap and create oh so many bubbles, that it will seep onto the floor and making it difficult to get all the soap residue out of the dishwasher. Refrain, unless you're hankering for a ready-made cleaning project. There are recipes out on the web suggesting using a small amount of dish soap and combining it with baking soda to create an emergency dishwasher detergent. However, doing so could void your dishwasher's warranty. The Kitchn did an investigative story on said topic. Don't give it a second thought, I implore you. You can live vicariously through the guys at Ask This Old House. They will show you the ramifications of putting any amount of dish soap in the dishwasher.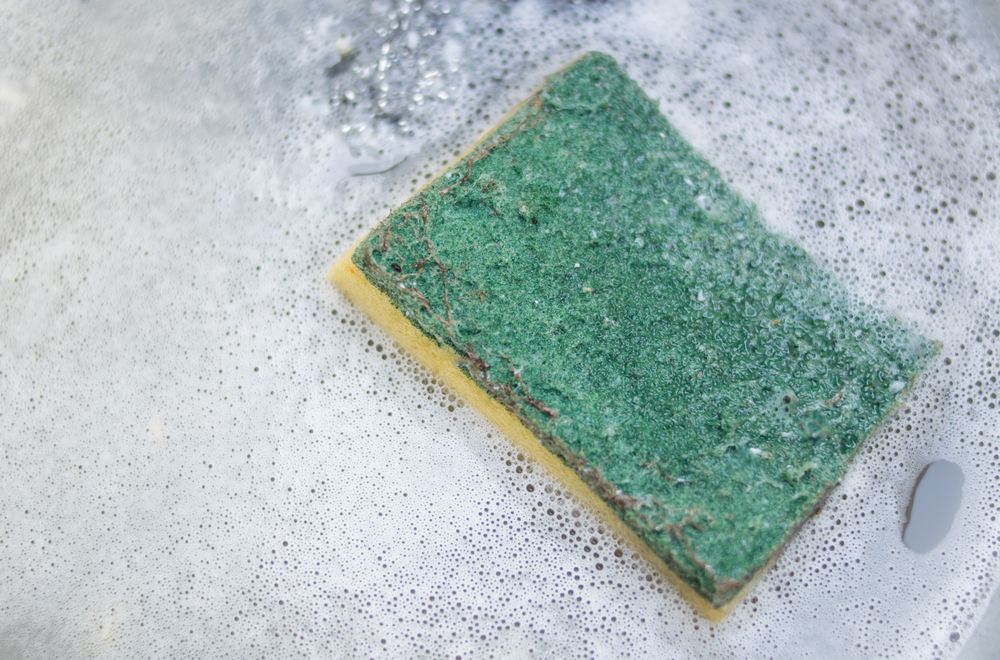 In Conclusion
Everything you probably ever wanted to know about dish soap and more. There has been a lot of information that I have asked you to assimilate about this one kitchen appliance. How are your heads holding up? Are you looking at your machines differently? Some of this trivia you learned could come in handy at your next Zoom happy hour. We will continue our deep dive into the difference between dish soap and dishwasher detergent on Friday.
On a Personal Note
With lots of time on my hands, I have been dreaming and planning content for this blog and have series and topics planned out to Fall of 2022. I always seem to have such grandiose plans and forget how much time and energy it takes to execute them. Besides being inspired by fellow creators to put my dream of creating fun content for you and myself, I am learning what I need in a day. What components ground me and give me the self-care I need; yoga, no screens after 7:00 p.m., daily meal prep done by 9:30 am. and do nothing time to name a few. Are you finding a new daily rhythm that is in alignment with your soul?
I am currently rethinking my grandiose plan of writing daily series. It certainly is not sustainable on my end. On the other hand it has me quite focused and in the writing and creating flow. Thank you for your patience as I navigate this new again creative endeavor. Thank you for your support and reading my words.