I so wanted to add "six" to the title to have another S word but I simply could not limit my list like that. There are nine novelty sweet shops here in Portland that have piqued my interest, with a coffee bus thrown in.
I categorized these sweet spots by neighborhood. So whenever you are out and about cruising Portland's coolest hoods with your guests this month you can stop for a fun sweet bite, to get you energized for your next Portland experience.
Hope you get to have lots of fun down time and foodie adventures in the next couple of weeks.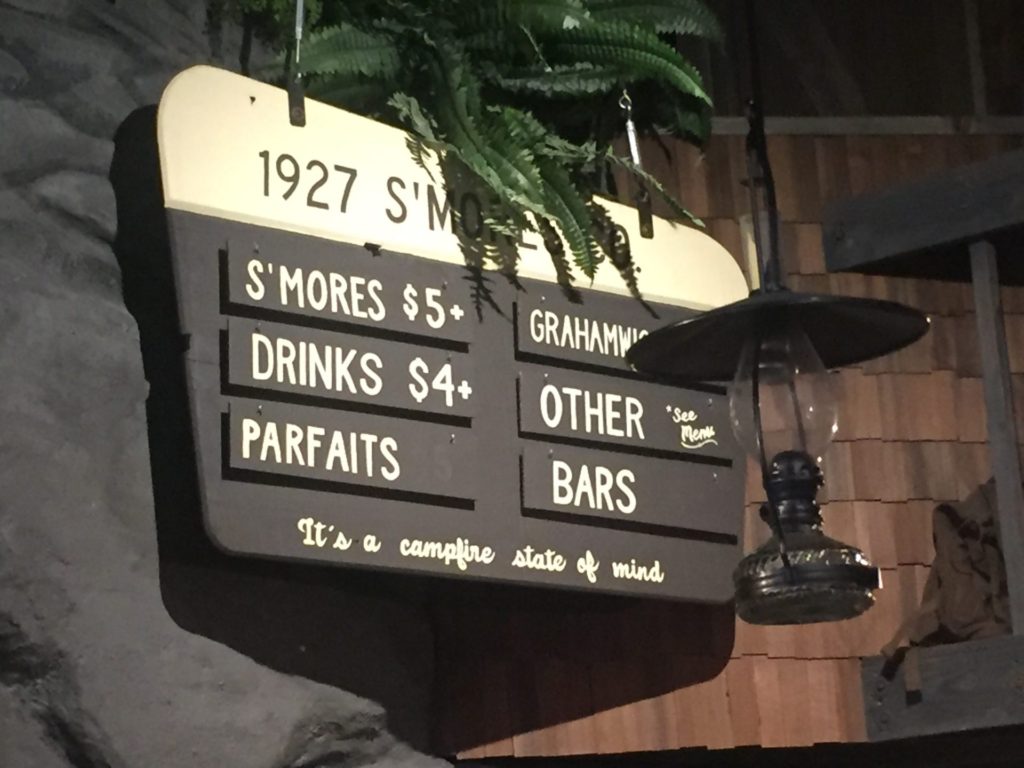 The Dessert District ( West-End, Downtown)
A couple of years ago we were walking on 12th avenue near Alder and my husband was taking in all the store fronts and realized how many of them are dessert related; so he coined it the "dessert district" on the spot! We think the district boundaries are 11th, 12th and 13th avenues from SW Morrison Street to Burnside. In this short distance you have the following institutions: Saint Cupcake, Blue Star Donuts, Petunias Pies and Pastry( Gluten Free & Vegan Bakery), Ruby Jewel Ice Cream, Maurice, Cacao Drinking Chocolate, Kenny and Zukes for the best cheesecake in town and…
It is said that the first published recipe of the s'more was turned out by the Girl Scouts in 1927. Hence the name for this specialty craft store which is located next to the Multnomah Whiskey Library on Alder between 11th and 12th.
When you walk into this small store front you are transported to a campsite-like experience. There is no open fire to roast your handmade specialty flavored marshmallow but a "park attendant" who will melt the white sugary square with a blow torch. They make several flavored marshmallows, including the likes of : vanilla, dark cherry, bourbon and Water Avenue coffee. Very local and very crafty. They even have made gluten free graham crackers. This is Portland so chocolate is not necessarily included, but their choices for spreads are: orange whiskey, salted caramel, and creamy peanut butter. Check out the menu. After reading this you will probably be on the next bus downtown.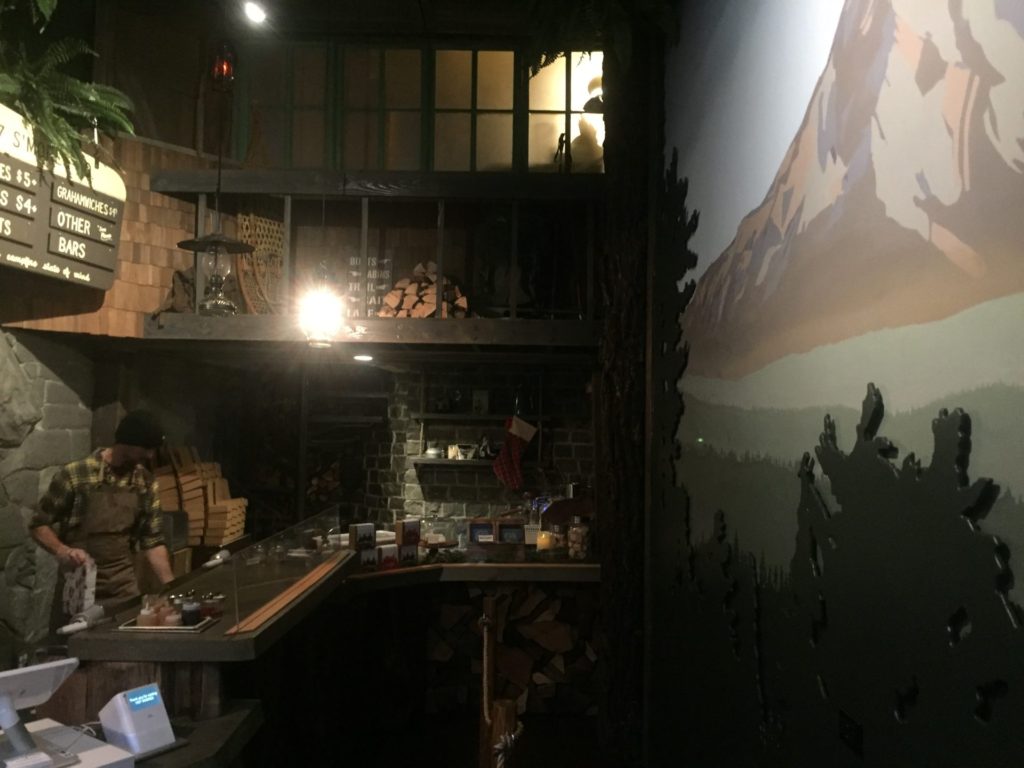 This is a store dedicated to craft chocolate bars from around the world. Wowza, right? They also sell drinking chocolate which is to be sipped, not quaffed (My husband found this out the hard way, with a slightly queasy stomach). There is an option to experience Salt and Straw's Aberquina Olive Oil ice cream with a drinking chocolate or coffee pour over. This one is so on my list.
The Pearl District
A storefront that has over half a dozen flavors of raw cookie dough for maximum in-dough-lgence! If you do not want to change out of your pajamas to eat their dough, you can have it delivered by the pint. That pint could stay in your refrigerator for 25 weeks but I cannot fathom anyone letting such a confection sit for more than a day or two. Upon reading their FAQ page on their website , I learned that eggs are not part of the dough recipe, and no, you cannot bake it. This concoction's sole purpose is to be eaten raw. Get those spoons ready. At the shop they serve ice cream, too.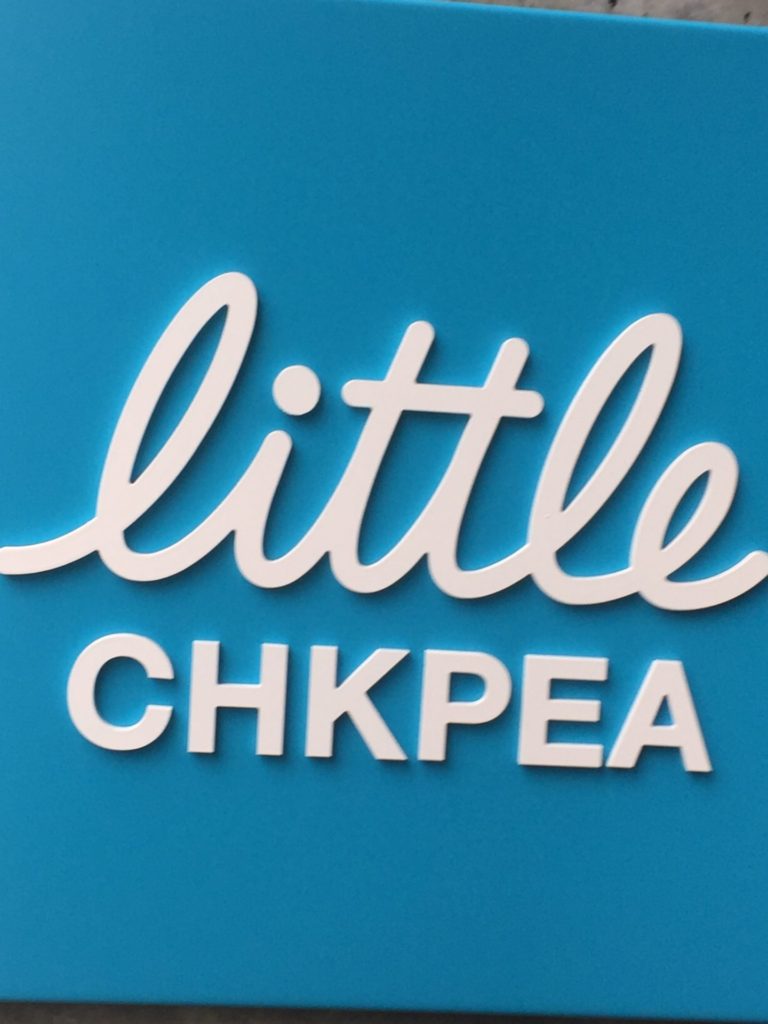 This small cafe celebrates the bean, the chick pea, as the name suggests. The chick peas are squeezed for "milk" to create frozen yumminess in seasonal flavors and the left over is made into flour that is used for scrumptious breads and pastries. This is my new favorite gluten free and dairy free bake shop. A good place to stop after you've done some holiday shopping at nearby REI.
They make the absolute best raw pudding. All of my co-workers raved about this pudding with a base of cashews. They use to sell exclusively at local grocers and now have several retail shops. You will swoon; your taste buds will light up like fireworks. I personally guarantee you will be hooked!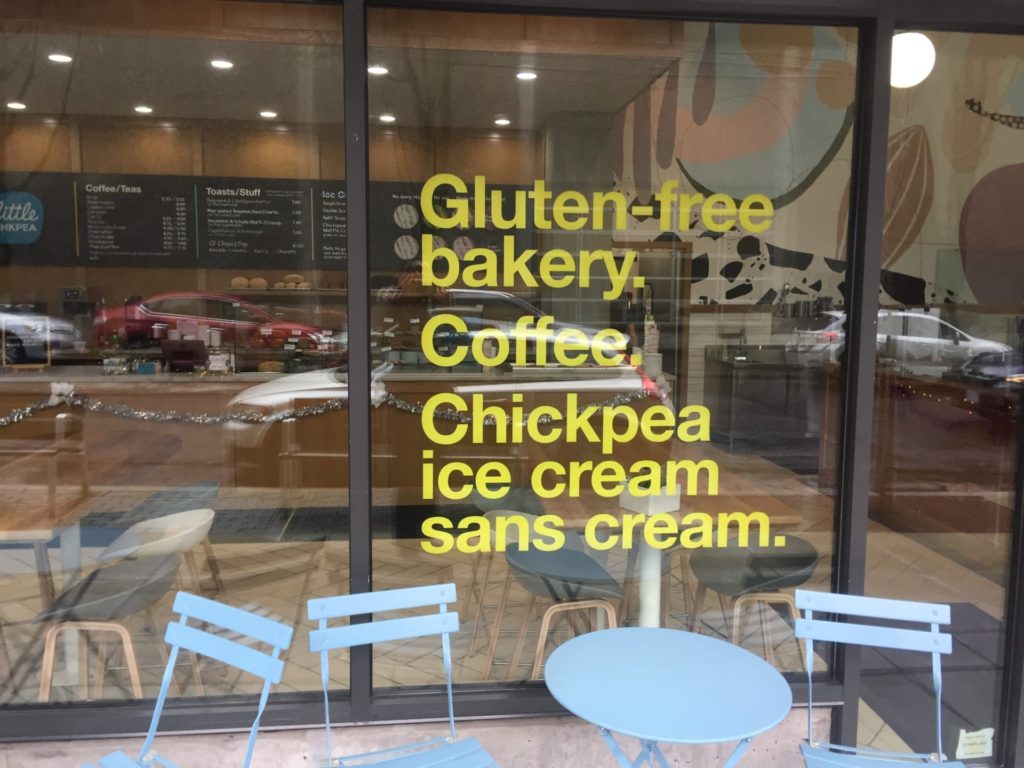 North East Broadway
A bakery dedicated to the croissant. How can one stay away? The pictures on the website had me drooling. I am pretty sure these flaky beauties contain lots of gluten. The location is not far from Lloyd Center. A good place for a snack after ice skating at the mall.
South East
This cafe is so very Portland and located on quirky Hawthorne Blvd. in a double-decker red bus next to several food carts. This place sells specialty Turkish coffee drinks. Ever since I talked to a couple who were visiting Portland, and with a limited time table chose to check out this gem of a place as we all waited for the bus, I have been curious about it. I would recommend drinking some coffee before you hit all the vintage clothing stores on this street.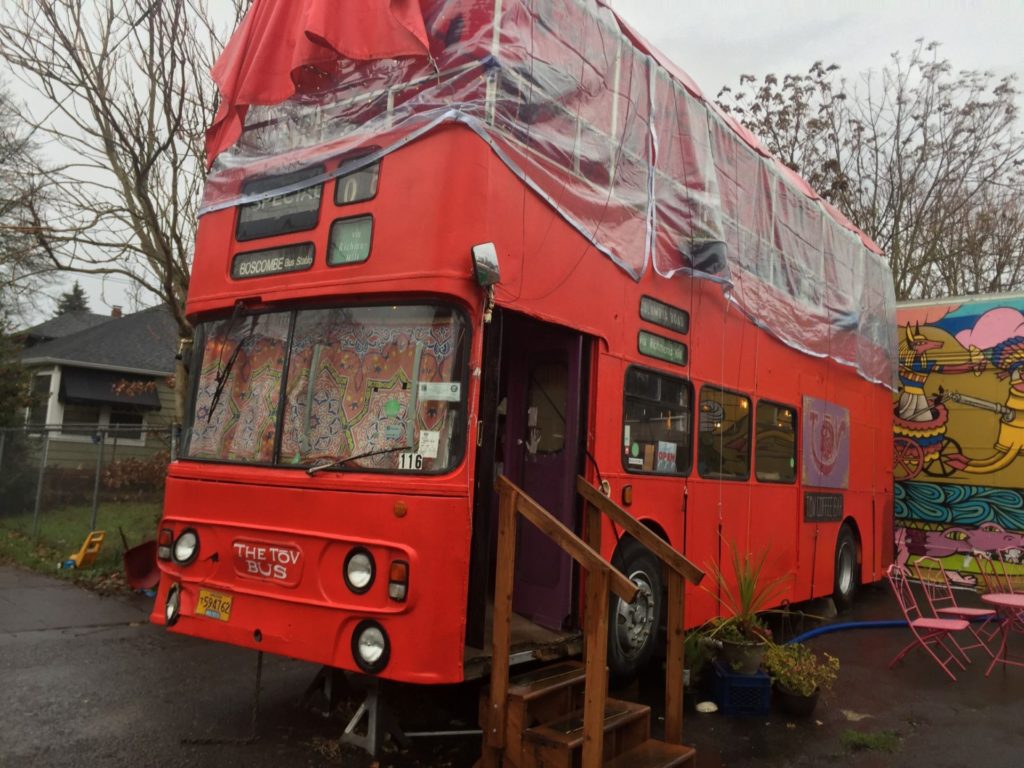 A great place to get genuine gelato, and inexpensive way to experience a bit of Italy. The owner is Italian and the recipes and equipment are too. So is it redundant for me to say that this is authentic and delicious? A great place to walk to for dessert after eating dinner at the many known hot-spots on SE Division Street.
A Portland institution. 35 years of quirkiness, delicious desserts and piano playing. A must to experience but often forgotten despite its long-developed reputation. This is a cash-only establishment, so stop at the ATM before going.
It has been fun chatting you up this past week. I hope you have been inspired to experience new venues and that you now have more ideas for entertaining your guests.
I will return mid January with a new series that I am working on as we speak. Have a delicious rest of the year. We will reconnect in about a month's time. I am busy getting a bunch of posts all ready so there will not be so many big gaps between posts in the future.
Bon Appetite!
Aimee