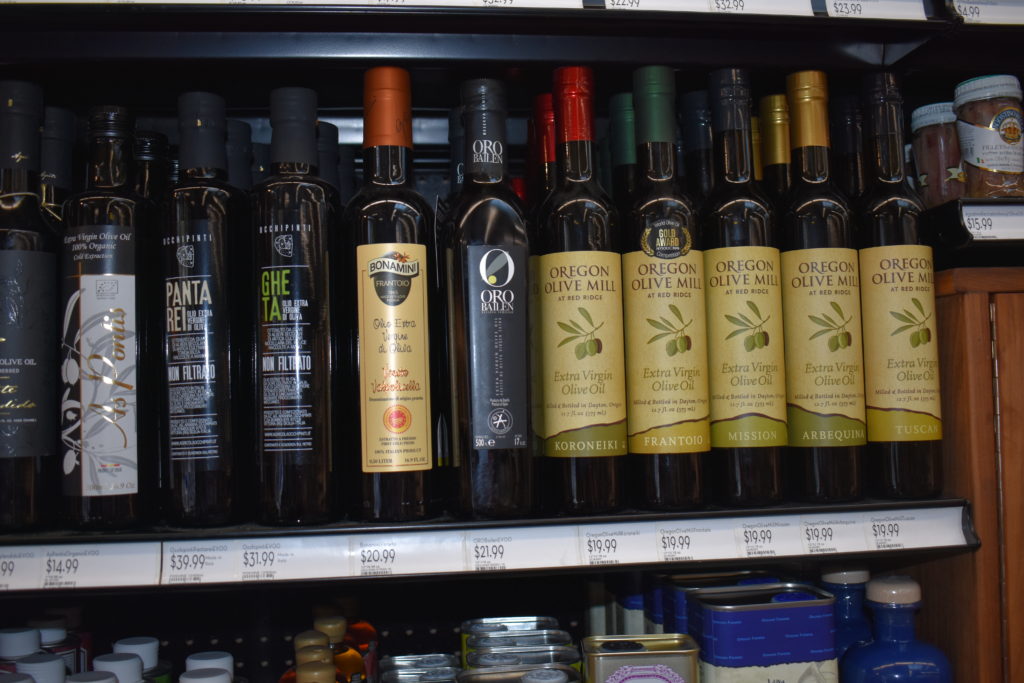 In 7th grade I was standing around the cafeteria, as my awkward young teen self who was tall and lanky, when a group of boys came up to me and asked for my autograph.  "Can we have your autograph, Olive Oyl?"  I blinked.  Are they making fun of me and why are they calling me that?  That afternoon at home I recounted the story to mom who then explained the story of Popeye to me and was searching to find it on television.  The one time in my life where I was encouraged to watch cartoons.  That name followed me around for awhile and my mom bought me stretchy Olive Oyls dolls and t-shirts for the next couple of years.  In college, in the middle of the country in a crew shell of eight in the middle of the river, the assistant coach yells at me, "Slow down your slide, Olive Oyl."  Hand plant to face on that one. No matter where I went that name followed me. I suppose I resembled her to some degree as my younger self.  I have never really watched or read the comics to know who she really was.
About a couple of hours after writing the above paragraph, I am at the library looking for books on the topic of olive oil and I come across The Healing Powers of Olive Oil; A Complete Guide to Nature's Liquid Gold by Cal Orey.  I thumb through it and land on page 34 where there is a heading "Olive Oyl" link to oil.  Olive Oyl was created in 1919 as a comic strip for the newspapers and her brother was Castor Oyl and their mother was Nan Oyl, after banana oil. I discovered that she will be celebrating her 100th birthday next year while I celebrate half that number. How intriguing and I love the magic of finding this information.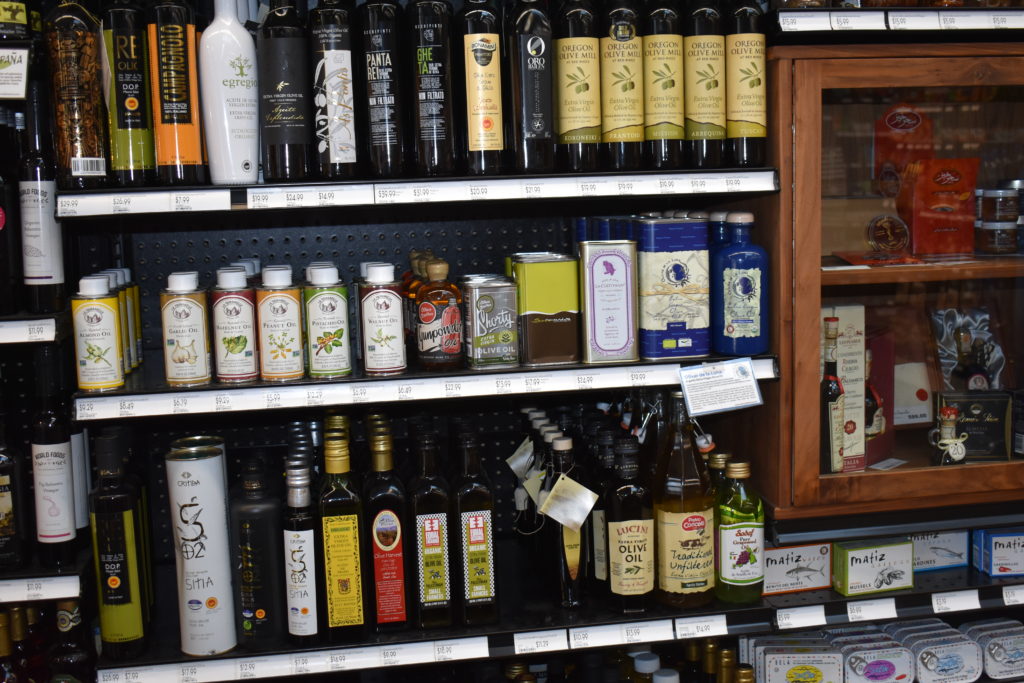 Olive oil is so magical that a cartoon character is named after it. Lots of folks are touting that this is the one oil we should almost be using exclusively. I put it in my pot of boiling water for pasta, use it to line my pan when sauteeing vegetables, use it as an ingredient in aioli, and of course a dash or two in my vinaigrettes.  Olive oil is something I buy weekly – that is how much I depend on it to help my kitchen creations shine.  And yet after all theses years and all the hundreds of bottles of oil I have consumed, I still don't truly know and understand this beautiful oil.  How about you? What is your relationship with olive oil?  Did I sum it up pretty well? There are books dedicated to the health benefits of this elixir, as it is known in some circles.  Clearly olive oil has a lot to offer since there are so many books dedicated to one single culinary staple. So let's dive into the magical golden oil rabbit hole and see what we find.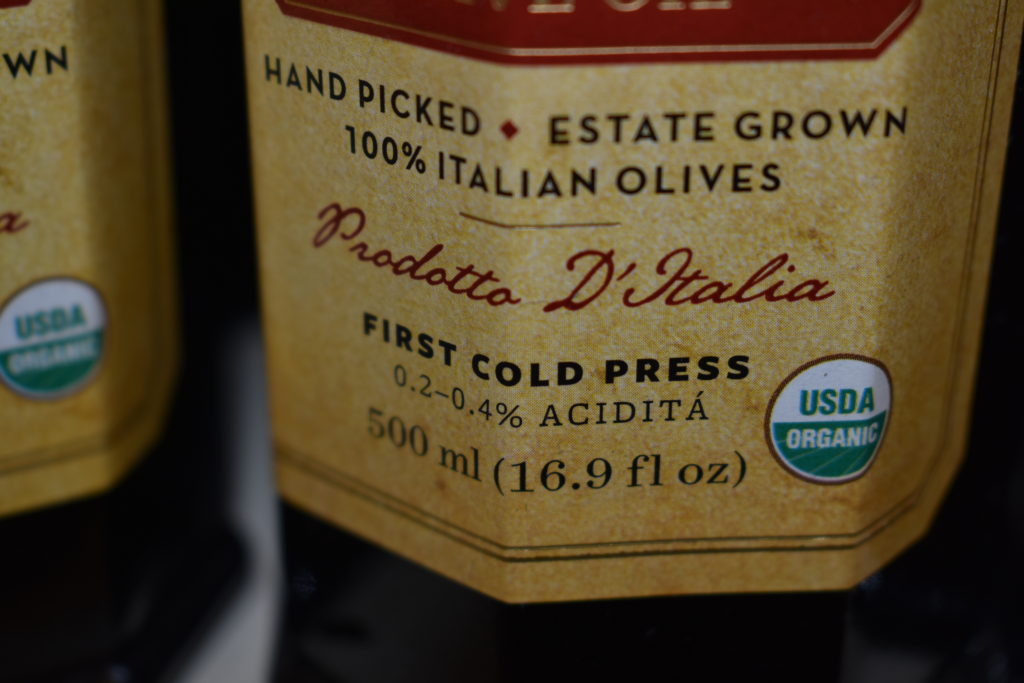 Every week I stand before the shelf filled with olive oil options with different descriptions on them; pure, first cold pressed, refined – and with different price points.  What does this all mean?  Why haven't I taken the time to learn the difference? Now that I have cleared my closets and cabinets I have time to figure out the culinary mysteries and to share them with you.  What a joy.
In Cal Orey's book The Healing Powers of  Olive Oil A Complete Guide to Nature's Liquid Gold there is a beautiful chart with olive oil vocabulary; what the word is implying and what it really means.  I paraphrased this to my best ability.  You can find this on page 12 and 13 in the aforementioned book, in the revised and updated version.
Extra Virgin: A high quality olive that one would describe as having lots of fruitiness and it must have less than 1 percent of acidity.
Virgin: The acidity could be any where from 1 to 5 percent.  It is processed without heat.
Pure: Refined olive oils are processed with steam and chemicals. It is a mix of virgin and refined olive oil. It has an acidity of 3-5 percent.
Pomace: After the second pressing of the olive oil, there is a residue left over that creates pomace with a chemical extraction.  The acidity is 5 to 10 percent.
Light Olive Oil is referencing the color and not the fat content.
First Cold Pressed truly has no firsts about it. A frivolous word added on.  There was no heat involved in the processing.
Made by Refined Olive Oils is that chemicals were involved to produce the taste and acidity.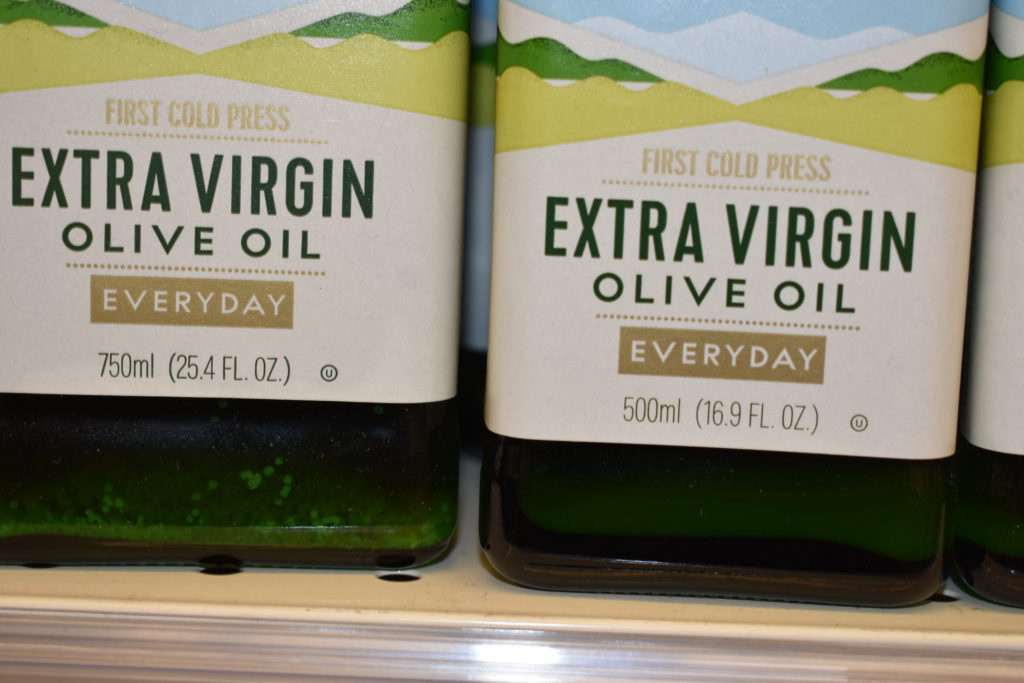 So after reading those definitions we can come to the conclusion that extra virgin is the purest form of olive oil and pure is not pure at all, being made with refined oils.  Anything that has an 're' in front of it means some finagling has happened to make it the way it is.
Now we know what to look for in a label, but do we really.  The question that comes up time and time again is how do I know that the bottle of Extra Virgin Olive Oil contains only that and is not a fraud?
Stay tuned for the next post where we tackle that question and more regarding olive oil.
In good health,
Aimee