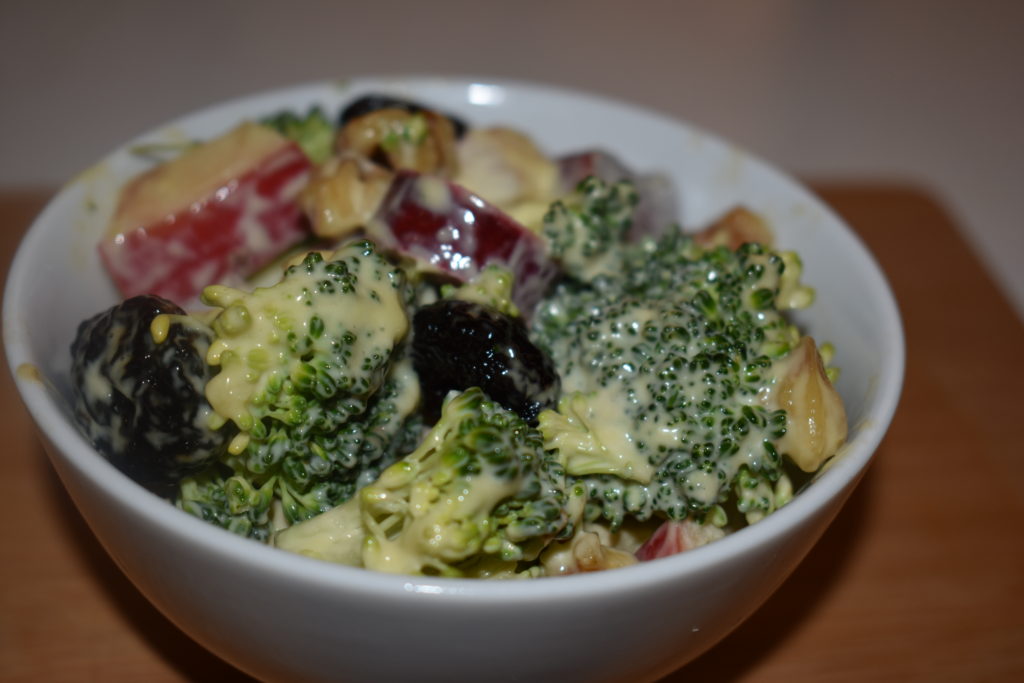 Potluck and barbeque season is ramping up.  Frequently it is a Waldorf Salad that joins the homemade buffet.  Ever wonder where this salad originated and  how it got its name? Okay, even if you're not curious, you will find out the answer to these questions, but only if you keep reading.
The Waldorf that the salad is named for is the one of the hotel in New York by the same name.  In 1896 the Waldorf's dining room manager, a fellow with the delightful name of Oscar Tschirky, created this salad.  In those particular "salad" days when it was first concocted the ingredients consisted only of mayonnaise, celery, grapes and apple, which were usually served on a bed of lettuce.  Not until 1928 did the addition of walnuts make its way into the recipe, adding a protein element. As a friend of mine said, man, that is some old salad!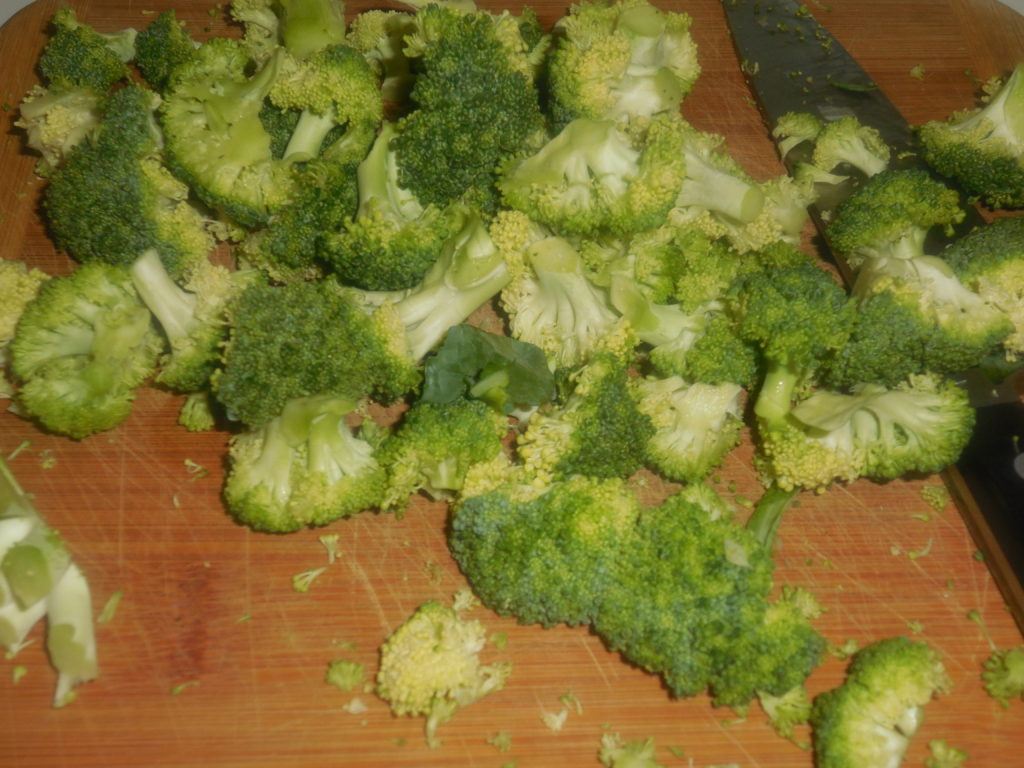 My mind also traveled to that other common summer potluck salad that generally uses broccoli, bacon, raisins and mayonnaise. Today's recipe is a combination of both salads. If you were wondering if this  salad contains rhubarb, you need not wonder anymore.  It most certainly does.
What is your favorite potluck salad?
Print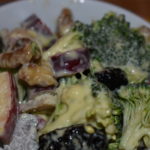 Waldorf-Esque Salad
---
Description
This salad is a great accompaniment to fried chicken, a sandwich, or a hamburger.  A tasty summer salad where no stove, oven or grill are needed and is filling. A great way to get your veggie intake at any barbeque.
---
Ingredients
3 Cups of Broccoli Florets
1 Apple diced
1/2 Cup Chopped Walnuts
1 Stalk of Rhubarb sliced (1/2 cup)
3 Radishes chopped
1/2 Cup Dried Cherries
1/2 Cup Aioli*
---
Instructions
 Make aioli.     Put it in the fridge.
Prep the vegetables and apple and put directly in a medium bowl.  Add the cherries and walnuts. Add the aioli and mix til all ingredients are covered with aioli.
Put in a storage container and store in the fridge until it is time to serve.
Notes
* A half cup is a starting point for how much aioli to add.  Each person has their own preference on how wet they want their own salad.  Feel free to add more.  The 1/2 cup is on the conservative side.