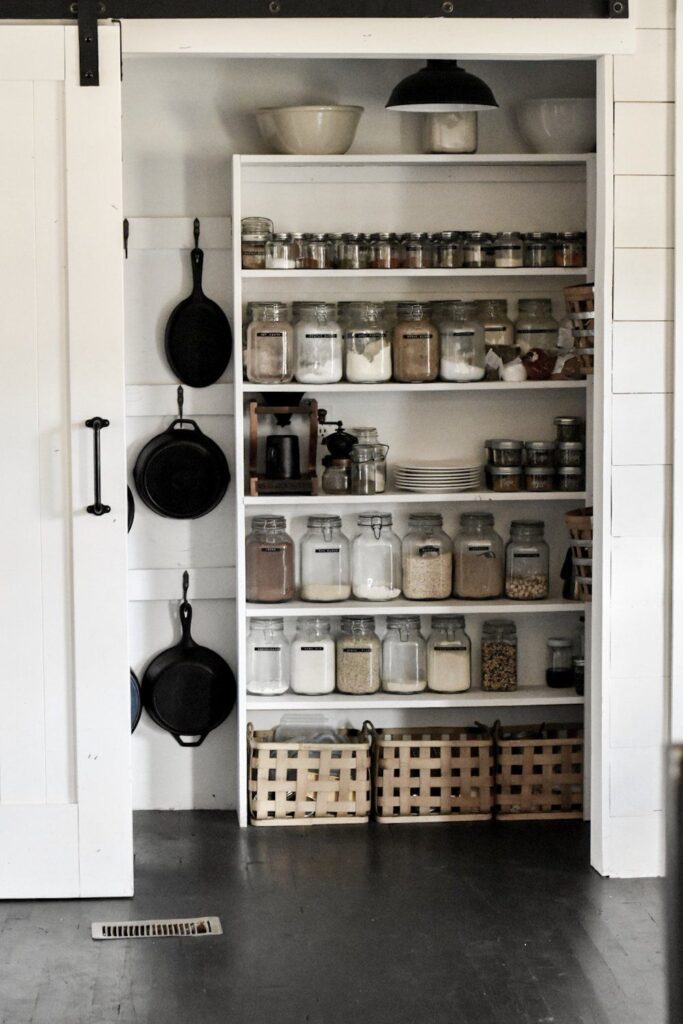 I want you to look at the picture above, really take it in and let it wash over you for a few seconds. What was your gut reaction?
That is a lot of glass- so many fingerprints and potential for crashing accidents.
It already is a chore to put groceries away, I can't imagine how much longer it would take to tear each box up and put in the container
Are we dealing with an anal retentive here?
Who eats that healthy?
I have no idea what I would fill those jars with.
I don't even hang my coat up when I walk in the door, why would I add jars that probably would stay empty?
If you can relate to the above sentiments, you might want to consider buying your rice etc. that come in containers with a screw on top. But a simpler answer is to put items in baskets by categories. After all, many bags of dry goods are packaged with a resealable closure.
If these are your thoughts…( I feel like I am writing a choose your own adventure book)…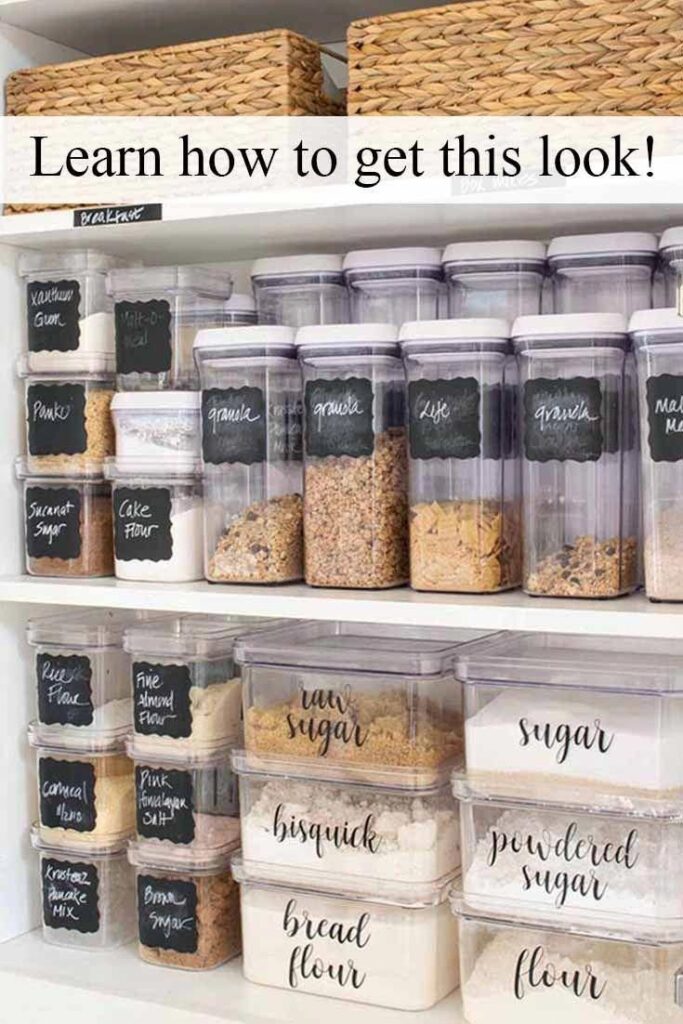 I know at a glance how much I have left.
A package free cupboard/ pantry; what a concept!
My whole body relaxes looking at these two pantries.
I love filling things up, it delights me to see a full container.
I use nuts, dried fruit, shredded coconut and grains at least once a day – and no more. I love how accessible and in-my-face this set up is.
If the above statements resonate with you, and you can envision yourself decanting your grocery store haul, I recommend pretty containers. Just hold off before buying either type until you read my next post, Five Things to Consider When Buying Pantry Containers.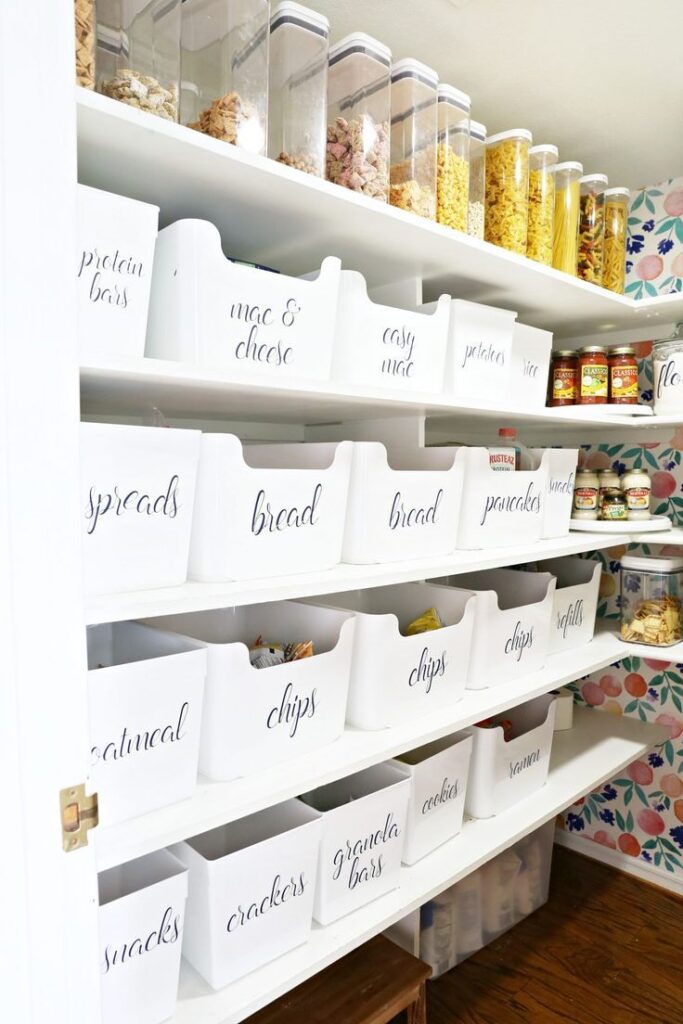 Now that you have in mind how your storage capabilities interact with your food buying habits – and how much effort you are willing to exert while putting them away – you can plan accordingly for your food storage space. But let's also take a look at the health and safety considerations. The four main dry good categories are Nuts/seeds and Dried Fruit, Dried beans, grains, flours and sugar.
All the resources I have researched encourage decanting your dry goods to an air-tight container. Decanting originated with regard to the storage/presentation of wine after corkage, when one would pour a bottle into another container without the sediment; the term is now used more generally in referring to any substance that is poured into another vessel. But let's return to those food experts. By putting them in an air- tight container your food will last longer and the bugs will not be able to breach your defenses.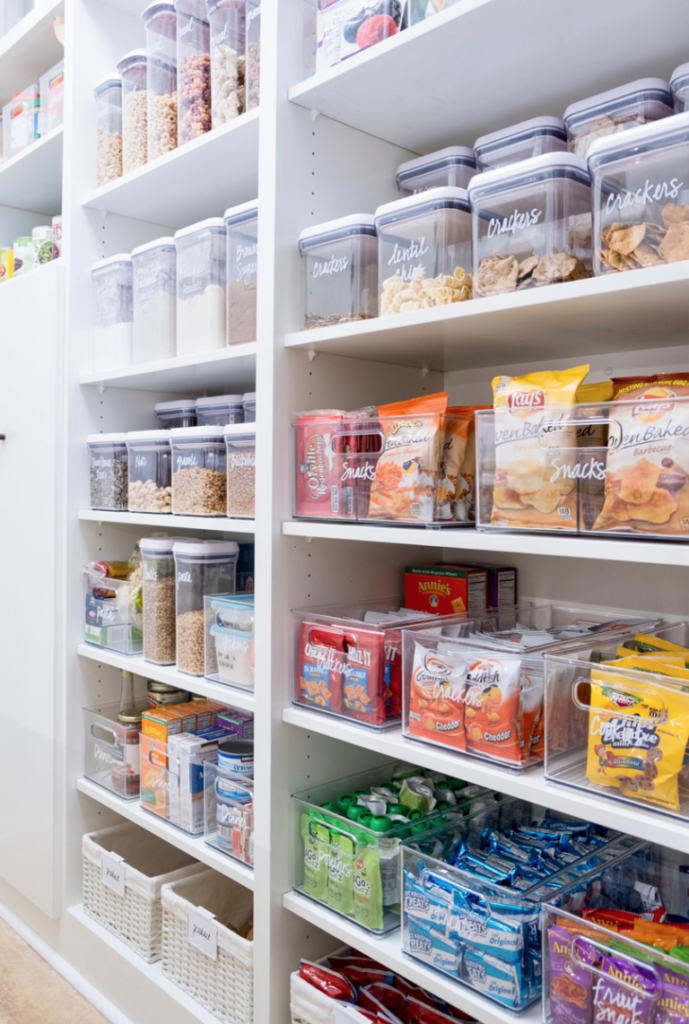 If decanting seems like an overwhelming step, I highly recommend buying canned beans and pre-cooked packaged grains. It makes no sense to buy great containers if you just put the packaging on top of them. I just want you to be real with yourself on how you would actually use a pantry instead of wanting emulate someone else's organization style. As one of my favorite organizing duos say, "If it is Practical for you, it's Perfect For You".
Articles I Read To Write This Post